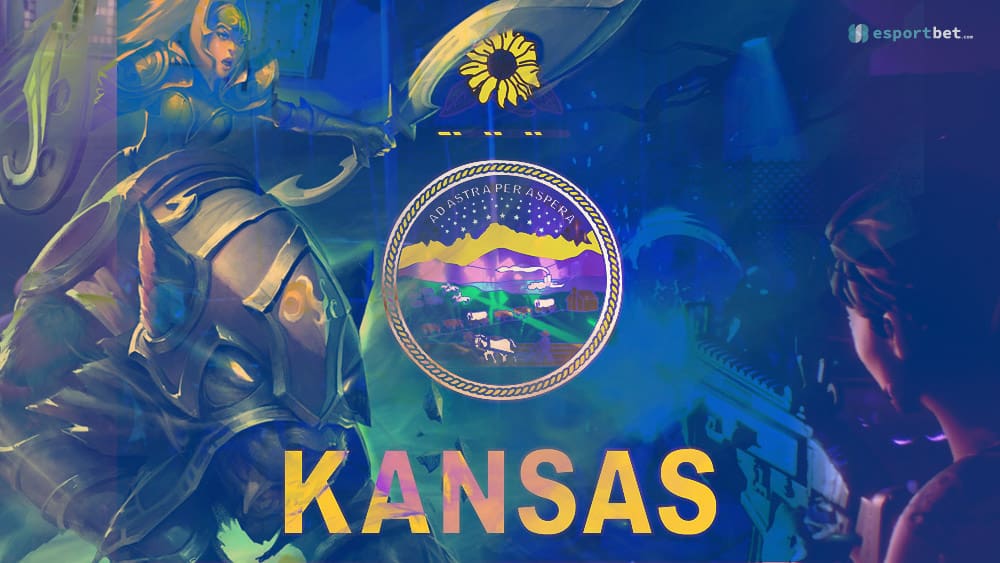 Esports betting is currently prohibited in Kansas. Although you can stream esports competitions online, it is not allowed to bet on any of these events. It is unclear if this laws will be amended anytime soon but the sports betting revolution is surely sweeping the USA. Kansas esports betting can still be done via offshore sportsbooks, but we choose not to promote them on ESB.
---
Top KS esports sportsbook
The international esports population will grow to 474 million in 2021, with income from competitive gaming set to be around of US$1.1 billion by the end of 2021, according to market researcher Newzoo.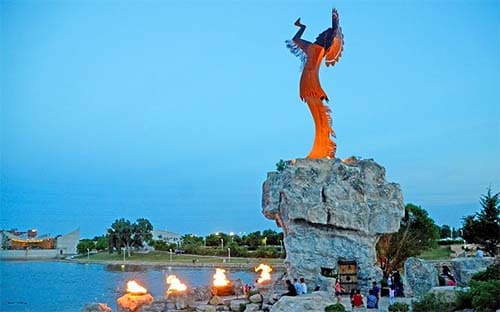 The fast growth in esports' audience means year-on-year (YoY) increase of 8.7 per cent. Of that 474 million, esports lovers – recorded as those who watch competitive gaming more than once a month – will account for just under half of the overall figure, up 8.7 per cent YoY to 234 million.
We looking forward to see growth in the numbers once Covid restrictions are removed, but growth rates are still expected over the next few years. The live streaming population total is on target to hit 920.3 million by 2024.
---
Best betting apps in Kansas 2021
GUIDE: esports betting in the USA
Mobile apps are presently not available in Kansas but are expected before the end of 2021 here are few betting brands looking to kick start their apps, Hollywood Casino at Kansas Speedway, Golden Eagle Casino and Boot Hill Casino and Resort.
Many of the states west of the Mississippi River are gambling friendly, but that isn't the same with Kansas. There are a many number of land-based casinos found throughout the state, and horse and greyhound race betting is authorized as well. There has been some trending information about legalizing sports betting recently, and it could happen as early as 2021.
There are presently a few state approved horse race betting apps available. Kansas also owns and runs three-land based casinos and race tracks, and they will possibly be the first three to provide a sports betting app when it becomes legal. Kansas will be one of the huge states to keep an eye on as the calendar shifts to 2022.
The best betting apps available in other US states include:
Kansas free bet offers at betting sites
A number of the top betting sites in Kansas have got free bet offers up for grabs, with the pick of these coming from:
Betfair US no deposit free bet bonus
Present Offer: A $10 sign-up bonus.
How the Bonus Work? The Sign-Up Bonus will instantly and automatically awarded as site credit upon successfully registering a user account with Betfair.
What Are The betting Requirements? In order to be qualify to withdraw any winnings earned by betting the sign-up bonus, account holders must make a first deposit to their Betfair account of a minimum of $10. This deposit must be made within 60 days of registering the new account.
Caesars Sport no deposit bonus
Present Offer: Get a complete $10 free bet at Caesars Sportsbook as a new bettor. Easily register and open a new account and you'll qualify for the $10 no-deposit bonus.
How the Bonus Work? Key in the bonus code CAESARSGAMBLER when you open your account and the money will be at yours.
What Are The Wagering Requirements? The free bet offer must be played within seven days of registration or it will disappear. To qualify for the $10 Sports Free Bet Bonus a better must have registered for and collected a valid and verified CaesarsCasino.com real-money account. Free bets are only valid on events with minimum odds that are greater than -200.
---
Popular esports games in Kansas
Many of the most popular esports games have got betting available on them, although these markets usually only surround the major games.
---
Sports betting licensing bodies in Kansas
The covid-19 pandemic wiped out the smooth run of the state legislative activities in 2020, leaving Kansas' sports betting ambition as dust in the wind.
Kansas took a huge step forward to legalizing sports betting in February 2020 when the Senate passed a bill to permit retail and mobile sports betting through its four state-owned casinos run by private companies.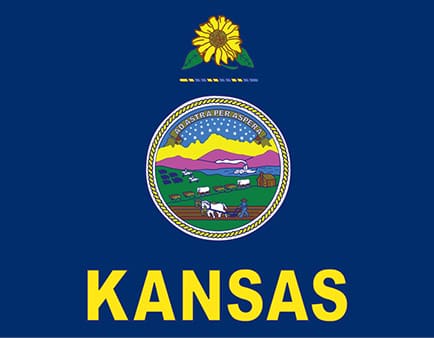 The House held a committee hearing on Kansas sports wagering on March 13. Less than a week later, the legislature suspended early due to the virus.
Kansas lawmakers have had been observing the sports betting since before the federal sports betting prohibition (PASPA) was struck down.
In February 2018, lawmakers brought HB 2752 to allow retail sportsbooks and online sports betting should PASPA be ruled unconstitutional by the Supreme Court. HB 2752 would have approved the KS Lottery to allow sports betting through state-owned casinos, online and through mobile apps.
A second bill brought in the Senate (SB 455) asked for similar regulations but suggest lower fees on operators. The Supreme Court ruled against PASPA in May 2018, but KS was not able to legalize sports betting that year.
Tax rates and integrity fees presently stand as major points of dispute between the House and Senate versions. While the House bill is calling for tax rates of 14% for retail sportsbooks and 20% on mobile wagering, the Senate version is calling for 5.5% on retail wagering and 8% on online wagering.
Operators are mainly supporting the Senate version, which passed a full Senate vote. The bill was then sent to the House, where no progress is made as House lawmakers sought to send through their own bill with a another different vision for sports betting.
The 2020 legislative activities ended before the legislature was able to send a bill to the governor, but Kansas is now closer than ever to allowing sports betting. The final battle standing between Kansas and legal sports betting is for the House and Senate to come to an agreement on how the activity should be regulated.
EsportBet.com will update our guide to esports betting in Kansas, when the legislature is updated to allow these types of sports bets.