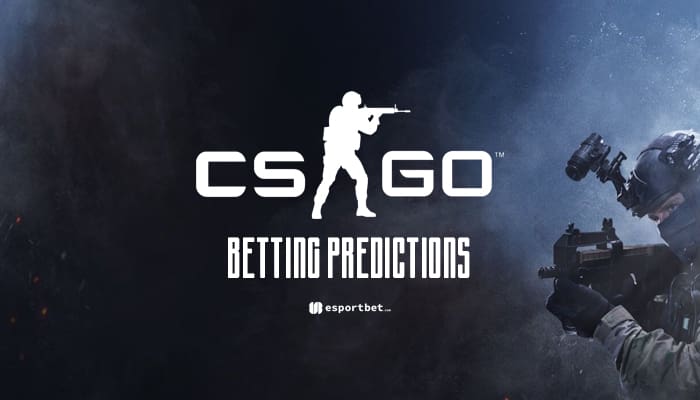 by in
ESB brings you free Counter-Strike: Global Offensive betting tips for a pair of ThunderPick World Championship 2023: European Series #2 bouts on Friday, September 8. Here are our betting picks for 00 Nation vs Team Singularity and 9z Esports vs MASONIC, with the best CS:GO esports odds courtesy of BetOnline.
---
00 NATION vs TEAM SINGULARITY CS:GO BETTING & MATCH DETAILS

Best Odds:
00N -322.58 at BetOnline | Singularity +225 at BetOnline
When:
September 8, 2023 | 16:00 CEST
Watch Live:
Twitch (https://www.twitch.tv/gridesports)
Last month, 00 Nation parted ways with their entire Brazilian CS:GO lineup in favour of a European roster led by former Copenhagen Flames in-game leader Thomas "birdfromsky" Due Frederiksen. The new squad quickly proved its worth and won Pinnacle Cup V at the end of August, jumping 53 spots on the CS:GO world rankings to no.34.
Team Singularity have not made any changes since February 2023, although the team did lose in-game leader Tomasz "freo" Wolski, who left a month ago. Singularity have since played with a couple of stand-ins, winning European Pro League Season 10: Division 2 and placing second at HATOR Series #1, but they've yet to find a permanent replacement.
Team Singularity are in a tough spot, missing an in-game leader, but it's not like this team would have a realistic chance against 00 Nation, even with freo. 00 Nation's new European lineup has played just one official tournament but looked very good, so it's hard to doubt their chances to crush Team Singularity on Friday.
---
9z TEAM vs MASONIC CS:GO BETTING & MATCH DETAILS

Best Odds:
9z -185.19 at BetOnline | MASONIC +137 at BetOnline
When:
September 8, 2023 | 19:00 CEST
Watch Live:
Twitch (https://www.twitch.tv/gridesports)
9z Team were in excellent form in July, winning KaBuM! Legends and CCT South America Series #8. But since the start of August, Maximiliano "max" Gonzalez and co. have failed to find as much success.
An early exit from TG Masters Fall 2023 followed by a 9th-16th finish at CCT North Europe Series #7 puts a huge question mark over 9z Team and their ability to deliver in the ThunderPick World Championship. However, most CS:GO bookmakers are projecting the South American side will do well in this matchup.
MASONIC have won just one tournament in 2023 – MistGames Heroes of Lofoten in April – and they haven't looked good over the last two months. In the first Thunderpick World Championship 2023 qualifiers, they crashed out in 25th-40th place and have since exited CCT Central Europe Series #7 in 23rd-24th and HATOR Series #1 in 13th-16th.
Besides the Danish squad's poor results, MASONIC are also struggling with roster stability, having lost five players since May. They signed a new squad in July, but even that project didn't last long, with Andreas "Hansi" Hansen leaving the team to join Alpha Gaming five weeks after his arrival.
9z Team haven't looked amazing lately, but they're in a good spot to win this series. 9z Team to sweep is a bit of a bold pick, but at +160 with top esports betting sites, it's a solid value bet.