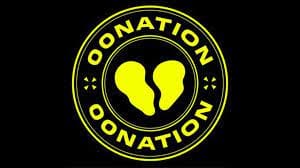 by in
Hours after announcing that they would be closing the Brazilian part of their operation, 00NATION have announced their new European Counter-Strike: Global Offensive roster.
Thomas "birdfromsky" Due-Frederiksen will lead the new line-up, which consists of Florian "syrsoN" Rische, Jon "JDC" de Castro, Nikolaj "niko" Kristensen and Tim "susp" Angstrom, with Faruk "pita" Pita as coach.
There's no question about it.

Introducing our new CS:GO lineup 💔 pic.twitter.com/x8nh6TGMWW

— 00NATION DNB (@zerozeronation) August 15, 2023
The Norwegian organisation has followed the lead of Cloud9 and Team Liquid over the last year to move from a North or South American roster to a full European squad for their CS:GO teams.
According to a statement from 00NATION, the former Brazilian roster of Marcelo "coldzera" David, Eduardo "dumau" Wolkmer, Bruno "latto" Rebelatto, Lucas "nqz" Soares and Gabriel "NEKIZ" Schenato will be picked up and supported by a local investor.
"Building two separate companies, one in Brazil and the other in Europe, caused great pressure on the teams and resources," the announcement stated.
"We came to the conclusion that it would make much more sense for Brazilian management and investors to take over Brazilian operations."
The statement also said that "the new project will be totally Brazilian, and all the lineups and staff will move into the new organisation".
The new roster debuted under the 00NATION tag against Sampi in Pinnacle Cup V on Tuesday, where they dominated the all-Slovakian team 16-6 and 16-7.