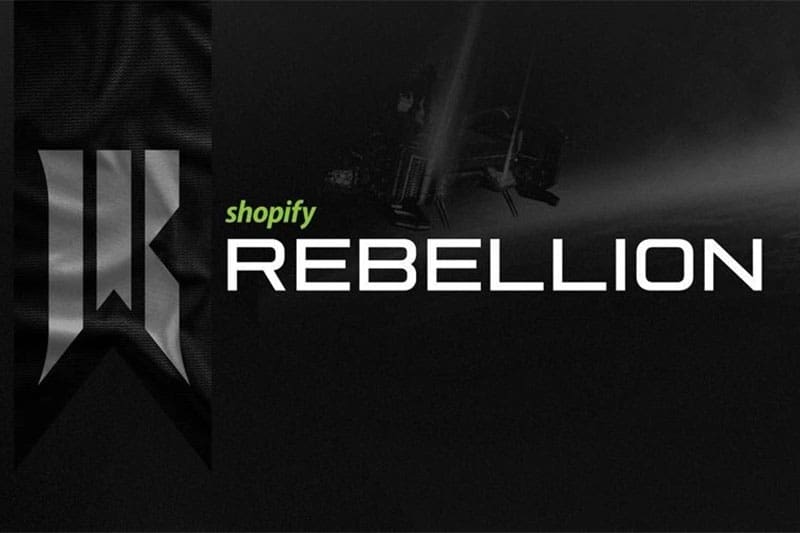 by in
On Thursday, North American esports outfit Shopify Rebellion revealed their new Halo roster with the addition of three new players.
The team's latest acquisition for their 2023 Halo roster included the 17-year-old Puetorican and American player Jason "Karmea" Morales and former eUnited players Ryan "RyaNoob" Geddes and Timothy "Rayne" Tinkler.
Adding RyaNoob to the team will certainly bring a boost to their game play, as the 29-year-old American was tagged the 25th Greatest Halo Player of All Time. RyaNoob has been sharpening his skill sets with every new team he's representing since he launched his career in December 2014. The player has been in multiple domestic and international tournaments, representing a long list of various teams, which includes Denial eSports, Team CryptiK, Nfite, Winterfox, Falling Esports, Team Allegiance, Oxygen Supremacy, recently eUnited, and a few others.
Although Rayne did not start his career as early as RyaNoob, both players are comparable. The 28-year-old American graced the Halo scene with his peculiar game play in 2016 and has been on a spectacular ride ever since then. Rayne has been signed by teams such as eLevate, the renowned Team EnVyUs, Team Liquid, Luminosity Gaming, Oxygen Supremacy, Falling Esports, Nfinite, eUnited, and others.
Rayne has made game appearances in Halo 3, Halo 5: Guardians, Halo Infinite, and Halo Reach. With eUnited, he participated in the 2022 Halo Championship Series (HCS): North America Regionals, where they emerged in third place, and fell one step behind in the Kansas City Major with a fourth-place finish.
With eUnited, both he and RyaNoob represented the team at the 2022 Halo World Championship, where they came in seventh–eighth place, losing to Cloud9 in a match that ended with a 0:3 score.
Karmea, on the other hand, only started his Halo journey in 2020, when he signed with the North American team Elevate. Ever since then, he has moved further to compete with teams like VANDYL, Luminosity Gaming, UYU, and more recently, Falling Esports, which he left in September of last year following a disappointing run at the 2022 HCS: Orlando Major where the team came out with a 21st-24th finish, losing to Team WaR in a match that ended with a 0:3 score.
However, prior to being knocked off at this stage, the team came in strong before their unexpected fall. Fallen Esports was able to garner a first-fourth place in the qualifier open bracket match of the 2022 HCS.
All three new players will be joining the 24-year-old American player, Billy "MentaL" Putnam, who is the only remaining player from the former roster, and their 33-year-old American coach, Nick "BesT MaN" Johnson.
The magnitude of players on this new team, marks the best and most powerful roster the North American esports outfit have ever fielded. Although this powerhouse can only be praiseworthy when they start playing and producing results. Last year, Shopify Rebellion was knocked out of the HCS event at the qualifier of the Orlando Major Open Bracket, where they came in with a 13th–16th place finish. This year, the team hopes to make a better run.
The revamped Shopify Rebellion team is now set for the Kickoff Major, which gets underway on February 24, 2023.