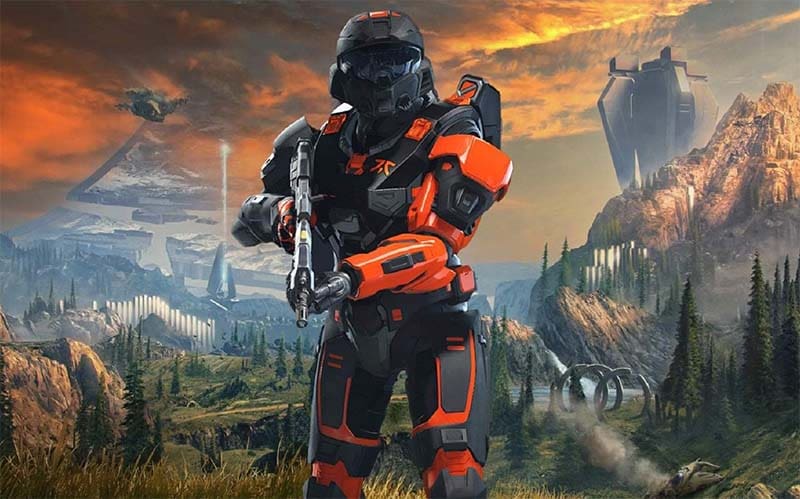 by in
After sending in an application and waiting for a decision regarding the Halo Championship Series partnership program, Acend have finally gotten a response. Unfortunately, it is not one the team hoped for.
The European esports organization took to Twitter to reveal that their bid has been rejected. Acend are distraught with the decision, and perhaps more upset at the fact that no reasonable explanation was given for the denial.
"We are sad to announce that our HCS partnership application was rejected. Despite request, we've not received any elaboration on the decision, other than we were deep into consideration.
"This is disappointing for the organization, our players, and our fans."
Regardless of the situation, the organization is committed to supporting their players. In the statement, Acend said:
"We have put all our effort in to supporting our players and the scene to compete internationally and progress Halo beyond a one region esport. Our players have shown they are world class competitors and Europe has shown we can constantly compete internationally. Sadly it seems the region will continue to receive minimal support."
"We believe in our players and their abilities and will continue to support them. Our goal remains the same: to take on the best teams in the World and put European Halo on the map."
So far, there are suspicions of Halo favoring the North American teams, and Acend pointed it out. They believe the region needs to receive a lot more support from the organizers.
It is difficult to fault their argument, seeing eight of the nine partnered organizations, eight compete in the NA division. Only Ukrainian Natus Vincere is part of the HCS partnership program.
Some other teams whose applications have been rejected are XSET and Kansas City Pioneers. XSET has since left Halo owing to their application being denied.
Acend player Renan "Sica" Grall has also commented on the news. The French expressed disappointment with not being given the opportunity to advance Halo in the region despite their exploits.
"Being partnered would have been a dream for me. I've been thinking about being able to represent Acend with our colors in game and the possibility of seeing all of my friends wearing the skins to show their support would have been something extremely heartwarming. We're really sad because we felt like we've done some big achievements throughout the year and have pushed Europe as much as we could, we thought that we would get partnered in order to promote HCS in Europe and make it grow together but it didn't go the way we planned it. We're confused because we, us and Acend, don't know what we could do better to help the competitive scene, we've been making content, bootcamps, best placements in our Region and consistently winning every single European tournament. It's a big disappointment for us especially because of the lack of communication we're getting from those who took the decision."
It is unclear what the criteria are, especially since Acend have had a successful 2022. In 16 tournaments they have featured in this year, they have won all but two. They finished third in the HCS Europe Pro Series 1 Split 2 and recorded an eighth-placed finish in the HCS Kansas City Major.
Acend has clearly dominated the Europe scene this year, with most of their victories coming against NAVI. They are one of four European teams that sealed a spot in the pool play of the HCS Orlando Major.
A top 12 finish in the event, which is scheduled to commence on September 23, will see Acend qualify for the 2022 Halo World Championship. 2017 was the last time the event was held, which will mean that this is their first chance of featuring in the final event of a competitive season.