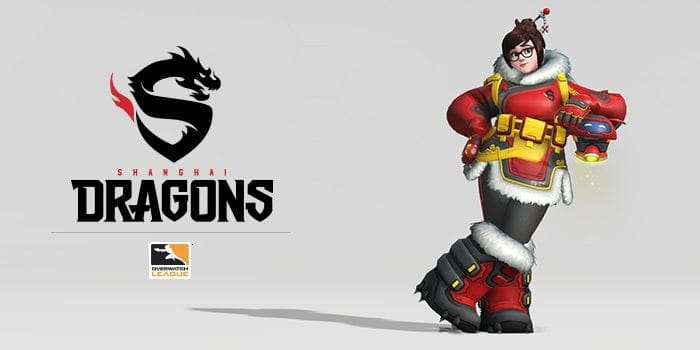 by in
On Thursday, the Shanghai Dragons unveiled their completely overhauled lineup for the 2023 Overwatch League season, placing Kim "Fleta" Byung-sun in a Tank role rather than his trademark DPS.
With the 2023 OWL off-season about to end, several teams are disclosing their rosters. Shanghai Dragons announcing their lineup has given fans an idea of what to expect in the squad's next match.
Fleta's move from DPS to tank will be the first time fans will watch the player compete in that role. The only times he has been recorded playing a similar role were moments he used Echo's ult to switch to a Tank Hero.
The multiple OWL MVP winner was not the only change on the Shanghai Dragons' 2023 lineup. The team brought back Bae "diem" Min-sung, who played with them for several seasons prior to his retirement in 2021. Rather than his hitscan DPS role, diem was made a Support despite not having any recorded experience in the area.
The swap shocked most of the OWL community because Fleta and diem are regarded as some of the best DPS lineups in the league. The duo even won an OWL trophy together, with Fleta bagging an MVP title too.
Fleta and diem's swap is not the first time a popular DPS player has been placed in a different role. During his move to the LA Gladiators, DPS Dante "Danteh" Cruz was given a tank role despite having no previous experience.
In place of the two former DPS players, the Shanghai Dragons signed veteran player Jeong "Heesu" Hee-su in the hitscan role and made Lee "Viper" Jung-woong the second Damage player. Kang "Gangnamjin" Nam-jin was paired with diem as the second Support player.
Gangnamjin is popular amongst OWL fans, having played in the league since it was created. Prior to signing with the Shanghai Dragons, the player competed under NYXL's banner.
Heesu previously played alongside Gangnamjin in Florida Mayhem and RunAway and, like the player, has been a part of OWL for years. On the other hand, Viper is much less experienced but gained some recognition during his time on the O2 Blast, San Francisco Shock Academy squad. His performance on Genji helped the group win the 2022 Contenders Pacific.
While most of the players in the Shanghai Dragons are known faces to fans, the team's decision to swap their roles will likely yield notable differences during their run in the 2023 season. The Chinese lineup will make their debut on the OWL stage on April 26.
More esports news