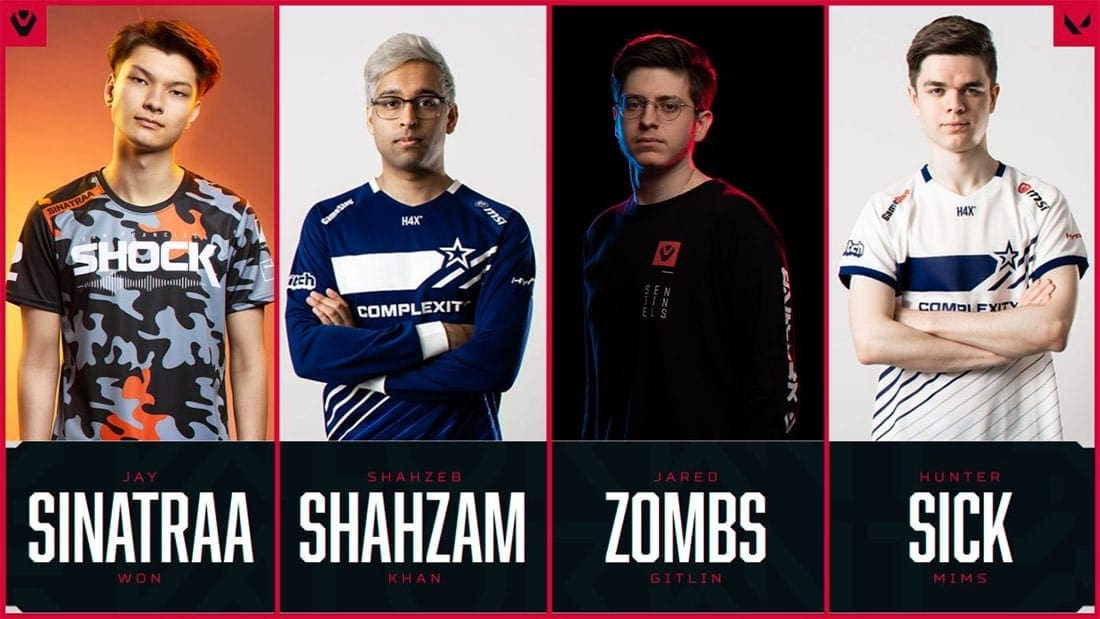 by in
Sentinels have branched out into the VALORANT esports scene, unveiling a partially assembled roster made up of former Counter-Strike: Global Offensive and Overwatch players.
The Los Angeles-based esports organisation took to Twitter on Wednesday to announce their four-man VALORANT squad, which features two retired Overwatch pros in Jay "Sinatraa" Won and Jared "zombs" Gitlin as well as two ex-CS:GO players in Hunter "SicK" Mims and Shahzeeb "ShahZaM" Khan.
"Time to write the next chapter," read the announcement.
"We are excited to announce details about our Valorant team consisting of sinatraa, ShahZaMk, zombs and SicK."
Sentinels added that their new additions are working together to find a fifth member to complete the squad.
SicK announced his retirement from the CS:GO esports scene last Wednesday, claiming Counter-Strike had become "incredibly stale and tedious" after five years as a pro. He played for several prominent teams throughout his career, including Team SoloMid, Misfits Gaming, Rogue, Complexity Gaming and Chaos Esports Club.
The move to VALORANT sees SicK reunite with ShahZaM, with whom he played at TSM, Misfits and Complexity. The duo saw a lot of success in their joint endeavours, including a top-six finish at the Esports Championship Series Season 7 Finals with Complexity as well as a semi-finals appearance at the ESL Pro League Season 6 Finals and a silver medal at Americas Minor Championship – Boston 2018 with Misfits.
Joining the CS:GO duo is sinatraa, who was widely regarded as one of the best Overwatch esports pro in the world until he announced his retirement this week. Not only is the 20-year-old American is a reigning Overwatch League and Overwatch World Cup champion, he was named the 2019 OWL Most Valuable Player after leading the San Francisco Shock to their maiden title.
Sinatraa unveiled his shock retirement from the Overwatch scene with a Twitlonger post where he explained he had "straight up just lost passion for the game". He added that while his decision was not an easy one, in his mind it was the right move to make.
Zombs, the fourth member of Sentinel's VALORANT roster, was involved in Overwatch esports between 2016 and March 2019, although he never reached the same heights as sinatraa and never played in the Overwatch League. The 21-year-old American has spent the last year and a bit on Sentinels' Apex Legends squad, helping them finish third in the EXP Invitational at X Games Minneapolis and sixth at the Apex Legends Preseason Invitational.
Sentinels are now one of many esports organisations who have gone early and signed a VALORANT roster while the game is still in the beta phase. Earlier this month, Ninjas in Pyjamas announced that their entire Paladins squad would convert to Riot Games' highly anticipated first-person shooter.
Such moves have been met with mixed opinions, seeing how VALORANT does not yet have an established competitive scene outside of the CLUTCH Series and a few minor tournaments.