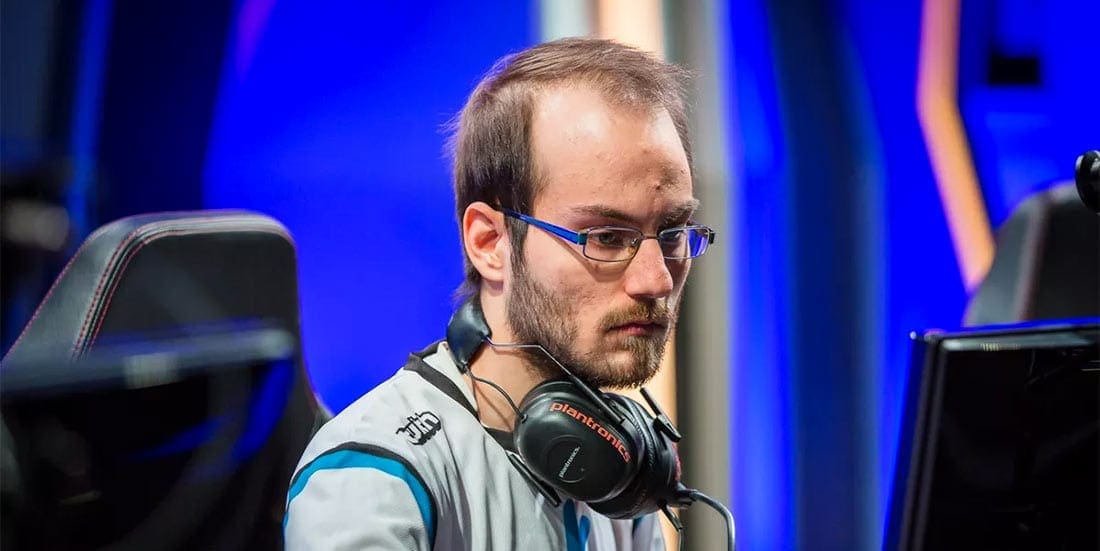 by in
Konstantinos "FORG1VEN" Tzortziou announced his temporary departure from Schalke 04's League of Legends esports roster last week, citing the team's unwillingness to implement necessary changes as the main reason for his decision.
FORG1VEN announced his return to the professional LoL scene in April 2019, after leaving the scene back in 2016 in order to fulfil his national military service obligations. While the initial rumours suggested the Greek LoL legend would remain unsigned, Schalke 04 picked him up as part of their rebuild ahead of the 2020 League of Legends European Championship (LEC) season.
There was a lot of hype surrounding the new-look Schalke squad, especially as FORG1VEN was once considered one of the best ADC mains in the world. Unfortunately, the German squad failed to deliver in the opening two weeks of the LEC Spring Split, losing all four of their fixtures.
In the hope of finding some stability and better results, Schalke 04 decided to promote jungler Lukas "Lurox" Thoma from the academy team earlier this month. They lost both of their Week 3 games, however, which cemented them as the worst team in the league, besides Team Vitality.
A streak of six consecutive defeats took a toll on the squad's morale and it was only the matter of time before someone broke ranks. FORG1VEN was the first player to express his frustration, announcing last Thursday that he was removing himself from the squad due to Schalke's inability to satisfy his need to compete at the highest level.
"In my 7+ LoL career, I always played to win and be competitive," said FORG1VEN.
"As of now at least, the current roster doesn't fit these principles. Schalke is unable/unwilling to make changes to fit that goal, so we mutually agreed that I step down until and if they are willing to do so."
So far this season, FORG1VEN has put up some of the worst statistics out of all ADC mains in the LEC. Ahead of Week 4, his numbers showed 1.76 KDA (second-worst), 9.59 CSPM (sixth-best), 68.2% KPAR (third-worst) and 20.5% KS (second-worst).
As his replacement, Schalke promoted Nihat "Innaxe" Aliev from the academy team. He was the driving force behind Schalke Evolution's impressive start to the Prime League Pro Division 2020 Spring Season, where they won seven out of the opening eight games. Out of all ADCs in the league, Innaxe has been averaging by far the highest KDA (11.75) and also led in KPAR (74.6%).
While there were many fans that doubted Innaxe's ability to replace FORG1VEN as Schalke's main ADC, the youngster proved his worth in his 2020 LEC debut. On day one of Week 4, Innaxe managed to hold his ground against Rogue's Steven "Hans Sama" Liv even though Schalke went on to lose the match. However, the German squad went above and beyond all expectations when they faced G2 Esports on Sunday.
Coming into the bout with a 0-7 record, Schalke startled the reigning LEC champions. The underdogs stomped Rasmus "Caps" Winther and company into the dirt in just under 42 minutes with a 27-8 scoreline.
Innaxe played a pivotal role, finishing the match with a phenomenal 8/2/11 record. The Bulgarian ADC passed his first test as Schalke's new ADC with flying colours, yet only time will tell whether he can fill FORG1VEN's shoes for the entire season.