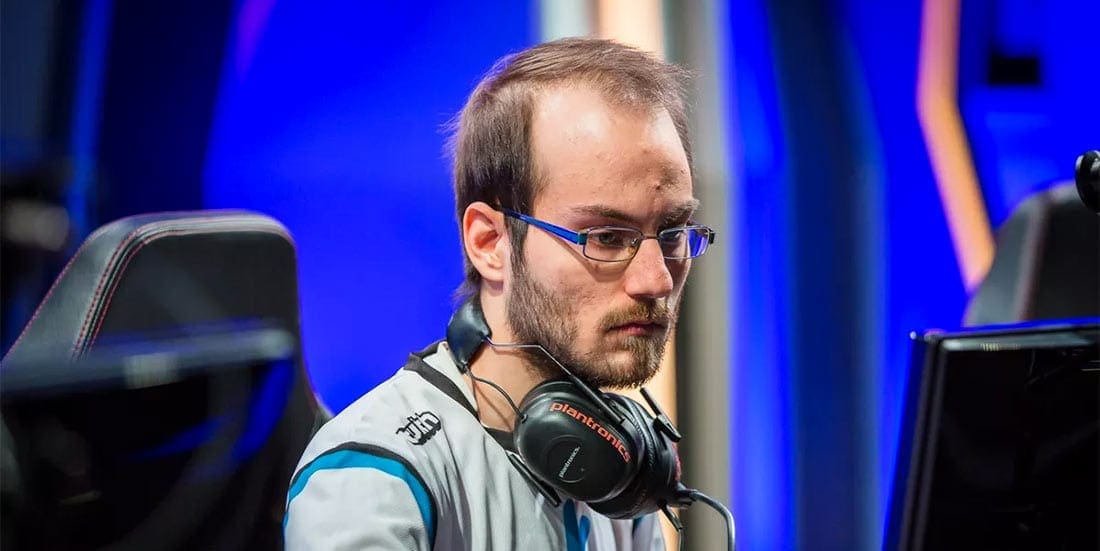 by in
Konstantinos-Napoleon "FORG1VEN" Tzortziou has declared he will return to the League of Legends esports scene in 2020, having spent recent years on break due to national mandatory military service.
The former H2k member announced his leave for mandatory service in the Greek military on February 25, 2016, following H2k's clash with Fnatic in the EU LCS (later rebranded as LEC).
His service ruled him out for nine months, meaning he missed the 2016 EU LCS Spring playoffs, the 2016 LEC Summer Split and the 2016 LoL World Championship.
The Greek ADC was later granted a temporary leave from service to compete at the LoL Worlds, where H2k went on to finish third-fourth after losing to Samsung Galaxy (0-3) in the semi-finals.
On April 1, 2019, FORG1VEN announced on Twitter that he was free of his military obligations and open for offers from all regions as well as any bootcamps or try-outs, acknowledging he had been absent from LoL pro play for a long period of time and needed to prove his worth once more.
FORG1VEN quickly climbed the ranks of EUW solo queue leaderboards and needed only one week to break into the top 10 players, cementing himself as one of the most successful Greek LoL players.
However, even his impressive results in the solo queue were not enough to earn an offer from a pro team, leaving him unsigned for the rest of the season. But that did not stop the Greek veteran from chasing his dreams to re-appear on the big stage.
FORG1VEN announced his free agency on Friday, October 25 with a Twitter post where he displayed his career achievements to date, including an EU LCS MVP award, IEM title, five EU LCS split titles, three EU LCS All-pro team appearances, LoL Worlds semi-finalist, and the most notable of all, his 62% win rate in professional play.
There have been rumours since suggesting FORG1VEN could join an undisclosed TCL team, but the Greek ADC has insisted he will not move to Turkey to relaunch his career.
MORE LEAGUE OF LEGENDS NEWS