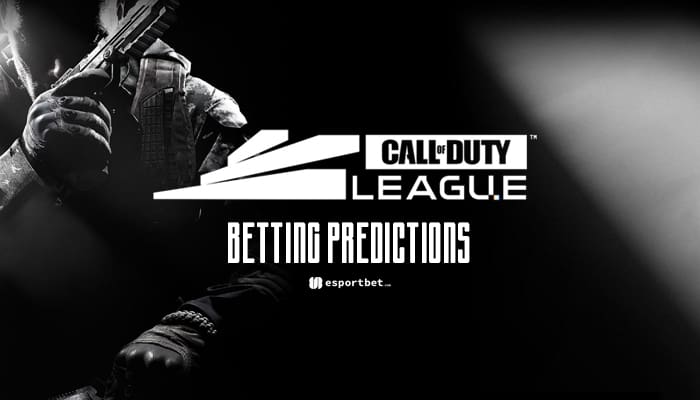 by in
ESB's free esports betting predictions for Friday, May 19, include a pair of Call of Duty League (CDL) Major 5 Qualifiers matches. Here are our selections for Florida Mutineers vs London Royal Ravens and Los Angeles Thieves vs Minnesota RØKKR, with odds courtesy of the top CoD bookmaker for punters in United States.
---
FLORIDA MUTINEERS vs LONDON ROYAL RAVENS CDL BETTING & MATCH DETAILS

Best Odds:
Mutineers -333.33 at BetOnline | Royal Ravens +162 at BetOnline
When:
May 19, 2023 | 15:00 EDT
Watch Live:
Twitch, YouTube

Florida Mutineers and London Royal Ravens are two of the worst-performing teams in the league, but the esports betting sites seem to have far more faith in the Mutineers for this affair. This has to do with Florida Mutineers' victory (3-1) against Los Angeles Thieves on Saturday, but even that was more Thieves choking than anything else.
London Royal Ravens enter this match with a 0-3 record and defeats against Minnesota RØKKR (0-3), Los Angeles Guerrillas (1-3), and Atlanta FaZe (1-3). We can praise London Royal Ravens for winning a map against FaZe, but that means nothing.
It's clear that London Royal Ravens don't have much going for them, and they're just a couple of games away from parting ways and starting over for the next season. The results aren't there, and the morale is at an all-time low, so we won't expect much from the Royal Ravens.
Florida Mutineers -2.5 maps
---
LOS ANGELES THIEVES vs MINNESOTA RØKKR CDL BETTING & MATCH DETAILS

Best Odds:
Thieves -1000 at BetOnline | ROKKR +600 at BetOnline
When:
May 19, 2023 | 16:30 EDT
Watch Live:
Twitch, YouTube

Minnesota RØKKR have managed just one win (1-2) from the opening two weeks of CDL Major 5 Qualifiers, which isn't great considering they had to play London Royal Ravens (3-0), Boston Breach (1-3), and Las Vegas Legion (2-3).
The RØKKR should've beaten Las Vegas Legion, and they would've had Minnesota RØKKR not botched map four. Performances like that don't do Minnesota RØKKR any favours as they're already struggling to keep up, and that's concerning ahead of their clash with Los Angeles Thieves.
As the latest CoD esports betting odds suggest, Los Angeles Thieves should win this match without any issues, and it's tough to argue with that. They lost against Florida Mutineers (1-3) last week, which raises a few questions, but it only helped improve the offered odds on the reigning CDL champions.
Los Angeles Thieves -2.5 maps