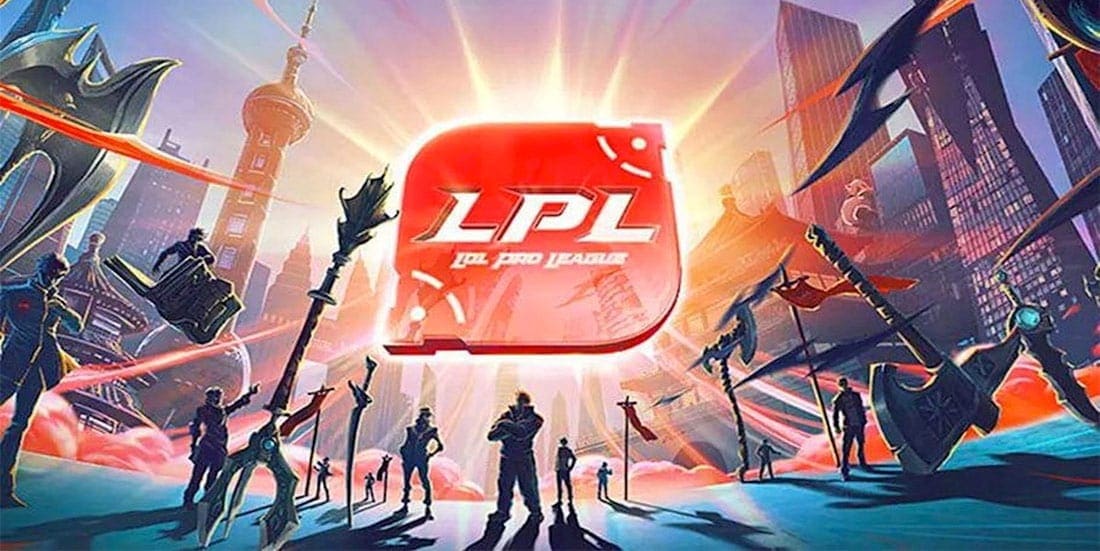 by in
ROGUE WARRIORS vs ESTAR LOL BETTING & MATCH DETAILS

LoL Betting Odds:
Rogue Warriors +100 at BetOnline | eStar -138.89 at BetOnline
LoL Betting Lines:
Rogue Warriors +1.5 at -303.03 | eStar -1.5 at +225
When:
July 22, 2020 at 17:00 CST
Watch Live:
Lolesports, Twitch
ROGUE WARRIORS vs ESTAR LPL SUMMER BETTING PREVIEW
Rogue Warriors and eStar will meet this Wednesday in the League of Legends Pro League (LPL) 2020 Summer, which will mark their first clash of the split and their second of the year.
Rogue Warriors started their LPL Summer campaign with losses against Top Esports (0-2), Invictus Gaming (0-2), Suning (0-2), Team WE (0-2), JD Gaming (1-2), Oh My God (1-2), EDward Gaming (0-2) and ViCi Gaming (1-2), which saw them tumble down to the bottom of the standings with a 0-8 record and 3-16 map differential.
Nothing seemed to be working for Kim "HooN" Nam-hoon's crew in the early stages of the split. While Rogue Warriors were still regarded as a dangerous and aggressive team, they somehow always found a way to let wins slip between their fingers.
However, things have started to look up for Rogue Warriors of late. They picked up their first win of the season last Saturday against Dominus Esports (2-1), to which they added two seriously impressive triumphs against LGD Gaming (2-0) and FunPlus Phoenix (2-0).
Rogue Warriors enter Week 8 looking like a brad new team, but they have found their form a tad too late. In order to secure a playoffs ticket, they will need to win all of their remaining five matches. While that would make for a great Cinderella story, we must accept the chances of it happening are very slim.
Recommended!
Nevertheless, Rogue Warriors can be proud of their performance against FunPlus Phoenix. While game one was relatively close, the outsiders stomped the reigning world champions in game two with a +10k gold lead, +18 kill differential and 10 towers to four.
Top laner "Holder" Jae-cheol had a phenomenal game with a 9/7/13 record across the series, which is especially impressive when facing Kim "Khan" Dong-ha (2/10/9). The same goes for mid laner Wang "Wuming" Xin (6/0/15), who outperformed arguably the best mid laner in the world in Kim "Doinb" Tae-sang (5/6/4).
Despite their resurgence, Rogue Warriors are billed as underdogs for their clash with eStar this week. While Zhang "Wink" Rui have shown greater consistency over the course of the split, their overall form is middling at best.
Like Rogue Warriors, eStar sit 3-8 and look almost certain to miss playoffs. Across the last two weeks, they lost to Suning (1-2) and Invictus Gaming (1-2) but managed to edge out a 2-1 win against Oh My God on Wednesday, which was also their only victory in almost a month.
So far eStar have defeated only LNG Esports, Dominus and OMG, which is not something to write home about since all three are among the weakest teams in the LPL.
ROGUE WARRIORS vs ESTAR LPL SUMMER BETTING PREDICTIONS
It's difficult to find any arguments to justify eStar's shorter odds for this match. They hold a 40% win rate across the last 10 maps and are 1-4 in their last five series, whereas Rogue Warriors have a 70% win rate across their last 10 maps and a 3-2 series record against significantly stronger opponents.
The betting odds should be the other way around, but we won't complain about esports bookmakers getting it wrong. Take advantage and back the in-form Rogue Warriors for the win at a great price.