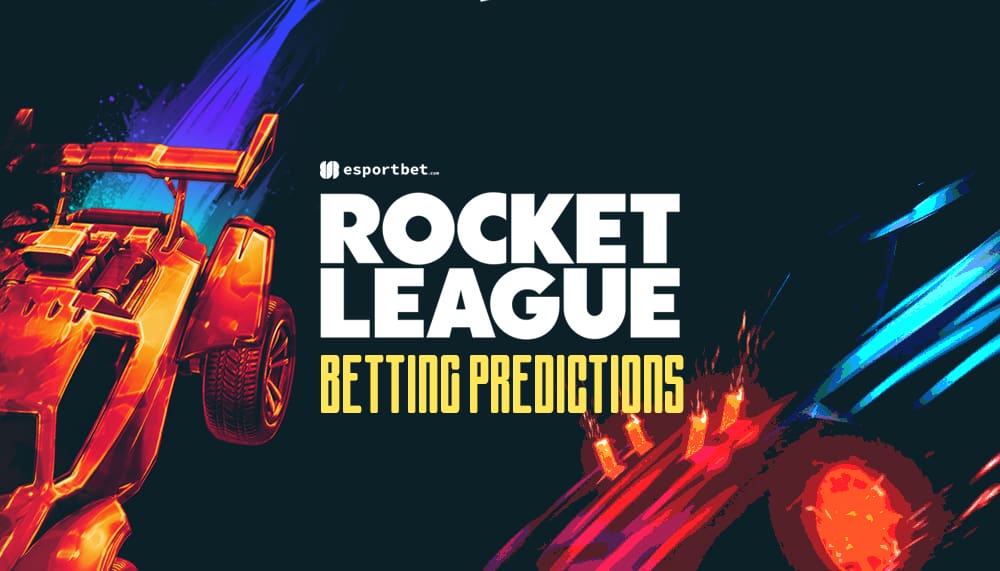 by in
ESB's free Rocket League betting predictions for Wednesday, August 9, focus on three RLCS World Championship 2023 group stage bouts. Here are our selections for Gen.G vs Twisted Minds, FaZe Clan vs Spacestation Gaming, and Rule One vs G2 Esports.
---
GEN.G MOBIL1 RACING vs TWISTED MINDS RLCS BETTING & MATCH DETAILS

Best Odds:
Gen.G -303.03 at BetOnline | TM +225 at BetOnline
When:
August 9, 2023 | 17:00 CEST
Watch Live:
Twitch (https://www.twitch.tv/rocketleague)
Gen.G Mobil1 Racing enter their first match of the RLCS World Championship 2023 as firm favourites to defeat Twisted Minds, who barely made it to the tournament's second stage. The Saudi squad finished the play-ins with a 3-2 record, with their wins coming against Pioneers (4-1), Moist Esports (4-2), and PWR (4-0).
Twisted Mind held their own, and beating Moist is no small feat, but seeing them lose against KRU Esports (0-4) is concerning as it raises the question of whether Ahmed "Senzo" Ayed and co. have it in them to do well against a stronger opponent like Gen.G.
Gen.G don't look too scary heading into the World Championship, as they've not won a regional event since the Winter Open. But they're consistently beating weaker teams and have only really struggled when faced with top-tier opponents.
Twisted Mind have proven that they can be competitive, but Gen.G Mobil1 Racing will be too much for the Saudi squad to handle.
Gen.G Mobil1 Racing -1.5 maps
---
FAZE CLAN vs SPACESTATION GAMING RLCS BETTING & MATCH DETAILS

Best Odds:
FaZe -161.29 at BetOnline | SSG +116 at BetOnline
When:
August 9, 2023 | 18:00 CEST
Watch Live:
Twitch (https://www.twitch.tv/rocketleague)

FaZe Clan have met with Spacestation Gaming five times since the turn of the year and won four series, including their most recent three with 4-1, 3-0, and 4-0 results. Spacestation's only win over FaZe happened in the first match of the Spring Open, when they eked out a 3-2 victory.
Considering their strong head-to-head record, FaZe Clan are understandably priced as favourites. But Spacestation haven't looked too bad in the play-ins, and their run at the Spring Split Major wasn't terrible either, as it was cut short with defeats against two strong teams in Karmine Corp (1-3) and Gen.G (2-3).
But the biggest point against FaZe Clan is the decision to change their coach at the start of the month. Robert Louis "Chrome" Gomez is an excellent coach, but when you have a change like that so close to the World Championship, it can't benefit the roster.
Spacestation Gaming to win
---
RULE ONE vs G2 ESPORTS RLCS BETTING & MATCH DETAILS

Best Odds:
R1 +101 at BetOnline | G2 -138.89 at BetOnline
When:
April 17, 2020 | 19:00 AEST
Watch Live:
Lolesports, Twitch

Rule One were incredible at the RLCS 2022-23 Spring Split Major, where they defied all odds and claimed fourth place with their only defeats coming against the two finalists, Team BDS (0-3) and Team Vitality (0-4).
G2 Esports didn't attend the final major of the season after failing to find any success in spring, but this is the same team that placed top eight at the Winter Split Major. G2 Esports also didn't look too bad in the play-ins, although their wins came against Limitless (4-0), Spacestation Gaming (4-3) and Complexity (4-0).
G2 Esports are in good form, but their recent wins don't mean much and likely won't translate to Wednesday's fixture. The offered RLCS betting odds seem way off and should arguably be reversed.