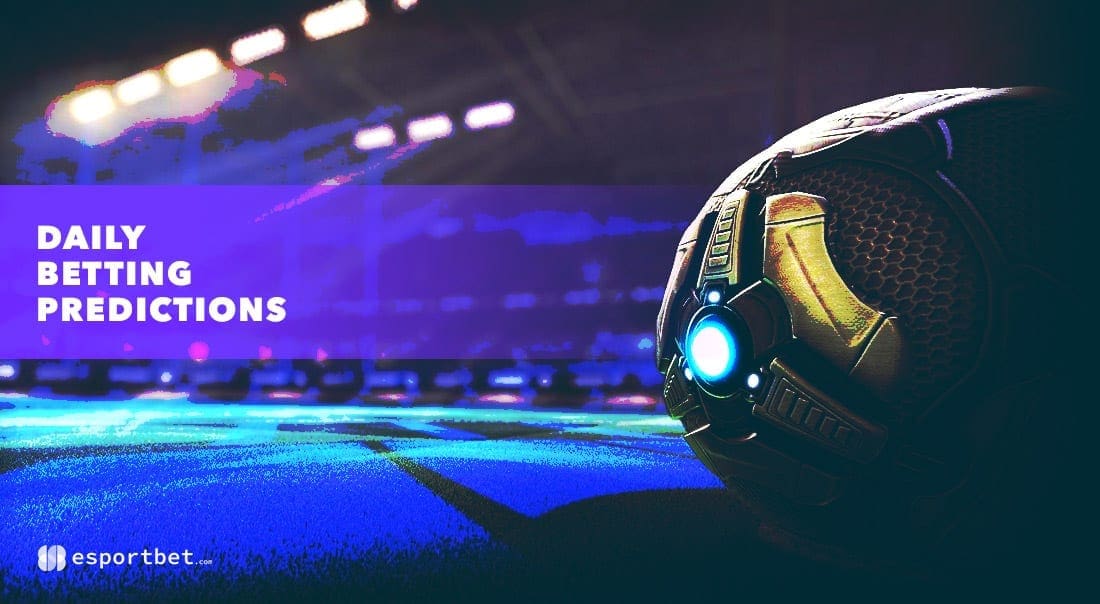 by in
Esportbet.com. brings you the betting preview for the playoffs for the RLCS Winter Split Major for Saturday, March 26. Here are our best bets for the playoffs, with odds from the top Rocket League betting sites for gamblers in United States.
---
FaZe Clan vs Team BDS RLCS BETTING & MATCH DETAILS

Best Odds:
FaZe +120 at BetOnline | BDS -163.93 at BetOnline
When:
March 26, 2022 | 18:00 CET
Watch Live:
Twitch (https://www.twitch.tv/rocketleague)
FaZe Clan and Team BDS enter this lower bracket round two match-up coming off equally surprising results in their round one series'. FaZe Clan are coming off a surprising yet impressive 3-0 win in their round one BO5 against Group B's top seed Endpoint CeX. Whereas, Team BDS struggled to get past Group D's bottom seeded team Pioneers, eventually taking the series 3-2.
Group A have the most participants in the playoffs, as they have all of the three teams that qualified still alive. FaZe Clan is the third ranked squad that entered playoffs, but if they were to take out this series against Team BDS they would potentially match-up against Version1, if they were to lose, in a round three BO5. FaZe came into the 2022 RLCS Winter Major ranked number four in the current LPRatings, so there is still high expectations for this team to go deep in this tournament with some of the bigger and higher ranked teams from EU and NA now out.
Team BDS have had a very interesting tournament to say the least. They flew out of the gates early in Group C with a 3-0 demolition of Team Secret, but since then they have played 15 out of a possible 15 maps. They finished Group C with a 2-1 record, and won their lower bracket first round game 3-2 over Pioneers. Team BDS had massive expectation on them as they entered the RLCS Winter Major as the number one ranked EU team and have won 10 of their last 11 tournaments they had entered. Team BDS will want to keep that run going and by doing so they will have to get past FaZe in what sets up to be another nail-biting series.
Given the potential that Team BDS have shown in recent times and their tough series they have played, Team BDS will be ready for another tough series against FaZe Clan here. BetOnline is giving us -163.93 for Team BDS to win, we think this is a fair price, so we will be investing our money here.
---
FURIA vs G2 Esports RLCS BETTING & MATCH DETAILS

Best Odds:
FURIA +175 at BetOnline | G2 -250 at BetOnline
When:
March 26, 2022 | 19:00 CET
Watch Live:
Twitch (https://www.twitch.tv/rocketleague)
The first of our upper bracket semi-finals brings us the top ranked teams from Group B, in FURIA and Group C, in G2 Esports. Both teams had highly competitive groups, with FURIA having to play a tie-breaker against Endpoint CeX for top spot and G2 playing Team BDS in their last pool match to decide who would take top spot in Group C.
FURIA were very underrated coming into the 2022 RLCS Winter Major as they were $21 outsiders to take out the Major and they now currently sit in the top four teams and in the upper bracket playoffs. During the pool matches for FURIA they convincingly despatched of NRG and Endpoint in 3-1 wins but then lost 3-0 against Renegades, which turned out to be Renegades only win for the Group Stage. FURIA have been playing really well as a team and they will have to keep playing well if they want to beat G2 and continue this great underdog run throughout the playoffs.
G2 on the other hand, have been nothing short of impressive and one of the outstanding teams to come out of the Group Stage. They were challenged by both Team Secret and Team BDS, taking them to five maps, but G2 were able to hold them both off and finish undefeated at 3-0 atop of Group C. The G2 boys will be out to add to their impressive finish to 2021 and start to 2022, by winning this Major, after they won both the NA Fall Regional Event and the NA Winter Regional Event in the last four months.
G2 will start the series as -250 favourites and they could very well take out this series, but we believe the $1.40 is a little under the odds. As the upper bracket semi-finals are best of seven series, it is anticipated that this series could go the whole way, so we suggest taking the -151.52 for over 5.5 maps, with BetOnline.
---
Version1 vs Spacestation Gaming RLCS BETTING & MATCH DETAILS

Best Odds:
V1 +100 at BetOnline | SG -138.89 at BetOnline
When:
March 26, 2022 | 20:00 CET
Watch Live:
Twitch (https://www.twitch.tv/rocketleague)
The top two ranked teams in regards to record and map differential are these teams here, Version1 and Spacestation Gaming. Version1 finished off their Group Stage as the real surprise package, ending their pool matches undefeated at 3-0 and only dropping one map for the entire stage. Spacestation Gaming did what many expected them to do by finishing top of Group D, with an added surprise going undefeated with a +3 map difference.
Version1 came into the RLCS Winter Major ranked fifth in the current LPRatings for NA, making them the lowest ranked team in Group A but exceeding all expectations and beating every team in the group with relative ease. The team's success probably wouldn't be a surprise to them as they took out the RLCS 2022 Winter NA Regional Event 3 – Mobil Mountain Classic, beating NRG 4-1, in the last tournament they entered in February of this year. If Version1 do continue their run into the upper bracket final, it could be the first time they have made it to the point end of a Major and one of the stories of the entire tournament.
Spacestation Gaming have taken everything in their stride so far this tournament, taking their only two pool matches 3-2 against Dignitas and 3-1 over Pioneers. Spacestation Gaming are continuing their steady climb up the LPRatings ladder as they now sit at third in the current NA LPRatings moving from fourth since the last ratings changes. Spacestation Gaming have won four of their last six tournaments that they have entered since August of 2020 winning four in a row in over the end of 2020 and start of 2021 then finishing second in back to back tournaments to finish 2021 and start 2022.
Spacestation Gaming will be looking for a change of fortunes and go all the way at the RLCS Winter Major, but Version1 will be looking to continue this fairy-tale run and make it to the pointy end of a Major for the first time. The odds that we are getting for this series to go over 5.5 maps with BetOnline is very fair, therefore, we suggest taking the -163.93 on offer.
---