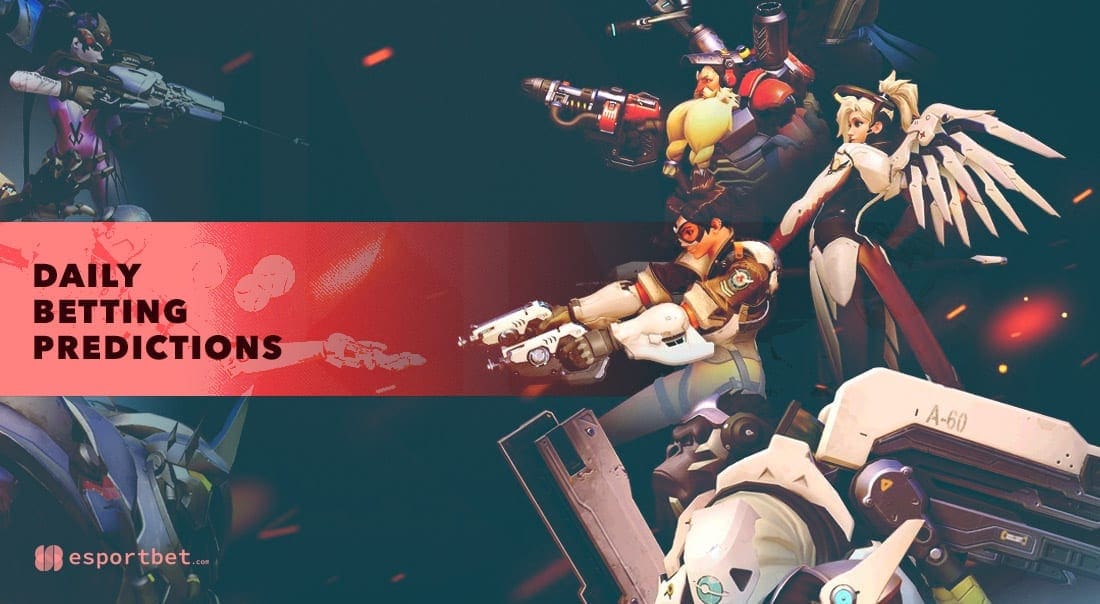 by in
ESB brings you free Overwatch betting predictions for a pair of OWL Midseason Madness qualifiers on Friday, July 10. Here are our selections for Philadelphia Fusion vs Guangzhou Charge and Chengdu Hunters vs Shanghai Dragons, with top OWL betting odds courtesy of BetOnline.
---
PHILADELPHIA FUSION vs HANGZHOU CHARGE OWL BETTING & MATCH DETAILS

Best Odds:
Fusion -125 at BetOnline | Charge -111.11 at BetOnline
When:
July 8, 2022 | 19:00 KST
Watch Live:
Twitch, YouTube

Philadelphia Fusion are playing reasonably well, but they're still the same old Fusion who can look good one day and fall apart the next. During Week 8, the Fusion nearly lost against Valiant (3-2), then got outclassed by Chengdu Hunters (1-3), bounced back with a 3-2 victory against Hangzhou Spark (3-2), and suffered another devastating defeat against the Dragons (0-3) on Saturday.
But despite their lack of consistency, the Spark shouldn't struggle against Hangzhou Charge, who are on a streak of nine straight losses. Their only win of the season came against Los Angeles Valiant (1-3), but the Charge have since lost the rematch with the same score.
We saw them take two maps from the Dragons (2-3) in May, but that remains Charge's only notable achievement of the 2022 Overwatch League season, and it's hardly an indication that this team might be good. A 3-0 sweep seems like the only reasonable expectation for this match, but Philadelphia Fusion are way too hit-or-miss for us to trust them to cover the 2.5-map line. Value is with Hangzhou Charge to win at least one.
Hangzhou Charge +2.5 maps
---
CHENGDU HUNTERS vs SHANGHAI DRAGONS OWL BETTING & MATCH DETAILS

Best Odds:
Hunters +225 at BetOnline | Dragons -303.03 at BetOnline
When:
July 8, 2022 | 20:30 KST
Watch Live:
Twitch, YouTube

Chengdu Hunters picked up two solid wins last week, with 3-0 against Los Angeles Valiant and 3-0 against Hangzhou Spark. We wouldn't overreact to Hunter's sweep of the Spark, who have looked a bit lost, but there's no denying that they're in good form ahead of the final week of qualifiers.
Still, they have a rough schedule ahead, having to face Shanghai Dragons and the Spark, who should perform better in the rematch. And since the Hunters are a win behind Philadelphia Fusion, a single loss could end their hopes of finishing the group inside the top four.
Unfortunately, Chengdu Hunters' chances to achieve that look slim, mainly because they already lost against the Dragons (1-3) less than two weeks ago. Moreover, Shanghai Dragons have looked better last week when they demolished Valiant and Fusion 3-0.
We don't expect Hunters to win, but we wouldn't be surprised if they put up a fight and win at least two maps. The Dragons are clearly much stronger, but they don't necessarily need to win this match, so they might not be at 100%.
Chengdu Hunters +1.5 maps