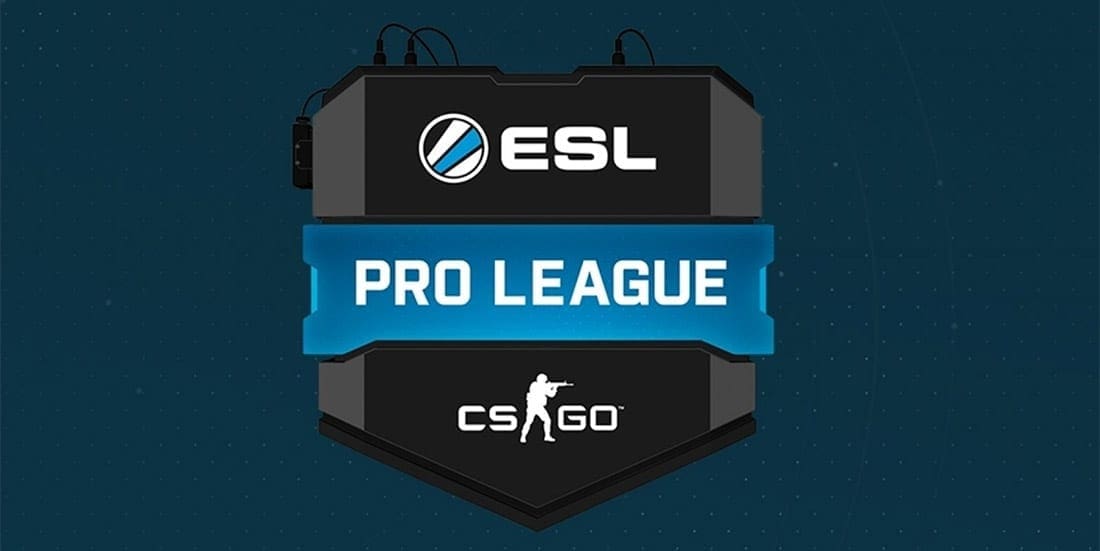 by in
OG VS VIRTUS.PRO CS:GO BETTING & MATCH DETAILS

CSGO Betting Odds:
OG -151.52 at BetOnline | Virtus +126 at BetOnline
CSGO Betting Lines:
OG -1.5 at +171 | Virtus +1.5 at -232.56
When:
April 2, 2020 at 14:25 CET
Watch Live:
Twitch (https://www.twitch.tv/esl_csgo)
OG VS VIRTUS.PRO ESL PRO LEAGUE SEASON 11 BETTING PREVIEW
OG and Virtus.pro are slated to clash this Thursday in the second-to-last matchday of ESL Pro League Season 11: Europe.
OG have put up some impressive results throughout their ESL Pro League venture, including wins over TYLOO (2-0), mousesports (2-1) and G2 Esports (2-0). Although OG's triumph over TYLOO was expected, Aleksi "Aleksib" Virolainen and co. deserve all the praise they can get for defeating mouz and IEM Katowice runners-up G2.
The match against mousesports started with Finn "karrigan" Andersen and his crew securing a 1-0 lead by edging past OG in overtime (19-16) on Mirage. However, the no.4 team in the world were utterly destroyed on Train (5-16) and Inferno (2-16) thanks to the phenomenal performances of Mateusz "mantuu" Wilczewski and Valdemar "valde" Bjørn, who ended the series with 1.32 and 1.31 HLTV ratings respectively.
OG managed to carry that momentum into their clash with G2, where they produced one of the biggest upsets of the tournament with a 16-7 scoreline on Mirage and 16-8 on Dust II. Again, it was valde (1.43 rating) and mantuu (1.21 rating) who stepped up for OG, while their teammates Nathan "NBK-" Schmitt and Issa "ISSAA" Murad averaged 1.28 and 1.17 ratings respectively. It seems like the online format suits OG, as this is probably the strongest version of this team we have seen since their inception in December 2019.
Unlike OG, who are on the rise, Virtus.pro have been struggling since December when they acquired the AVANGAR CS:GO roster in a bid to re-establish themselves as one of the top dogs in the scene.
Shortly after signing Dauren "AdreN" Kystaubayev and his crew, Virtus.pro finished top four at cs_summit 5 after suffering a 1-2 reverse sweep at the hands of G2 in the semi-finals. While that was a decent result, the seventh-eighth place finish at EPICENTER 2019 and DreamHack Open Leipzig, followed by fifth-sixth at ICE Challenge 2020 and first-round elimination from IEM Katowice were not exactly what the CIS squad were hoping for.
Virtus.pro entered ESL Pro League S11 hoping to end their cold streak, but they ran into a wall when they lost to FaZe (0-2) in round one. While Virtus had a legitimate chance to win at least one map, poor performances from AdreN and Sanjar "SANJI" Kuliev denied them that feat.
AdreN and SANJI averaged 0.89 and 0.81 ratings respectively in their series with FaZe, which is only an extension of their shaky showings in recent months. Although the duo looked slightly better in Virtus.pro's defeat against mousesports (0-2) on Tuesday, their 0.97 and 0.96 ratings are nothing to write home about.
OG vs VIRTUS.PRO ESL PRO LEAGUE SEASON 11 BETTING PREDICTIONS
It's tough to find a solid argument in favour of Virtus.pro, who are in desperate need of a roster change if they wish to compete against the top teams. With all due respect, AdreN and SANJI are holding this squad back and should be on the chopping block.
OG might not have achieved anything spectacular since their top-four finish at cs_summit 5 back in December, but they are looking very sharp in the ESL Pro League. With wins over mousesports and G2 under their belt, OG should have no issues against a struggling Virtus.pro.