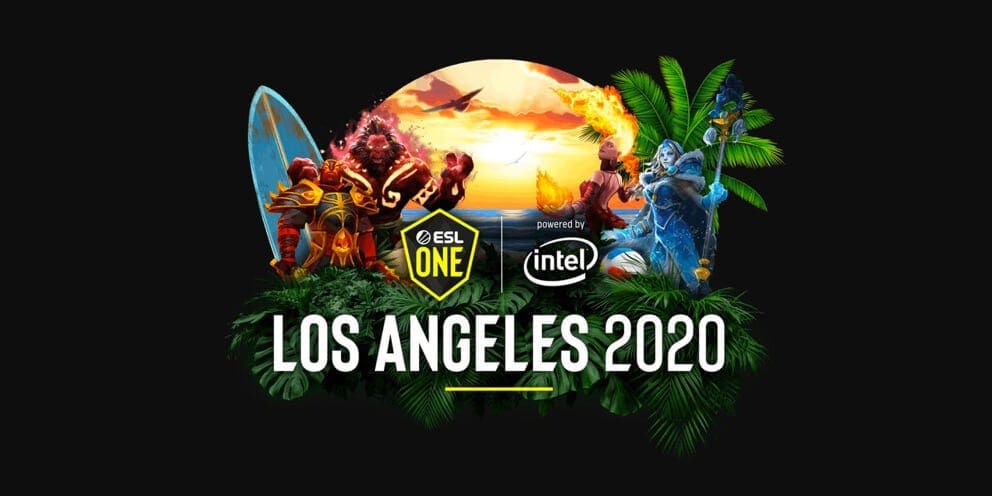 by in
NINJAS IN PYJAMAS vs NATUS VINCERE DOTA 2 BETTING & MATCH DETAILS


Dota 2 Betting Odds:
NiP +104 at BetOnline | NaVi -138.89 at BetOnline
Dota 2 Betting Lines:
NiP +1.5 at -263.16 | NaVi -1.5 at +189
When:
April 11, 2020 at 17:00 CEST
Watch Live:
Twitch
NINJAS IN PYJAMAS vs NATUS VINCERE ESL ONE LOS ANGELES DOTA2 BETTING PREVIEW
Natus Vincere and Ninjas in Pyjamas are set to meet for the first time since August on day eight of ESL One Los Angeles Online.
To say a lot has changed since Ninjas in Pyjamas last met Natus Vincere would be an understatement, seeing how the only player who remained with the Swedish esports organisation since August is the team captain Peter "ppd" Dager and it seems like the American Dota2 veteran isn't going anywhere until he helps NiP with what he does best – win prestigious tournaments.
Shortly after Ninjas in Pyjamas' poor performance at TI, the organisation released its roster and started fresh by building a new juggernaut around ppd, by adding Oliver "skiter" Lepko, Nico "Gunnar" Lopez, Saahil "Universe" Arora and Malthe "Biver" Winther, but even that project did not last for long. Skiter was replaced by Jason Connor "TANNER" Weedon in December, Gunnar and Biver both got released from the team in January and most recently, Ninjas in Pyjamas announced the departure of Universe.
To fill the voids NiP signed Rodrigo "Lelis" Santos and Nikita "Daxak" Kuzmin earlier this year, however, entered ESL One LA with a different roster, fielding Evgeniy "Blizzy" Ree and Milan "MiLAN" Kotomara as stand-ins for Universe and Lelis, with the latter rumoured to be at the exit doors of the team.
NiP's shambolic period with roster moves and their inability to find any stability started to affect their performances, as they failed to achieve anything noteworthy in the last seven months outside of finishing third at DreamLeague Season 12, securing a top-eight place finish at ESL One Hamburg 2019 and top-six at DOTA Summit 11.
Natus Vincere will surely fancy their chances against the struggling Ninjas in Pyjamas, however, even the most storied CIS Dota2 team have their hands full of problems. In recent times, NaVi have become known for their mediocre results with occasional flashes of greatness – much like NiP, but perhaps with slightly better overall showing.
Since NaVi finished 13th-16th at TI9, Idan "MagicaL" Vardanian and co. claimed bronze at Midas Mode 2 – Europe, finished second at World Electronic Sports Games 2019 CIS Finals, seventh-eighth at ONE Esports Dota 2 World Pro Invitational Singapore, ninth-12th at DreamLeague 13 and most recently dropped the ball at WeSave! Charity Play, where they ended their journey in round after losing against HellRaisers.
Natus Vincere will be entering this bout with a 2-1 record to their name, which might make it seem like they have found their footing, but it's worth noting that those wins came against Team Unique (2-1) and Chicken Fighters (2-1) which are not particularly strong teams. Having said that, this is an online tournament, so maybe they deserve some slack for failing to secure clean sweeps.
NINJAS IN PYJAMAS vs NATUS VINCERE ESL ONE LOS ANGELES DOTA2 BETTING PREDICTIONS
Natus Vincere are clearly not the same powerhouse they once were, meanwhile, Ninjas in Pyjamas are in a similar position, as they are not a team we can expect will move any mountains, at least not with their current roster situation.
As much as we can respect both NaVi and NiP as esports organisations, there is no denying they are both fielding mediocre Dota2 rosters which, on the bright side, seem to match up nicely. ESL One Los Angeles changed to online play, so predicting an outright winner is rarely a good option given the unstable nature of the format. NiP are, however, priced at $2.04 on an outright market, so placing a wager on them to produce an upset win is something to ponder, however, with BetOnline offering $1.93 on over 2.5 maps, the latter is a much safer bet in our book.