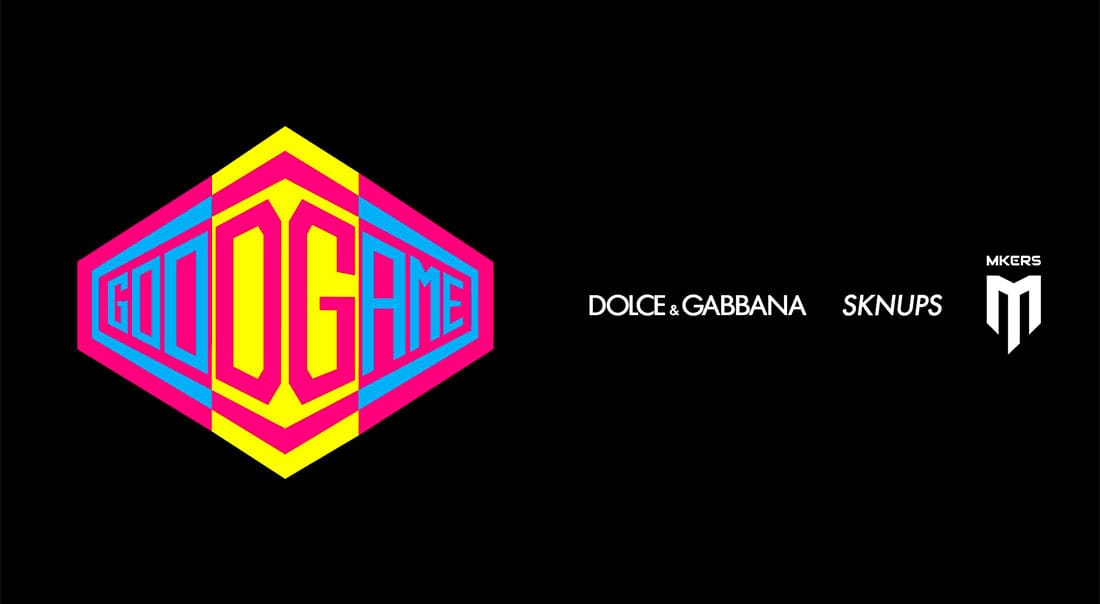 by in
Mkers have announced a partnership deal with luxury fashion outfit Dolce & Gabbana. With this coupling, they will deliver a new project called 'gooDGame'.
While details of the partnership remain unknown, Mkers have revealed what the project will entail. It is basically content production with unique aims.
Eight episodes of a video series will be produced, aimed at showcasing the lives of professional players across four teams from the four major regions in esports – Asia, Europe, North America, and South America.
All four cast members will be swapped between organizations as opposed to the regular capturing of teams doing their daily routine. This way, an exchange of experience will be promoted.
Dolce & Gabbana will be duly represented in each of the eight episodes. Added to that will be a gamers-focused capsule scheduled to be launched.
Speaking of the collaboration, Mkers president Thomas De Gasperi expressed his satisfaction with the deal while pointing out that things are finally falling in place for the organization based on set goals.
"The collaboration with Dolce & Gabbana is the consecration of a path that Mkers has been pursuing for five years, promoting the values of exclusivity and style in the esports sector," he said.
"The operation we have built is unique in its kind and will strengthen the internationalisation process which represents a further evolutionary step for us."
Luxury fashion brands are starting to enter the esports scene, and D&G is working to not be left behind. In May, Gucci partnered with FACEIT to launch an academy that will coach and aid the development of young talents.
Mkers step up rebranding campaign
For their fifth anniversary, Mkers unveiled a new brand identity, one that could be built on with this new deal with D&G. The rebrand was showcasing the organization in a new light, with major changes effected on just their logo.
Mkers marketing director Maurizio Quintavalle spoke on the rebranding, pointing out that the change was necessary to represent the organization's style and how it hopes to be seen in the coming years.
"We needed a rebranding that represented the style, innovation, and passion with which we work every day," he said.
"With this operation, Mkers re-elaborates its own brand, up to now depicting the face of a creator god, inspired by the traditional iconography of the gaming world by proposing a logo with simple, recognisable, and actual lines.
"It is with this approach and with these intentions that Mkers wants to face the next few years, growing in numbers, strengthening the participation of the community, and maintaining the leading role on the international competitive stages."
Although the rebranding took place in April 2022, Mkers have been seeking out partnerships with fashion brands for years. In 2019, they announced a sponsorship deal with Armani Exchange.
However, Mkers have not had much success in the gaming scene in recent years. Although they participated in the 2021 Six Invitational, finishing 12th out of 20 participants, they failed to qualify for the 2022 edition of the Rainbow Six Siege event.
In the regional open qualifier 2, they fought their way to the semifinals but lost to the eventual champions MNM Gaming 2-0. Despite a third-place finish, only one spot was available for the 2022 Six Invitational.
Mkers are currently participating in the first division of the 2022 PG Nationals Spring. Although they are currently ranked second with a 9-1-0-1 record, a first-place finish will guarantee them a Challenger League berth.