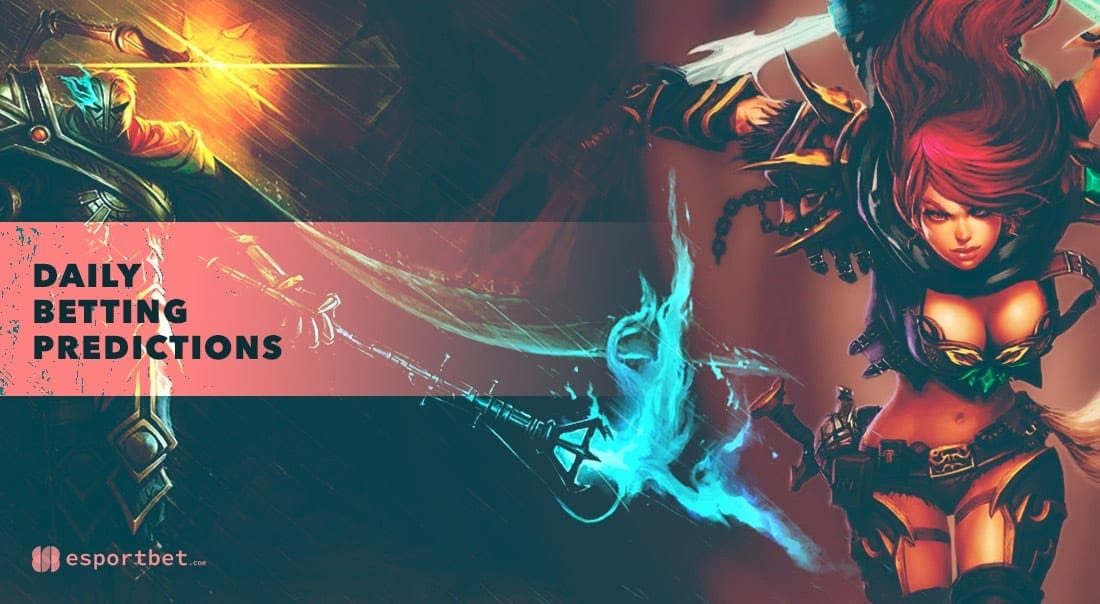 by in
ESB's free League of Legends betting predictions focus on the final European Masters (EUM) 2022 Spring quarter-final matches. Here are our selections with top esports betting odds for Karmine Corp vs Unicorns of Love Sexy Edition and Vitality.Bee vs Fnatic TQ, who will clash on Saturday, April 30 and Sunday, May 1.
KARMINE CORP vs UNICORNS OF LOVE SEXY EDITION LoL BETTING & MATCH DETAILS

Best Odds:
KC -555.56 at BetOnline | UoL SE +296 at BetOnline
When:
April 30, 2022 | 17:30 CEST
Watch Live:
Lolesports, Twitch
Karmine Corp failed to live up to the expectations in the domestic league, but the French juggernauts have done well on the European stage. They topped Group B easily; however, since it was one of the weakest groups of EUM 2022 Spring, KC still have more to prove.
Their next opponents, Unicorns of Love Sexy Edition, struggled quite a bit in Group D, where they finished 4-2, ahead of Atleta Esports and BISONS ECLUB, and two wins short of the reigning French champions, LDLC. On a more positive note, UoL were the clear second-best team in their group, and they showed that they could compete with some of the top European LoL esports teams.
Unicorns of Love are a solid team, but beating Karmine Corp will be a tall order. There is a world where KC slip and let the German squad pick up a map, but at the offered LoL esports betting odds, there is more value backing Karmine Corp to win in straight maps.
VITALITY.BEE vs FNATIC TQ LoL BETTING & MATCH DETAILS

Best Odds:
VITB -105.26 at BetOnline | FNTQ SE -142.86 at BetOnline
When:
May 01, 2022 | 17:00 CEST
Watch Live:
Lolesports, Twitch
Vitality.Bee and Fnatic TQ will clash on Saturday in the final match of the quarter-finals stage in what promises to be an exciting and close affair. Had we tipped this bout before EUM 2022 Spring started, Fnatic TQ would be a clear choice but based on their recent showings, Vitality.Bee should be able to cause some damage.
Fnatic TQ were by far the best team in the Spanish SuperLiga, which is considered the most challenging regional league, but the Orange & Black have been less than convincing during the EUM group stage. They have done enough to lock in a playoffs spot, but this is not the same Fnatic TQ that was rolling over everyone in Spain.
Vitality.Bee were not as successful in the French regional league, but they have looked solid so far in this tournament, claiming the top spot in Group A with five wins. So even though Fnatic TQ will present the French side a much tougher challenge than AGO ROGUE, ⁠Eintracht Spandau, and ⁠Crvena Zvezda Esports did earlier this month, Vitality have shown enough for us to see them as a threat for the Spanish champions.