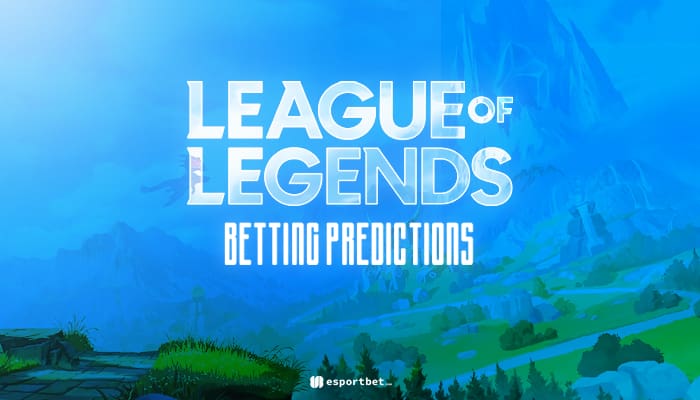 by in
ESB's free League of Legends betting tips for Saturday, July 15, focus on the opening two LoL EMEA Championship (LEC) 2023 Summer Groups matches. Here are our selections for Excel Esports vs MAD Lions and Fnatic vs SK Gaming.
---
EXCEL ESPORTS vs MAD LIONS LoL BETTING & MATCH DETAILS

Best Odds:
Excel +125 at BetOnline | MAD -175.44 at BetOnline
When:
July 15, 2023 | 18:00 CEST
Watch Live:
Lolesports, Twitch
MAD Lions and Excel Esports will kick off the LEC 2023 Summer Groups on Saturday, July 15, when the two LoL esports teams meet for the first time since the second week of the regular season. Excel Esports won that match, but it was a complete fiesta, so it's tough to take much from it.
MAD Lions ended the LEC 2023 Summer regular season in seventh place with a 4-5 record, while Excel Esports clawed their way up to a third-place finish with a 5-4 record. The one-win difference doesn't hold any weight in ranking the teams. But despite being down in the head-to-head and finishing the season below Excel, MAD Lions are priced as 1.57 favourites for Saturday's game.
This makes some sense since MAD Lions are a good team in the best-of series; however, they're also one of the most overrated LEC teams this season. They have some of the worst performance metrics in all essential stats, including gold differential per minute (-93), first blood rate (22.2% FB) and Herald control (22.2%), along with a negative gold differential at 15 minutes (-68).
Excel Esports aren't that much better and not a team that'll make it far in LEC 2023 Summer Groups, but unlike MAD Lions, Excel produced more quality wins and are more consistent.
There is no good reason to back MAD Lions at the offered LEC betting odds. They can be challenging to beat in best-of-three games, but MAD Lions haven't shown enough this split.
---
FNATIC vs SK GAMING LoL BETTING & MATCH DETAILS

Best Odds:
Fnatic -500 at BetOnline | SK +333 at BetOnline
When:
July 15, 2023 | 21:00 CEST
Watch Live:
Lolesports, Twitch
Fnatic picked SK Gaming as their round-one opponent, despite losing against SK in the final week of the LEC 2023 Summer regular season. Fnatic justified their choice by stating that SK Gaming should be easier to beat than MAD Lions in a best-of-three game which is fair.
Fnatic did a fine job picking the easier opponent for their opening match of LEC 2023 Summer Groups, but realistically, there aren't many teams that can challenge them. Fnatic and G2 Esports were by far the best teams of the regular season, and Fnatic's upset loss against SK in the final week doesn't change that.
Ranking Fnatic so high might be a bit of an overreaction, as they have not been challenged by any team outside of G2, nor did they have to play very well to win seven games. So it's fair to feel cautiously optimistic about Fnatic, who might've overperformed a bit.
Still, while Fnatic have a lot more to prove, this is stylistically a good game for them. SK Gaming's weak bottom lane will be a problem, and if they don't find a way to stabilise it, Fnatic will run away with the game. This, however, is much easier said than done due to the pressure Marek "Humanoid" Brázda can create all over the map.
SK Gaming won against Fnatic last time out, but based on the released voice comms, Fnatic didn't take that game too seriously. That loss meant nothing, and we have enough data to support Fnatic as a superior team.