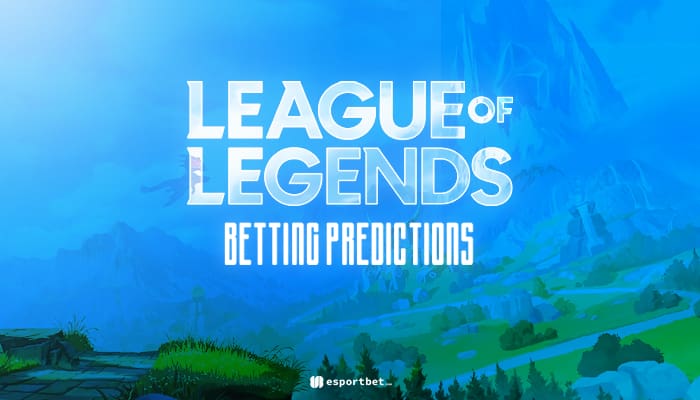 by in
ESB's free League of Legends betting tips for Saturday, June 24, focus on three matches in Week 2 of LoL EMEA Championship (LEC) 2023 Summer. Check out our selections for Excel Esports vs Team Heretics, KOI vs Fnatic, and Team Vitality vs G2 Esports, with LoL betting odds courtesy of BetOnline.
---
EXCEL ESPORTS vs TEAM HERETICS LoL BETTING & MATCH DETAILS

Best Odds:
Excel +225 at BetOnline | Heretics -303.03 at BetOnline
When:
June 24, 2023 | 18:00 CEST
Watch Live:
Lolesports, Twitch

Excel Esports haven't looked good so far, and they didn't accomplish much last split either, but they shouldn't be priced as +225 underdogs against Team Heretics or any other team in the league. Heretics are the most likely victors for a couple of key reasons – namely jungler Marcin "Jankos" Jankowski and ADC Victor "Flakked" Lirola Tortosa – but -303.03 is far too short.
Team Heretics won all three of their LEC 2023 Summer Week 1 matches, but they also showed a high degree of inconsistency, so it's tough to say how good they are. While they've looked better than Excel, there were also moments in those matches where Heretics showed they are vulnerable.
It's tough to justify backing a team that has been struggling this entire season, but the top LoL betting sites have this one wrong. Take Excel Esports to keep it close.
---
KOI vs FNATIC LoL BETTING & MATCH DETAILS

Best Odds:
KOI +150 at BetOnline | Fnatic -200 at BetOnline
When:
June 24, 2023 | 19:00 CEST
Watch Live:
Lolesports, Twitch
Fnatic had an explosive start to the split with a new bottom lane and outperformed everyone's expectations. But things came crashing down in the final match of the opening week when Fnatic were outclassed by G2 Esports.
KOI won their first match of the summer split against Excel Esports but were far less successful against Team BDS and MAD Lions. However, KOI could've won those games had they not choked when leading (against BDS) or flipped a dragon fight at 24 minutes (against MAD).
Regardless of their record, KOI looked very good in the opening week and arguably shouldn't be priced at +150 against Fnatic. Considering KOI's efficiency in gaining early leads through kills, we prefer over 28.5 kills.
---
TEAM VITALITY vs G2 ESPORTS LoL BETTING & MATCH DETAILS

Best Odds:
Vitality +150 at BetOnline | G2 -200 at BetOnline
When:
June 24, 2023 | 20:00 CEST
Watch Live:
Lolesports, Twitch
G2 Esports finished the first week of LEC 2023 Summer with wins against Team BDS and Fnatic and a loss against MAD Lions. Their defeat against the defending champions was interesting because G2 had that game in the bag but decided to screw around. Even last split they look bored in their games, suggesting a lack of focus.
Team Vitality are probably the second-best team in the league, but their record from Week 1 of LEC 2023 Summer doesn't make it seem like that. The Bees first lost against MAD Lions, then bounced back against SK Gaming, and on the final day they got blasted by Team Heretics.
Week 1 results don't mean much, but it's clear that Vitality are still not playing at their full potential. So on one side, we have a team that will shoot themselves in the foot more times than they'll be outclassed, and on the other, an extremely talented roster struggling to find traction.
As much as it's scary betting against G2 Esports, the offered League of Legends betting odds make it the right play. Team Vitality are good enough to defeat G2 Esports – we just haven't seen that side of Vitality yet.
---