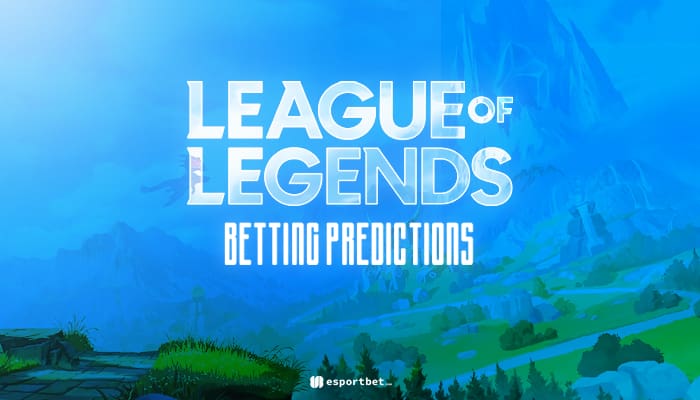 by in
League of Legends EMEA Championship (LEC) 2023 Summer enters the final week of the regular season on Saturday, July 1, with just two teams certain of a spot in the next stage. Here are our free LoL betting tips for Team Vitality vs KOI, Excel Esports vs G2 Esports, and MAD Lions vs Team Heretics.
---
TEAM VITALITY vs KOI LoL BETTING & MATCH DETAILS

Best Odds:
Vitality -163.93 at BetOnline | KOI +120 at BetOnline
When:
July 1, 2023 | 19:00 CEST
Watch Live:
Lolesports, Twitch

Team Vitality need a near-perfect week to finish the regular season inside the top eight, so anything less than a win on Saturday will not be acceptable. In a last-ditch attempt to find some traction, Vitality promoted academy jungler Kacper "Daglas" Dagiel as a replacement for Zhou "Bo" Yang-Bo, which looks like an upgrade, but Daglas' lack of experience is concerning.
KOI are not that much better than Vitality, and they're not a team to be trusted as heavy favourites. This isn't the old Rogue team, and while KOI have looked like they've figured things out at times, they've also failed to find any consistency.
Knowing that KOI are every chance to make a fatal mistake, taking the favourites isn't a terrible choice. There are some question marks above Vitality and how the team will do with a new jungler, but Daglas can't be worse than Bo, who was the league's worst-performing player.
---
EXCEL ESPORTS vs G2 ESPORTS LoL BETTING & MATCH DETAILS

Best Odds:
Excel +250 at BetOnline | G2 -357.14 at BetOnline
When:
July 1, 2023 | 20:00 CEST
Watch Live:
Lolesports, Twitch
G2 Esports are 5-1, which guarantees them a spot in the LEC 2023 Summer Groups. Stat-wise, G2 Esports are the best squad in the LEC; however, they're also a team that shouldn't be trusted when they have nothing to fight for, as they're known to screw around and play with their food.
Excel Esports had a huge bounce-back last week when they won against Team Heretics, Team BDS, and MAD Lions and looked good doing it. They've finally figured out the meta, and if they keep at it, Excel will be a serious candidate to reach the playoffs.
While G2 Esports are the stronger team, they're not a good bet at the offered price. Excel can win if given enough space, but we don't have to risk money on whether G2 will feel like playing well. Excel at the kill line is the way to go.
---
MAD LIONS vs TEAM HERETICS LoL BETTING & MATCH DETAILS

Best Odds:
MAD -250 at BetOnline | Heretics +175 at BetOnline
When:
July 1, 2023 | 22:00 CEST
Watch Live:
Lolesports, Twitch
MAD Lions are still held in high regard, but they're not as good as their record or past achievements would suggest. They're too reliant on getting kills, which is not a strategy that'll bring long-term success.
Team Heretics have looked much better than expected this split; however, they managed just one win last week against Team BDS, with defeats against Excel and KOI. This team is still decent, but the form is questionable.
Talent-wise, MAD Lions are stronger than Heretics, but there's a better way to approach betting on this game. Both teams like to stretch out their matches, and they both like to fight – so, barring any major early-game mistakes from either side, this should be a drawn-out game with plenty of kills.