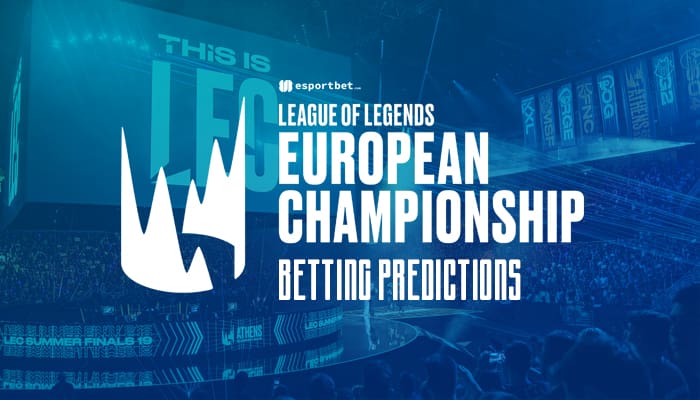 by in
MAD LIONS vs G2 ESPORTS LoL BETTING & MATCH DETAILS

Best Odds:
MAD +350 at BetOnline | G2 -625 at BetOnline
When:
April 21, 2023 | 18:00 CEST
Watch Live:
Lolesports, Twitch
MAD Lions and G2 Esports will clash in the League of Legends EMEA Championship (LEC) 2023 Spring lower-bracket semifinal on Friday, April 21. It'll mark their first meeting since the final week of the regular season when G2 Esports won with a 14k gold lead and 33-11 in kills.
Since then, MAD Lions have lost against Team Vitality (0-2) and defeated Fnatic (2-1) and Astralis (2-0) to secure a spot in the playoffs. On the other side, G2 Esports lost against KOI (1-2) in the opening round of LEC 2023 Spring Groups before beating SK Gaming (2-1) and KOI (2-1) in the rematch.
G2 Esports haven't looked as clean in the LEC 2023 Spring Groups as expected, but besides their slip-up against KOI, they haven't disappointed. MAD Lions, on the other side, have shown some flashes, but overall concerning performances. So even though they made it into the playoffs, it's hardly surprising seeing esports betting sites pricing them as +350 underdogs.
Comparing the two teams, G2 Esports field much better players across all positions, have better performance stats, and play much more cohesively. Stat-wise, G2 Esports are ranked first in the league across every metric besides gold difference at 10 minutes (1030), whereas MAD average out at about third-fourth best stats across most stats.
And then there's the eye test, which proves that G2 Esports play better League than MAD Lions. They aren't as inconsistent and have a much stabler approach to their games – in contrast with MAD Lions, who often get a bit reckless once ahead, which has cost them wins this season.
Betting on clean sweep wins in the current meta is a bit scary due to how strong blue side is; however, even with that handicap, it's hard to doubt G2 Esports and their chances to walk away from the series unharmed.