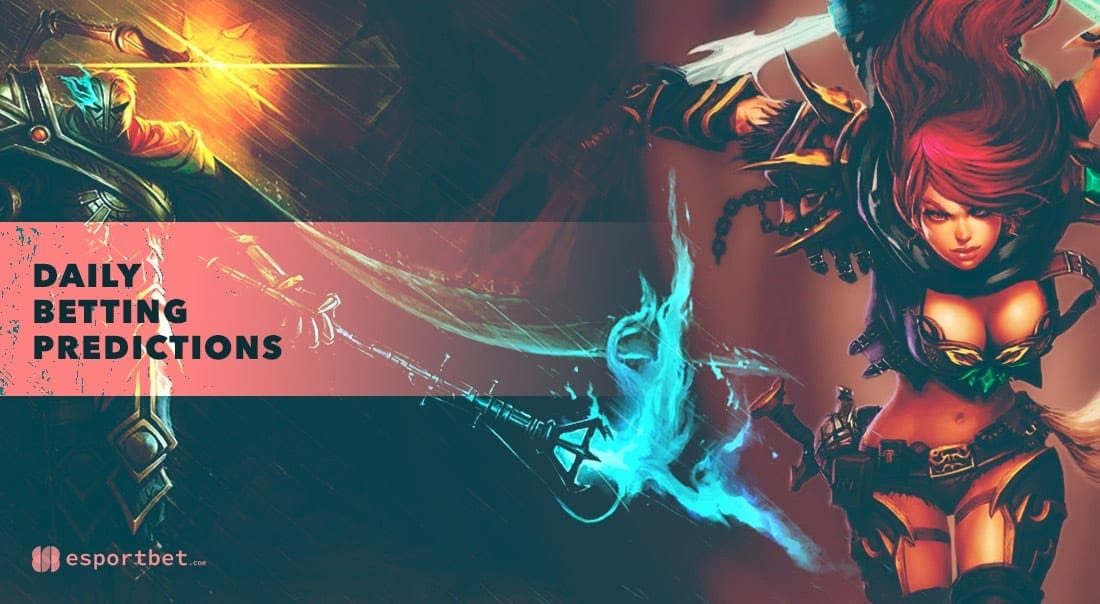 by in
Esportbet brings you free League of Legends betting tips for the opening round of the 2021 LoL European Championship (LEC) Summer. Here are our best bets for three LEC 2021 Summer games scheduled to be played on Friday, June 11.
---
G2 ESPORTS vs MAD LIONS LoL BETTING & MATCH DETAILS

LoL Betting Odds:
G2 -106.38 at BetOnline | MAD -126.58 at BetOnline
When:
June 11, 2021 at 18:00 CEST
Watch Live:
Lolesports, Twitch

MAD Lions dethroned G2 Esports as the best European LoL team in April, becoming the first team outside of Fnatic and G2 to win the LEC title since Alliance in 2014. While it wouldn't be fair to undervalue MAD Lions' success, you can't deny that G2 severely underperformed.
The big question ahead of the final split of the season is whether the eight-time champions will get back on track, or are we in for another two months of G2 scrambling around, trying to get a grasp of the meta. You can't really know what will happen, but what we can be sure of is that this is likely the only time of the season that you will see G2 priced as an underdog.
The betting odds seem to be exaggerated based on last split's events when everything fell into place for MAD Lions to hoist the trophy. They will likely remain competitive, but we don't expect another miracle run from the 2021 Mid-Season Invitational semi-finalists.
---
ASTRALIS vs SK GAMING LoL BETTING & MATCH DETAILS

LoL Betting Odds:
Astralis -138.89 at BetOnline | SK +105 at BetOnline
When:
June 11, 2021 at 19:00 CEST
Watch Live:
Lolesports, Twitch

Betting on the outsiders early into the split is usually the optimal approach, as teams are still stumbling as they try to get back into the competitive rhythm. That said, we won't be betting on SK here or anytime soon.
The offseason went as bad as it could have gone for SK Gaming, who have not only failed to acquire any big signings but somehow also managed to downgrade their roster. After the benching of Kristian "TynX" Østergaard Hansen in May, SK failed to find a suitable replacement and instead selected their support Erik "Treatz" Wessé as the team's new jungler.
Filling in the void left behind by Treatz in the bottom lane is SK Gaming's former coach Jesse "Jesiz" Le, who hasn't played in competitive LoL in over three years. To make matters worse, Treatz was SK Gaming's key player last split and is now forced to play a role he has zero experience in.
Astralis are not exactly LEC title contenders, but they at least have a functional team.
---
MISFITS vs FNATIC LoL BETTING & MATCH DETAILS

LoL Betting Odds:
Misfits +106 at BetOnline | Fnatic -140.85 at BetOnline
When:
June 11, 2021 at 22:00 CEST
Watch Live:
Lolesports, Twitch

Misfits finished last season in seventh, which isn't great, but they should look better heading into the LEC 2021 Summer. The Bunnies have enough talent to be competitive, the only big question is whether they have managed to improve their synergy during the offseason.
Fnatic moved their star top laner Gabriël "Bwipo" Rau to the jungle and replaced him with a rookie Adam "Adam" Maanane. We don't know how well will Bwipo fare in the new role, nor can we predict how Adam will do against Europe's elite top laners, which makes them a massive enigma heading into the LEC Summer.
Fnatic comes off as a side with very high highs and very low lows – essentially an even more unpredictable version from the LEC Spring. That alone makes Misfits a good value bet at the offered price.