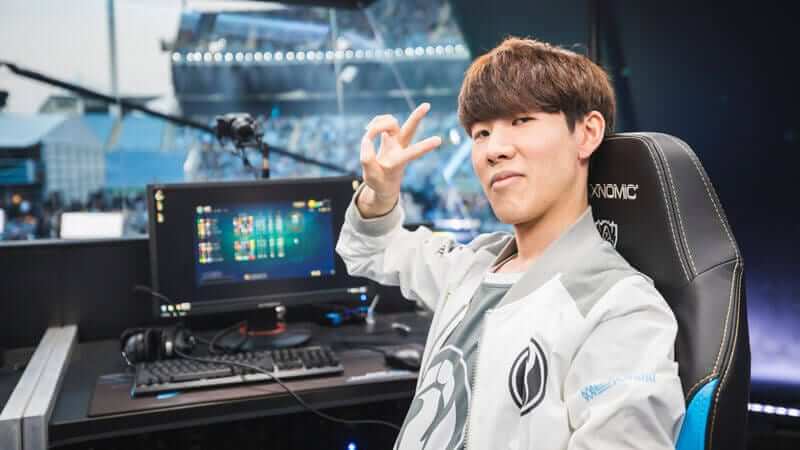 by in
On Thursday, League of Legend world champion Kang "TheShy" Seung-lok was permanently banned while he was streaming his game on the Korean server.
According to reports, this incident happened just after he had lost a ranked match. He entered the lobby afterwards, and just immediately he saw a notification that said his account had been suspended. He was confused and repeatedly attempted to reconnect, but to no avail.
"TheShy got perma banned from the Korean Server while streaming & trying to figure out what happened," a streamer tweeted.
It has been speculated that this suspension is the result of a new procedure that Riot Games Korea announced for accounts rented to foreign pro players.
"Regarding the practice environment…Improving the problem of declining the solo rank environment," Riot Games Korea stated in a press release. The issuance of an overseas rental account will be suspended."
The developer stated that this measure is a means of developing best practices and building a safer gaming environment for players. They continued by saying that foreign professional players who utilize rented accounts with Korean servers end up using them for different purposes. Riot Games Korea also wrote that more accounts will be suspended subsequently.
"For players registered with overseas professional team rosters, they have exceptionally rented rental accounts for Korean servers, but some rental accounts have been suspended due to the occurrence of different uses. Most of the rental accounts have been recovered as of December 1, and the remaining rental accounts will also be recovered no later than the first quarter of this year," said the developer.
The press release also revealed that they will make provisions for rental accounts for players who come to the boot camp in Korea; however, this will only be for that stipulated time.
"However, if you come to Korea for a boot camp, we plan to support the rental account for the same period as other regions and existing policies," the press release read.
League of Legend Championship Korea Secretary-General Lee Jung-hoon said that the League of Legend community should expect more changes subsequently as they are hell-bent on improving the ecosystem of the game.
"After the end of the entire 2022 LCK season, we have received feedback from 10 teams and applied the parts that can be improved in a short period of time. We will periodically gather opinions and have an environment where the squad can perform at their best."
However, TheShy's indefinite suspension did not stop him from going back to the Korean solo queue. On Friday, he launched a new broadcast and played using a different user with an unknown identity.
TheShy is currently a Weibo Gaming top-lane player, and like every other player waiting for the League of Legends pro season, he is invested in streaming his solo queue games. The South Korean prodigy is not just a mediocre player, as he has a long list of awards under his sleeves. Starting with his most phenomenal moments in the esports scene is entering the finals of the World Championship with Invictus Gaming in 2018 and winning the championship event, taking home the $2,418.750 prize money.
The top laner was also named best top laner at the LPL 2018 Awards as well as the 2019 Awards. In the same year, the player went home with the playoffs' Most Valuable Player Award, making him an iconic player amongst his peers.