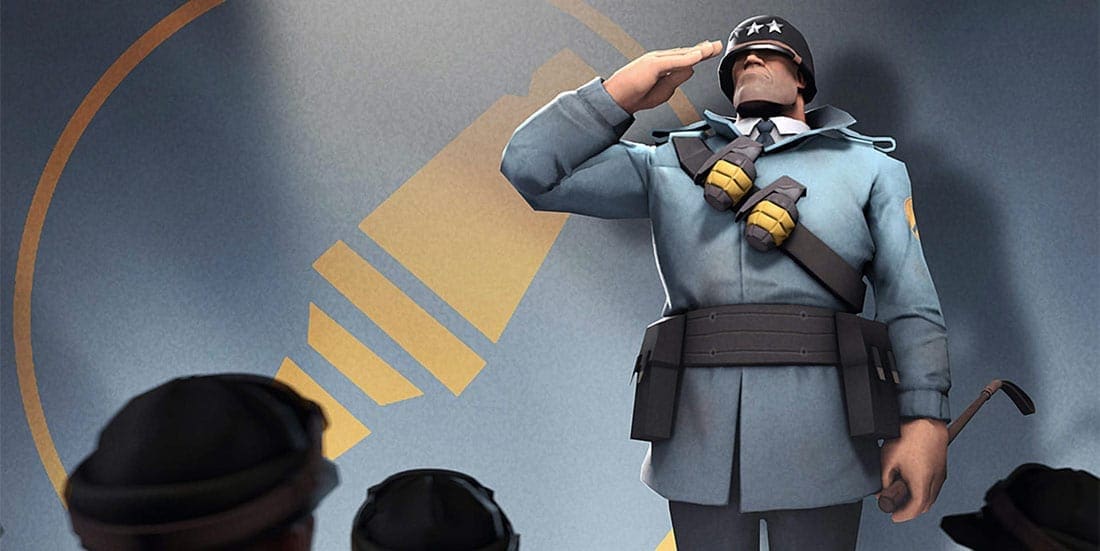 by in
Valve have paid tribute to the late Rick May by adding a series of special statues to the latest update of Team Fortress 2.
May provided the voice acting for a number of well-known video game characters, including Genghis Khan in Age of Empires II, Dr. M in Sly 3: Honor Among Thieves, and Peppy Hare in Star Fox 64. He passed away on Monday, April 13 at the age of 79 after contracting COVID-19 during rehabilitation from a stroke he suffered in February.
For some, May will be forever known for his iconic voice lines in various titles for PC, Nintendo 64 and the older PlayStation models. For the current generation of gamers, however, he is best recognised as the voice behind the Soldier in Team Fortress 2.
On Friday, Valve decided to pay their respects to May with a small yet significant inclusion to the latest patch for TF2. Soldier statues were added to all official maps – most notably Hightower and Doublecross, where the character shone brightest with his rocket jump that allowed him to taunt his opponents while he flew over the map.
SEE ALSO: THE INTERNATIONAL 10 POSTPONED UNTIL 2021
The bronze statues see the Soldier saluting on a marble pedestal with a plaque that reads, "Rick May 1940-2020 – That was a hell of a campaign, son!" When a player approaches one of the statues, it sounds off one of the character's iconic lines from the game.
Many players decided to pay their own respects to May by choosing to play as Soldier and holding ceasefire as the match began. Others used Source Filmmaker to create their own short films dedicated to the late voice actor.
As part of the update, TF2 players are also greeted by the Soldier saluting on the game's home screen of the game, accompanied by a rendition of 'Taps' – the famous bugle tune used during flag ceremonies and military funerals by the United States Armed Forces.
The homage will last for the entirety of May, which suggests this might become an annual tribute.