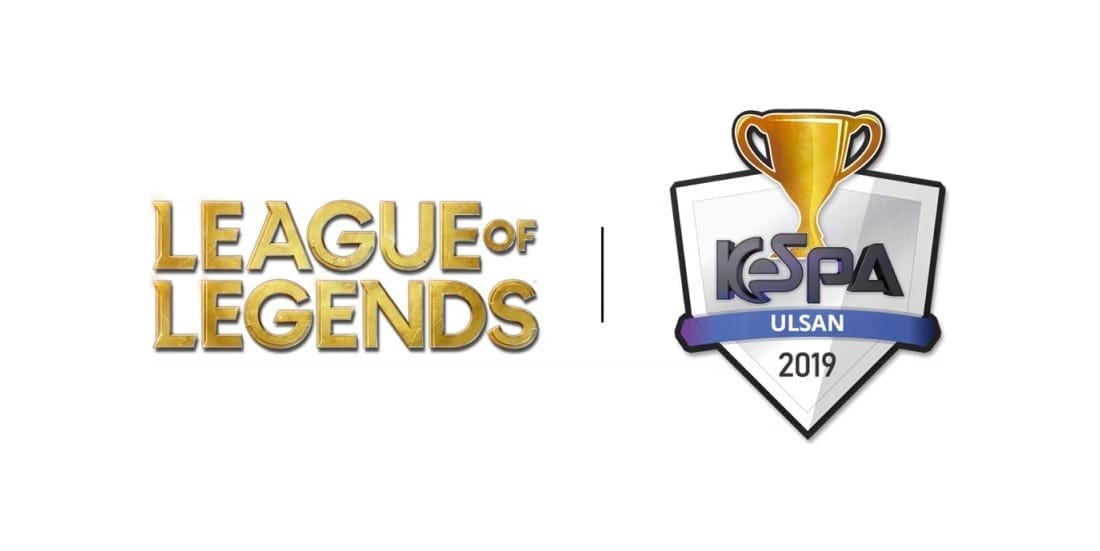 by in
SANDBOX Gaming versus T1 KeSPA Cup 2019 betting odds and predictions
KeSPA Cup 2019 semi-finals are set to kick off this Friday 3rd January 2020 in Korean eSports with an exciting bout between two old enemies T1 and SANDBOX Gaming. Esportbet.com take a look at the League Of Legends (LOL) betting preview, where we will look over the teams, and provide our predictions alongside betting odds from top esports betting sites.
SANDBOX Gaming vs T1 Betting Preview
KeSPA Cup Betting: SANDBOX Gaming +142 | T1 -192.31
Where: Korea
When: Friday 3rd January 2020 17:00 KST
Watch Live: Youtube
SANDBOX Gaming ($2.38) are entering KeSPA Cup semi-finals following a commanding quarter-finals performance, where they showcased the strength of their new roster by sweeping the weakened Griffin out of the competition. Looking at SANDBOX's new line-up for 2020 season, there are many reasons to be optimistic about their chances to have a successful season and contest the top spots in the LCK.
Yoo "Sally" Eui-joon put together a very interesting roster, by keeping ahold of their star top laner Park "Summit" Woo-tae and jungler Kim "OnFleek" Jang-gyeom, while adding quite a few changes elsewhere. One of the most interesting additions to the team is former Brion Blade mid-laner Yoo "FATE" Su-hyeok, who has shown immense talent and is expected to eventually take over as the starting mid-laner in the team.
In the bottom lane, SANDBOX signed support Kang "GorillA" Beom-hyun and two ADCs Moon "Route" Geom-su and Han "Leo" Gyeo-re. While many expected Route to play the starting ADC for the team, it was former T1 member Leo who played alongside GorillA in SANDBOX's clash with Griffin.
As we see it, the GorillA-Leo tandem will need some time to get in sync, but if their performance last Monday is anything to go by, there is potential for them to become one of the best in the league. Besides the arrival of new players, SANDBOX also signed a new coaching staff Shin "Coco" Jin-yeong, former Starcraft pro Jung "FanTaSy" Myung Hoon and former DAMWON Gaming coach Song "Morning" Chang-geun which should bring a breath of fresh air to the team.
After rebranding from SKT T1 to T1 ($1.54) and adding a handful of fresh talent, Lee "Faker" Sang-hyeok and his squad are set to cause destruction in 2020 season and take another swing at claiming World Championship title later this year. During the off-season, T1 lost some key players in Kim "Clid" Tae-min, who left for Gen.G and Kim "Khan" Dong-ha who opted to join the reigning world champions FunPlus Phoenix over in LPL. Despite the departure of two stars, there is no reason for concern, as T1 managed to keep ahold of their bottom lane tandem Park "Teddy" Jin-seong and Lee "Effort" Sang-ho as well as their superstar Faker, which should keep them among the top LCK teams.
On the other side, T1 signed a promising 20-year-old jungler Moon "Cuzz" Woo-chan, who will have huge shoes to fill, however, considering he had an exceptional season with Kingzone DragonX (now DragonX) last year, the loss of Clid might not be as detrimental for T1 as initially expected. That leaves us with the top lane, where T1 will have to replace Khan with either Kim "Canna" Chang-dong or the former Gen.G top laner Kim "Roach" Kang-hui.
In their quarter-finals clash with Gen.G, T1 opted to field Canna instead of Roach, which might suggest Canna will be their preferred top laner this season or maybe the decision to not field Roach came due to T1 playing against his former team.
Either way, T1's top lane will be their Achilles' heel as there are only a few LoL players in the world who are capable of replacing Khan and neither Canna nor Roach are one of those players just yet.
Alongside the roster changes, T1 also lost their head coach of seven years Kim "kkOma" Jeong-gyun, who left for ViCi Gaming and got replaced by former Invictus Gaming and DAMWON Gaming head coach Kim "Kim" Jeong-soo, who in all fairness is a great addition to the team and should play a crucial role in Canna's and Cuzz's development.
T1 look set to make waves in 2020 season, however, a lot will come down to the development of their younger players and Faker's contribution to the team. Fast development of the team will be crucial for their success and winning KeSpa Cup will help them get some much-needed confidence ahead of 2020 LCK Spring Split.
Looking at the teams and their new rosters side-by-side, T1 look to be stronger, in all positions, except at the top lane, where Canna or Roach will have to go face-to-face with Summit. For that reason, we believe SANDBOX are capable of causing some difficulties for T1 and should be more than capable of pushing the three-time world champions to their limits, which is why we will predict SANDBOX to win at least one map.
SANDBOX Gaming vs T1 Betting Picks & Predictions
Prediction: SANDBOX Gaming +1.5 maps -149.25 at BetOnline