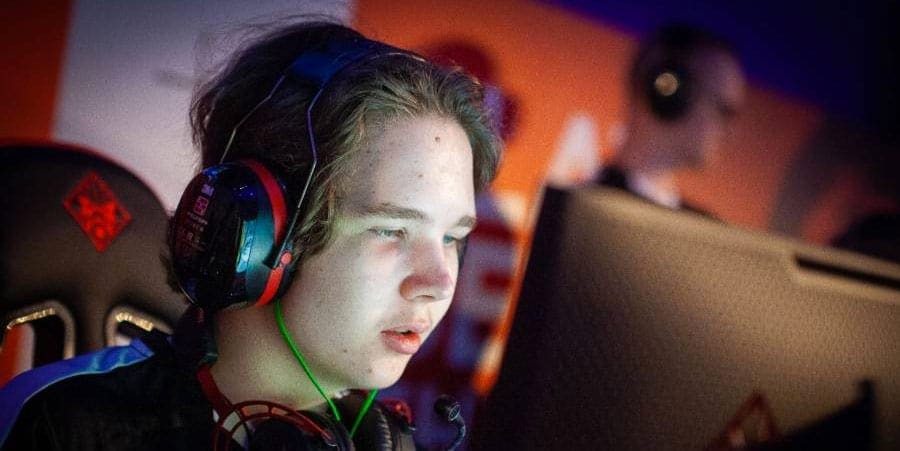 by in
ENCE have decided to expand their CS:GO esports lineup to six players with the signing of Elias "Jamppi" Olkkonen, whose arrival was confirmed on Tuesday.
The Finnish AWPer has signed a two-year contract with ENCE, where he joins Aleksi "allu" Jalli, Jere "sergej" Salo, Jani "Aerial" Jussila, Sami "xseveN" Laasanen and Miikka "suNny" Kemppi. SunNy was recently announced as the team's new in-game leader instead of allu, who had been calling shots since Aleksi "Aleksib" Virolainen left the team.
Jamppi began competing in the professional CS:GO scene in 2017, but it was not until April 2018 that he signed his first professional contract with SuperJymy, now SJ Gaming. His tenure there lasted until December 2019, when the Finnish esports organisation announced Jamppi had been benched in favour of Toni "STOVVE" Liukkonen.
During his stint at SJ Gaming, Jamppi averaged an impressive 1.19 rating and played a pivotal role in his team's success throughout 2019. The youngster was also recognised as one of the most promising European talents of the year and almost landed a contract with OG, but that move never eventuated due to a VAC ban on one of his Steam accounts.
Last month, Jamppi filed a lawsuit against Valve in which he claimed he had sold the banned Steam account to a friend. No updates on the lawsuit have been unveiled to the public as yet, but Valve's non-nonsense policy on VAC bans suggests there is little hope of the decision being overturned.
ENCE believe Jamppi's lifetime ban is "far too steep" and have committed to clearing his name. The Finnish esports organisation have also called on the Counter-Strike Professional Player's Association (CSSPA) to take his case seriously.
"It has been a rocky road in the past few months, which has caused issues with the players mentally and affected their performance," said Niklas Ojalainen, General Manager of ENCE.
"We as an organisation have to make steps towards further professionalising the environment in a multitude of ways. Our results have been very disappointing, so changes needed to happen.
"Signing Elias to the team was an opportunity we couldn't pass on and he deserves the chance to showcase his talent to the world."