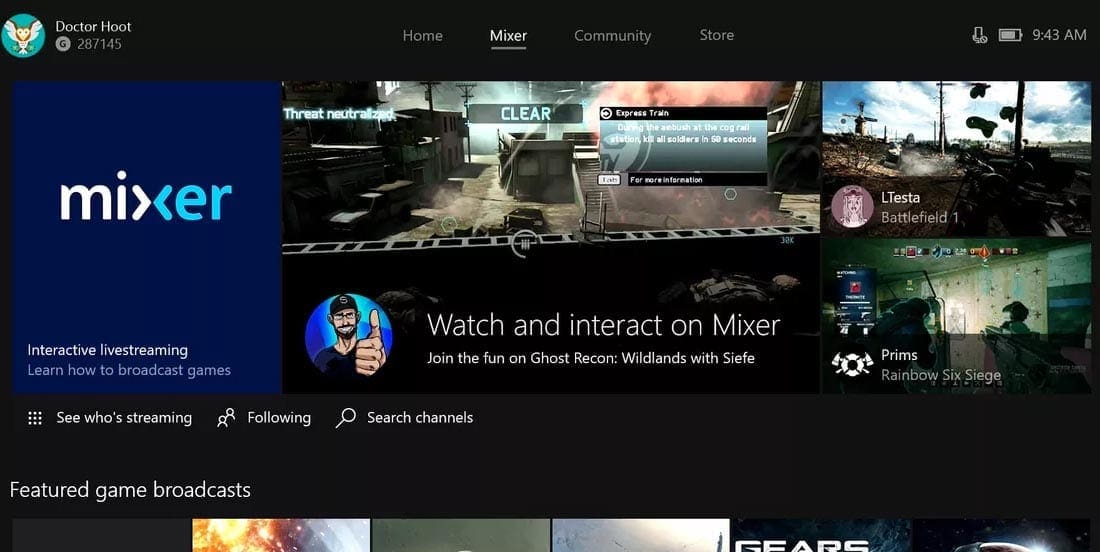 by in
In 2011, a little website called Twitch went live and changed online gaming forever.
What started as a small project soon became a global giant with more than 500,000 viewers every day. Careers have started and ended on the Twitch servers, which host video game streams, live esports and unique user content from all over the world.
Other services have tried to compete with Twitch, but all have failed – that is, until Microsoft decided to put its resources to good use.
Mixer has developed a cult following since its 2016 launch. To survive, it has had to succeed where Twitch was failing. There are three strong points that make Mixer stand out: the community, the terms and conditions, and the opportunities for new streamers.
No toxic teens
It is a known fact that the Twitch community is toxic. While streamers often establish rules about the words that can and cannot be used, such measures are almost impossible to enforce when over 50,000 people are typing at once.
Twitch's viewers can be divided into two distinct categories: audience under 16 and audience over 17. The younger sort tend to be more toxic and use their parent's money to make donations, while older viewers are far better behaved on the whole.
Mixer doesn't have this issue. The average viewer is on the platform to enjoy the gameplay and support the talent. As a result, the Mixer community is more mature and responsible with the feedback they give to the streamers.
Better terms and conditions
Twitch had issues regarding the behavior of streamers in the past. The platform was once littered with offensive and overtly sexual content, while the toxic social environment has spawned many turns of phrase that hold sexist, misogynistic, or otherwise negative connotations (such as 'eGirl').
To combat this, Twitch changed the rules of conduct for streamers. The result was a vaguely worded document that neither fans nor streamers understood. Twitch staff proceeded to hand out bans almost at random, meaning users would lose their channels for months without any clear explanation as to why.
Mixer users will not experience the same situation. The rules of conduct are clear and cover all the basics. Users are encouraged to point out anything missing from the rules, while bans and other punishments will happen only if the streamer is found to be at fault.
A fair go for new streamers
Whenever you enter a section on Twitch, you see the streamers with the most users. Those without a large audience are at the bottom, so no one can find them.
Mixer has introduced the HypeZone – a new system that rewards consistent streamers. For example, any Fortnite: Battle Royale streamer can be featured on the Fortnite HypeZone channel if they produce good content on a regular basis.
HypeZone channels run 24/7 and switch from one streamer to another so everyone gets the same opportunities. It is a great way to be discovered by the 500+ viewers that tune in.