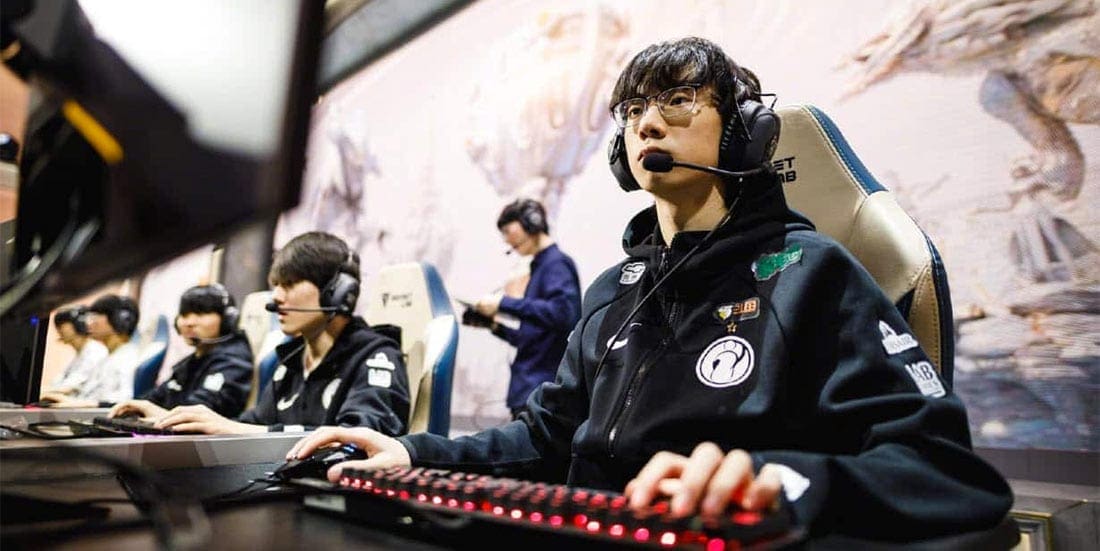 by in
After four gruelling maps in their quarter-final clash with Griffin, it was Invictus Gaming who emerged as the first team to reach the 2019 League of Legends World Championship semi-finals.
Heading into the match, the scale was in favour of Griffin, who were seen by many as one of the main favourites to lift the Summoner's Cup. However, as we have come to realise, Invictus Gaming's true strength remained hidden until it mattered.
The defending world champions entered game one with a draft that made it obvious this quarter-final fixture is going to be special. In an attempt to counter the widely popular Yummi-Garen pick, IG put Yu "JackeyLove" Wen-Bo on Kog'Maw, which was the tournament's first appearance of the champion.
While JackeyLove failed to impress with his performance, mostly due to being caught out of position one too many times, the Chinese ADC had his moment of greatness. Most notable of which happened in the 31st minute when he secured a quadra-kill, which helped his team grab the Baron buff and end the game in just under 44 minutes.
Game two started in favour of Griffin, or more precisely in favour of Park "Viper" Do-hyeon, who racked up four kills to get a massive lead, however, that came at a cost of everyone else on his team being weaker.
While it was Griffin, who held onto a lead for most of the match, IG produced an incredible comeback in 26th minute, when they took out Griffin, secured the Baron and suddenly found themselves on a match point.
Entering game three Griffin were determined to not let their opportunity to reach the finals slide, by making feathers fly, quite literally, seeing how it was Viper on Xayah, who made IG suffer.
By the 30-minute mark, Griffin already held onto 5k gold lead but decided they are not finished yet. A fight in the mid lane worked perfectly in favour of the Koreans, who saw their ADC secure a flashy pentakill, making their fans believe that the series are not over yet.
In the end, however, Griffin only delayed the inevitable. TheShy was once again put on Kayle against struggling Choi "Sword" Sung-won on Jayce, which even from the start made the fixture look like a lost cause for Griffin.
In the last match, Griffin took a huge gamble with Karthus jungle, to make their late-game stronger, but the gamble did not pay off, as Lee "Tarzan" Seung-yong failed to match up the map presence of Gao "Ning" Zhen-Ning's Gragas.
IG gained a massive 3,000 gold lead only 14 minutes in, with most of the gold in the pocket of TheShy, who once more decimated Griffin's top lane.
The deciding team fight took place at the 20-minute mark, which was won by IG and they did not hesitate to close out the fourth and final match of the series in just under 26 minutes, to secure a spot in the semi-finals, where they will face off with their compatriots FunPlus Phoenix.
MORE LEAGUE OF LEGENDS NEWS