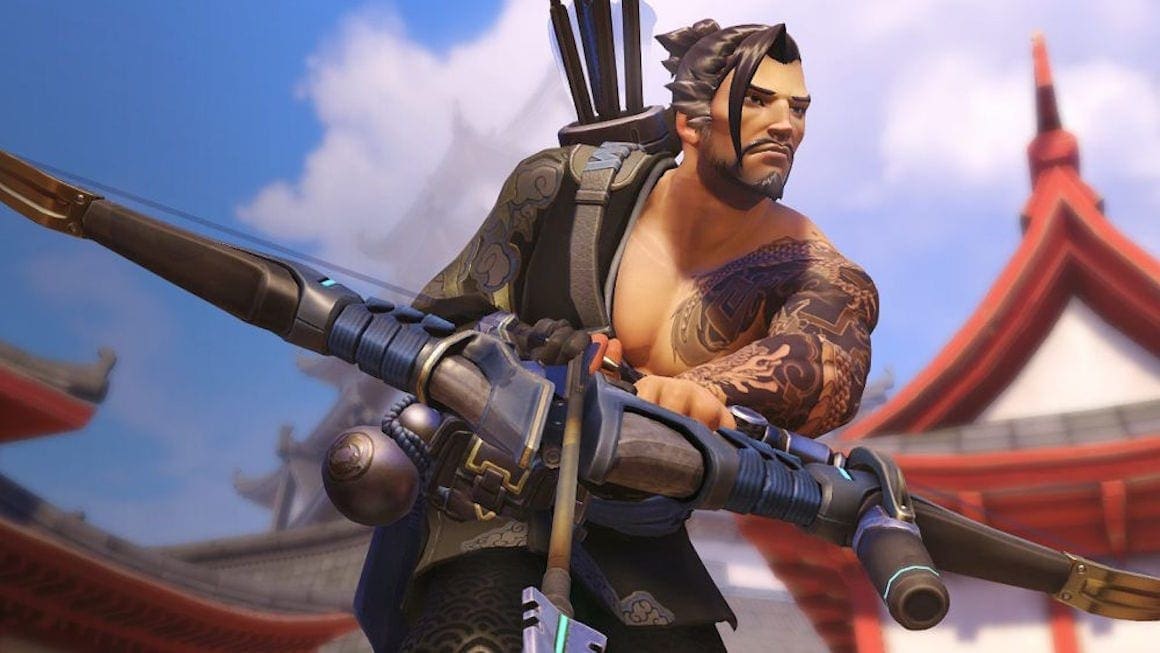 by in
On April 19, the new and improved Hanzo made an appearance on the Overwatch PTR. This rework is the most anticipated in the game's history. That is no exaggeration – Hanzo main players have been trying to get it done for years.
Hanzo is a sniper who shoots arrows from a long distance. Before the rework he could one-shot any opponent, but mobility issues and other factors made him a difficult character to master.
The rework introduces two new abilities for Hanzo:
Hanzo can shoot up to six Storm Arrows at maximum power, but with reduced damage. Scatter Arrows were removed from Hanzo's skill set to give space to Storm Arrows.
Lunge is the second new ability. When in midair, Hanzo can now leap horizontally. Mobility was one of the struggles for this character and Lunge is the solution.
Two of Hanzo's previous abilities remain, but with some small changes:
The speed of the Storm Bow has increased from 85 to 100.
Sonic Arrow's cooldown has gone from 20 to 12 seconds, the duration is down from 10 to six seconds, and the radius for Sonic Arrow has shortened from 10 metres to seven.
The rework makes Hanzo's attack damage lower, but it compensates with better mobility. This is not Hanzo's final form, there could be changes based on the feedback given by the users.
TO LEARN MORE ABOUT BETTING ON OVERWATCH: HOW TO BET ON OVERWATCH
TO SEE OUR MOST RECENT FREE BETTING PREDICTIONS: PREDICTION HUB