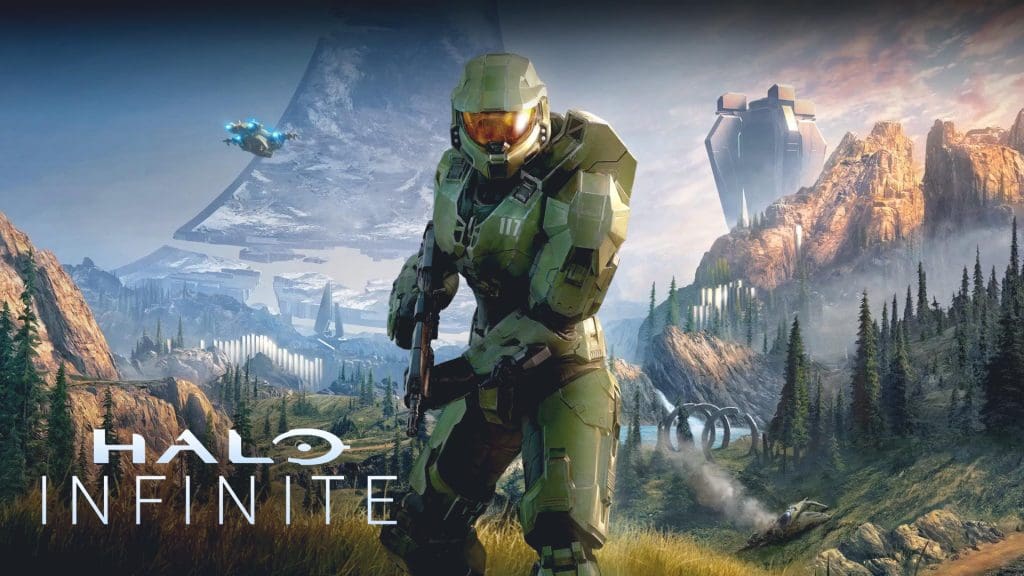 Halo Infinite is set to be one of the biggest console and PC releases of 2021. While an official release date is yet to be finalised, there has been plenty of information emerge about the 333 Industries title. We take a look at what we know so far and speculate about the esports industry it could create, including whether Halo Infinite betting will available.
---
Major update about Halo Infinite due any day
While Halo Infinite will be missing 2020's The Game Awards, players can be certain that a high-level update is on its way, according to Brian Jarrard, the Community Director of 343 Industries. The director noted that 343 Industries' team is working overtime to oversee every facet of the game that will see it launching on various platforms, including Windows 10 PCs and Xbox Series X. Other platforms include Xbox Series S and Xbox One consoles.
343 Industries and Microsoft joined hands back in 2018 to reboot the legendary Halo Franchise. It is now two years down the line, and players are highly anticipating to see what the developers and publishers have for them. Remember, Microsoft already promised an unmatched intuitive gaming experience to Xbox Series X players, which included up to 4k resolution at 60FPS. In other words, this game immerses players into a next-generation gaming experience thanks to technological advancements in the industry.
Recommended!
---
Halo 6 Development
Halo Infinite's development started as early as 2015 when it was still referred to as Halo 6. The main developer of the game is 343 Industries. 343 also recently partnered with Certain Affinity and Skybox Labs to diversify their innovative ideas. The official publisher of the game is Xbox Game Studios. Halo Infinite's theme music is a collaboration of three composers, including Britain's Gareth Coker. Other composers are Joel Corelitz and Curtis Schweitzer.
---
Halo Infinite Changes Up to Become Open World
Unlike previous Halo franchise games, Halo Infinite will have a more open world, according to a recent demo that took players to explore several hours into the game. Master Chief can tackle various map objectives, but there is still an option for a linear story.
Besides the campaign, the map constitutes a large ring section with an opening where players can transverse and explore the area as much as possible. This assertion and feature translate to an "open Halo Infinite world", which is like a sense of rare freedom in first shooter games.
Players can decide to choose their gaming paths without necessarily having to follow the linear story. Nevertheless, players can still be pulled to some specific locations to ensure Halo Infinite's reputation for perfect stories isn't compromised.
It is necessary for the main character, Master Chief, to continue dominating heroism throughout the expedition. Remember, the story's core is to demonstrate how Master Chief will go to extreme extents just to save humanity. Other notable features include wildlife and a day/night cycle.
---
When Will Halo Infinite Be Released?
Halo Infinite will be released sometime in 2020, but we are yet to receive an official date from 343 Industries. However, fans had prepared to usher in the game on Xbox Series X sometime in the 2020 Holiday season.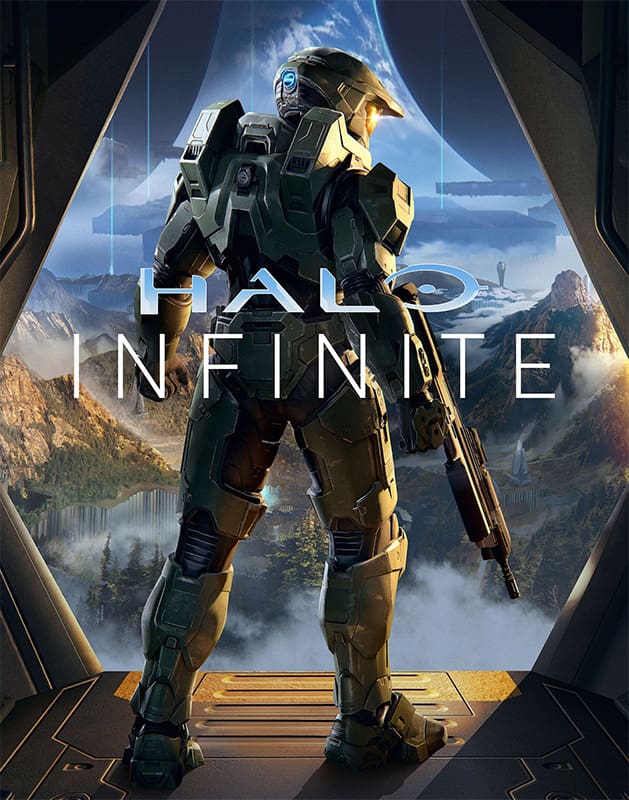 To their disappointment, 343 Industries released an announcement via their official Twitter account that the launch window period had been extended to 2021. 343 Industries' director noted that the delays were necessary to allow the developer to deliver a gaming experience that matches millennial generation players' vision.
Nevertheless, Xbox's Phil Spencer recently revealed in October that he had played Halo Infinite. Whether that's a joke or something serious, it is a good sign that the game is on its way. Could it be launched in 2021's first or second quarter? Well, let us hope and see. Everyone hopes that the graphics will now be better compared to what Microsoft had initially proposed. Remember, the proposed graphics elicited mixed reactions from thousands of fans, and Microsoft had to hold back and make some improvements.
---
Halo Infinite: Synopsis
Halo Infinite, originally Halo 6, is a first-person shooter game that will now feature an adventurous Master Chief's return, who is yet to save humanity. It is important to note that Halo Infinite's storyline will bring a sense of humanity as Master Chief will be more prevalent as the main character compared to his role in Halo 5: Guardians. According to the trailer released back in 2018, Halo Infinite will end 343 Industries' new trilogy.
The enemies of Master Chief are already confirmed, including The Banished. The Banished is a merciless mercenary group that draws back to Halo Wars 2. You should anticipate the plot's setting on a Halo ring that has suffered extreme damages under mysterious circumstances. Master Chief will likely feature his Halo 2 and Halo 3 MJOLNIR armor.
---
Halo Infinite's Cosmetics and Armor
The developers are doing quite a good job ensuring that the cosmetics and armor remain a surprise to the fans. However, we can still anticipate what to expect, given the ongoing Monster Energy drink promotion. With every single purchase, players can earn a green battle rifle skin. The particulars of this skin's features are scarce, but its color comes in handy for camouflaging. Will this be the best cosmetic to put on when running the open-world expedition in the ring?
New Weapons Available for Halo Infinite
When 343 Industries alluded that they're crafting a next generation gaming experience, they didn't just state it but also meant every word of their statement. This is evident in the latest weapons that will be available for Halo Infinite.
We managed to peek into a list, and the weapons include but aren't limited to the following:
VK78 Commando

If you're looking forward to attacking your enemies from afar and unleash severe damages, VK78 Commando sounds like your favorite toy in Halo Infinite. This weapon can go full auto and empty its 20 rounds even before you know it. However, there will still be another 60 rounds in reserve in case you need to reload. It will feature an adrenaline skin.


---

Ravager

The Ravager is a sophisticated weapon that will be prevalent among Master Chief's main enemies, The Banished. The ravager has multiple capabilities, including launching plasma in long-range and a blade at the forefront. The blade could be used as a sword for terminating enemies. However, it is important to note that the Ravager curves after launching plasma; hence wouldn't be an ideal assault weapon. For instance, continuous firing without waiting for its arcing will render the weapon useless unless it is vented.


---

CQS48 Bulldog

CQS48 Bulldog is a 12-gauge arsenal shotgun that will be replacing the classic shotguns in the previous Halo games. It leverages a ten-round rotating magazine whose speed is fast and reliable than that of M45 and M90 shotguns. However, it is important to note that players will have to retract the foregrip, push it forward, and rotate the drum after every shot fired in order to fire again. Nevertheless, the weapon should be your favorite if you are thrilled with a shotgun whose properties revolve around kinetic and spread.


---

Pulse Carbine

Just like the ravager, the Pulse Carbine will also be The Banished's weapon service. This is a deadly assault rifle with precise accuracy and a higher damage power as it comes with both plasma and burst properties. Plasma properties allow the rifle to detonate chemical explosives, while burst properties will allow players to fire repeatedly without the weapon recoiling.


---

Mangler

Lastly, players should also anticipate the Mangler, a service weapon with The Banished. The Mangler is one of the most powerful pistols with a higher damage power. Previously, it featured in the Halo: Shadows of Reach for the first time. This pistol has an eight-round ammo capacity, stored in the cylinder.


---
---
Halo Infinite Multiplayer
Halo franchise took to their official Twitter account to announce that Halo Infinite multiplayer will be available for free to any enthusiastic gamer. However, fanatics of battle royale mode will be in for a disappointment as 343 Industries recently confirmed that Halo Infinite would have nothing to do with the feature. Nevertheless, players should expect a four-player split-screen multiplayer on Xbox. Players should also anticipate Halo Reach's Spartan customization for a thrilling gaming experience.
The head of 343 Industries studio, Bonnie Ross, revealed that they are looking forward to developing a unique last-man-standing mode. They will also take a deviation from Battle Royale, which has been the trend for many first-shooter games. The team will likely settle for "Battle Rifle" even though Battle Royale's card shouldn't be off the table yet.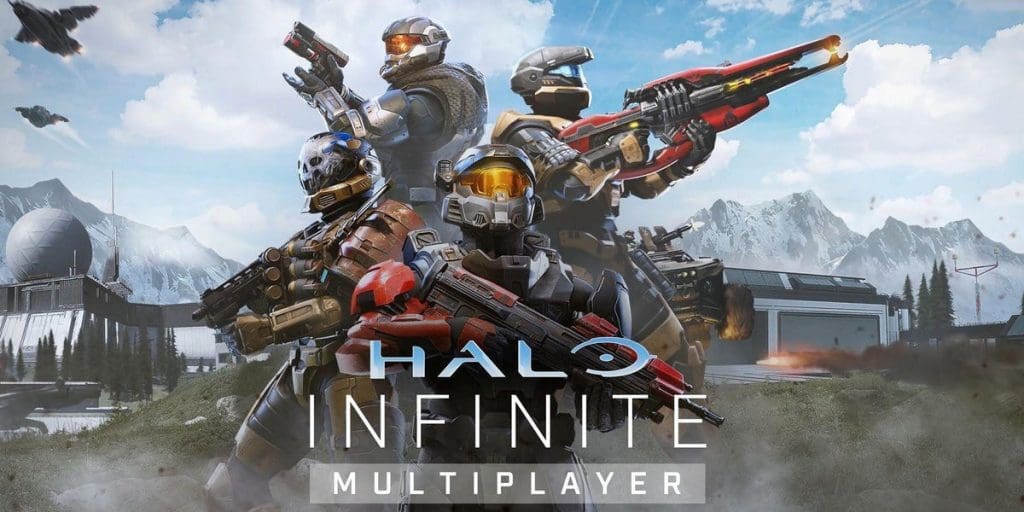 ---
Will Halo Infinite Be a Competitive Esport?
Halo Infinite is definitely headed to greatness, thanks to its tech features that make it accessible to literally everyone. You are looking at a game that will soon redefine competitive eSports as it will unlock the opportunity for nearly all players across the world to showcase their skills and potential. Remember, the multiplayer mode is already free. Moreover, players don't necessarily need consoles to play. An updated PC; running on the latest Windows could still suffice to give a thrilling gaming experience.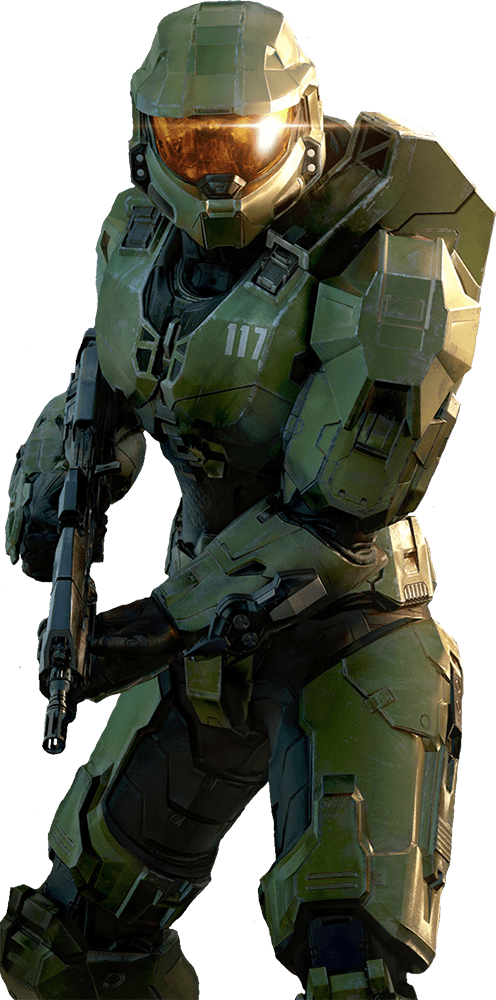 Generally, eSports games are increasingly becoming popular across the mainstream. It is just a matter of time, and online betting sites will start exploring how they can diversify the markets of all games. Currently, the Fédération Internationale de Football Association (FIFA) eSports has the leading attention for sportsbooks. Most importantly, we expect the already established esports teams such as Dallas Fuel and DAMWON Gaming to start signing Halo Infinite roasters in the coming months, as the game grows in popularity.
However, it is important to note that Halo Infinite's "free world" map can pose challenges in tournaments, where teams and players will be at liberty to follow their paths. Well, such freedom is an avenue for exploits and gaming bugs. Nevertheless, let us wait and see what types of improvement 343 Industries will bring on board to ensure that players don't abuse the freedom during tournaments.

BEST ONLINE BOOKIES
---
What Are the Biggest Halo Esports Tournaments?
Halo games have featured in multiple tournaments, both at regional and international levels. Some of the notable tournaments that Halo organized in the recent years include the Halo World Championship Series, the Halo 5 pro series, the DreamHack Halo Series Anaheim, and Halo Championship Series Pro League Summer. The Halo World Championship Series is the most popular tournament, which takes place annually.
---
What Consoles Is Halo 2 Available On?
Halo 2 is part of the Halo franchise first-shooter game that was developed by Bungie in 2004 and published by Microsoft Game Studios. Halo 2 is available on the Xbox console and was recently upgraded on its anniversary to be accessible to PC gamers.
---
Halo Infinite's Studio Director Left the Project
It is unfortunate that Halo Infinite will be partly or entirely missing Chris Lee's work. The studio director decided to step away from the project after the July fans' backlash regarding the game's graphical performance and art style. Chris Lee is still an employee of Microsoft, but his position is now filled with Bungie's Joseph Staten. Staten is a veteran studio director who previously worked on various successful projects with Microsoft, including the first Halo games. His other notable project is Destiny.
It is crucial to note that Chris Lee's move isn't the first high profile walkout at 343 Industries. In 2019, Tim Longo relinquished his studio position as a creative director as Mary Olson joined the lead campaign as an executive producer. It didn't take long before Olson also walked away from her position. Could this be the reason why the release and launch window is still tentative? Well, maybe 343 industries is still doing some edits on Chris Lee's work, or they are far from completing the project by the first quarter of 2021.
---
Other Notable Features in Halo Infinite
As 343 Industries' Phil Spencer puts it, Halo Infinite will likely bring in advanced features of what has either been seen or not seen on previous Halo franchise games. For instance, here are two other notable features that we anticipate will be available:
Forge mode

Players can now make their multilayer battles in forge mode as the feature is already confirmed to be available in Halo Infinite. The forge mode feature is developed by Skybox Labs, the same brain behind Halo 5's forge mode and Xbox One X enhancements. Therefore, players should expect nothing less than what they experienced in previous games.

Microtransactions

Before he stepped away, Chris Lee confirmed that Halo Infinite would feature Microtransactions, only that the loot boxes won't be available. 343 Industries also recently posted a job listing for a director whose role and responsibilities would include overseeing the design and implementation of Microtransactions.

Evidently, players should now prepare for a next-generation warfare game, courtesy of Halo Infinite. From the foregoing information that we were able to gather, this game will blow the minds of many. Most importantly, PC gamers aren't left out of the show this time around.
---
Halo Infinite esports betting
Because Halo Infinite is yet to be released, we are unsure about whether the top esports betting sites will offer wagering on it. It will largely depend on whether a competitive esports industry shoots up around it.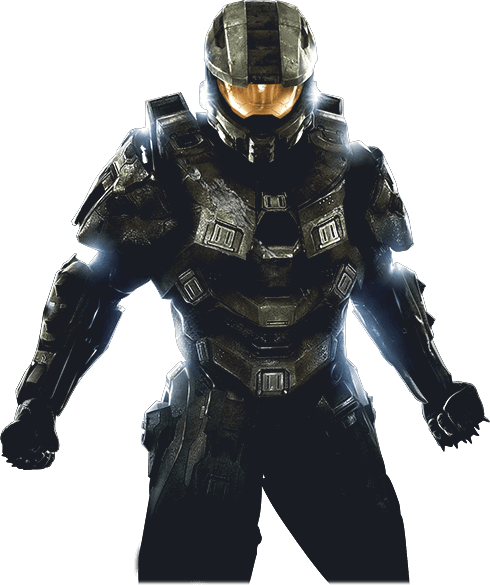 Halo Infinite wagering, if esports tournaments are played at a high level, is likely to be available at betting sites like bet365, Betway and even dedicated gaming sites like ArcaneBet and GG Bet.
Halo Infinite mobile betting will also be possible, with most Halo betting sites supporting smartphones and tablets. Many of them will even have downloadable betting apps available.
Halo Infinite sportsbooks will have multiple ways to fund your account, including popular methods like credit and debit cards (Visa bookies, Mastercard bookies), Web Wallets (PayPal betting sites, Neteller betting sites) and many, many more.
Recommended!
Bookmark our guide to Halo Infinite for the latest news, updates and the announcement about when it will be released.