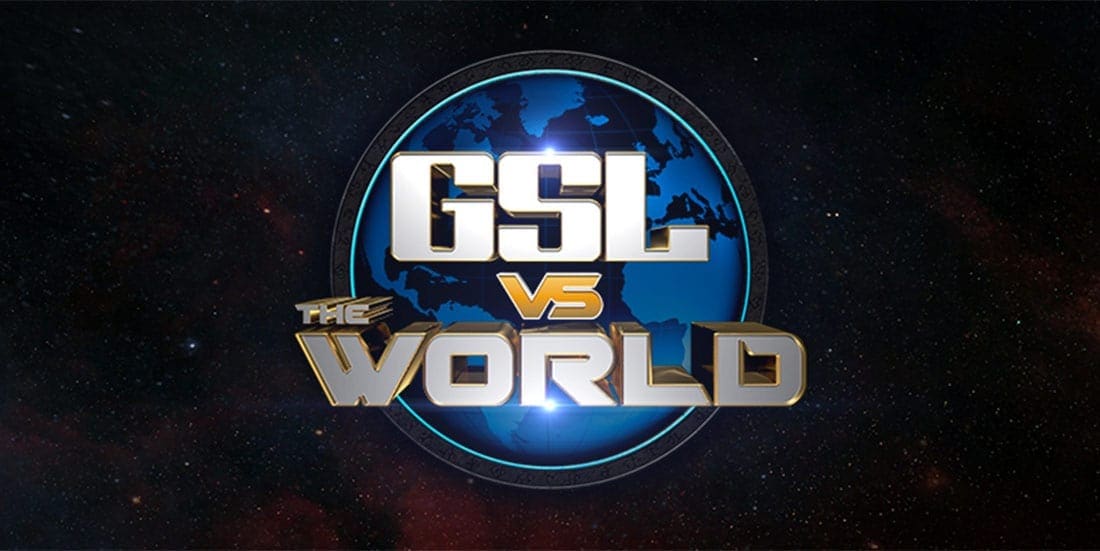 by in
The annual GSL vs the World tournament will return to our screens on Thursday, August 15, marking the second WCS Global Event of the year following IEM Season XIII – Katowice.
The 2019 edition will take place in Seoul, South Korea, once again showcasing eight top South Korean StarCraft II esports players and eight challengers from the rest of the world.
Just like the venue, the format for the 2019 GSL vs the World will remain the same, meaning a single-elimination system with best of five (Bo5) matches up until the grand final, which will see the top two players clash in a best of seven (Bo7) series.
What will change, however, is the map pool, which will feature: Acropolis LE, Cyber Forest LE, Kairos Junction LE, King's Cove LE, New Repugnancy LE, Thunderbird LE and Turbo Cruise '84 LE.
Additionally, the prize pool has dropped ₩5,000,000 (≃ US $12,000) compared to 2018 GSL vs the World, meaning ₩100,000,000 (≃ US $82,566) has been put on the table this year, with 30% reserved for the champion.
While almost $25,000 in prize money is no joke, the Korean team's main goal will be to reclaim the title that was taken from them last year by Finnish strategist and 2018 WCS Global Finals champion Joona "Serral" Sotala.
Dark vs Elazer
The 2019 GSL vs the World will kick off with a clash between South Korean and Polish Zerg players.
Park "Dark" Ryung Woo is entering the tournament with an impressive record this season, which includes winning 2019 Global StarCraft II League Season 2, a third-place finish in Season 1 and third at IEM Season XIII – Katowice.
Finishing in the top three in all three events earned Dark a leading spot in the WCS Standings with 8,075 points, 275 ahead of Kim "Classic" Doh Woo.
BetOnline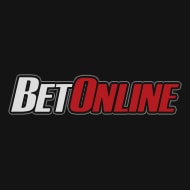 $5,000
50% matched deposit up to USD $5,000
read review
Bet Now
Bovada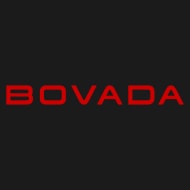 $250
Claim a 50% deposit bonus up to the value of USD $250
read review
Bet Now
Due to Dark's impressive performances throughout the season, he is considered a heavy favourite (-909.09) to win over Mikołaj "Elazer" Ogonowski (+558), who will have to be on top of his game to stand a chance of advancing to the quarter-finals.
The Polish strategist and former champion is, however, not to be underestimated due to the unique and exceptional builds he brings on the table.
His innovative approach to the game is widely respected in the StarCraft II community as many professional players look over his VODs to learn and explore new builds.
Priced at 6.58 to defeat Dark, Elazer is considered a huge underdog, nonetheless, he is still expected to cause some issues to the Korean strategist due with his unpredictable and unique playstyle.
Maru vs Stats
A heavily anticipated clash between two South Korean favourites will take place on Thursday, August 15, as the second-to-last fixture of the day.
Cho "Maru" Seong Ju (-149.25) earned his respect in the StarCraft community by becoming the youngest GSL player in history and winning his first televised event at the age of 13. He then built on his eminence by establishing himself as one of the best StarCraft II players South Korea has to offer.
Sitting fifth in the WCS standings, Maru earned himself a direct invitation to GSL vs the World and is expected to go deep into the tournament as one of the strongest South Korean players.
Kim "Stats" Dae Yeob (+120) is one of the most consistent and one of the best Protoss players in the world, on top of holding the unofficial title of Serral's biggest rival.
Last year the two met in the finals, where Stats narrowly lost after denying the odds to take Serral to seven games.
Following yet another defeat against Serral at BlizzCon, Stats will hope third time's a charm as he looks to tee up another clash with the Finnish strategist. Due to the format of GSL vs the World, however, that will only be possible in the finals.
Driven with the thirst for revenge, Stats is expected to showcase all his talents against his compatriot, who he defeated last year in the semi-finals (3-1) and is more than capable of defeating again.
Prediction: Stats to win – Best odds at BetOnline
Neeb vs. ShoWTimE
The last match of the first day will feature a cross-Atlantic clash between macro-game specialist Tobias "ShoWTimE" Sieber and 2017 Great Gamers Award winner Alex "Neeb" Sunderhaft.
ShoWTimE earned himself the nickname "die Mauer" (the Wall) due to his ability to create a seemingly impenetrable defence with Protoss that is capable of withstanding even the strongest attacks.
He started off the season slow but has managed to gain some momentum as the season has progressed and now sits at seventh place in the WCS Standings, over 2,000 points behind his next opponent.
Neeb is a player who needs no introduction. Currently occupying third place on the WCS Standings, he stands alongside Riccardo "Reynor" Romiti and Serral as part of the front-running trio who will qualify for the 2019 WCS Global Finals.
Despite a huge gap in WCS Standings between the two and better results overall for the North American strategist, Neeb is not expected to have an easy time against ShoWTimE and his incredible macro play.
Last time these two players met, Neeb came ahead 4-2, and while odds suggest he is once again a favourite (-129.87), Protoss vs Protoss was never Neeb's strong suit, which is why backing ShoWTimE (+106) to upstage his higher-ranked opponent is a bet worth considering.
Prediction: ShoWTimE to win – Best odds at BetOnline