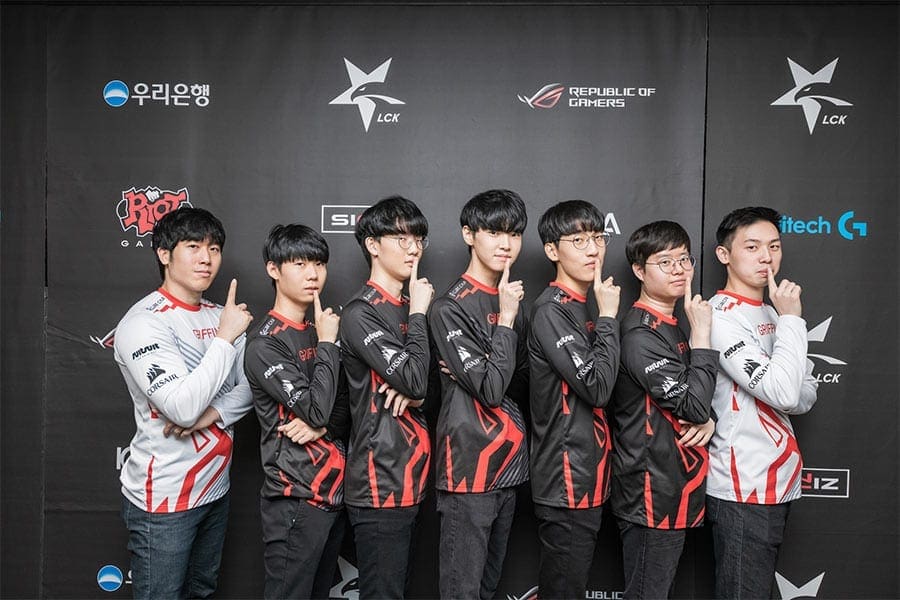 by in
On Monday, Griffin announced they had destroyed all existing contracts with their League of Legends esports players following the recent turmoil involving former coach Kim "cvMax" Dae-ho and former team director Cho Kyu-nam.
Still8, the team's parent company, confirmed all Griffin players would be offered revised contracts with fairer terms included and a series of controversial clauses removed.
At the same time, Still8 revealed they would allow players to decide between re-signing with Griffin or entering free agency in order to find a new home for the upcoming season.
The reason behind the decision was to remove the "unfair contracts players received, which left them vulnerable to abuse of authority and exertion of unfair power and rights".
In the same announcement, it was also unveiled Jeong "Chovy" Ji-hoon, Son "Lehends" Si-woo, and Choi "Doran" Hyeon-joon had decided to part ways with the team in search of new challenges elsewhere.
With that, Still8 will look to start fresh with Griffin – a team which has been under the spotlight for the last couple of months due to alleged mismanagement, abuse and poor relations between the players, coaches and other staff.
Griffin's fall from grace started in October, when it was alleged that former director Cho Kyu-nam had unlawfully loaned Seo "Kanavi" Jin-hyeok to JD Gaming without the approval of either the coach or Kanavi's legal guardians.
SEE ALSO: ESPORTS BETTING IN KOREA
The allegations started a full-blown investigation led by Riot Games, which not only confirmed the accusations but also unveiled Griffin players were victims of verbal and physical abuse from their former coach Kim Dae-ho.
The investigation ended on November 19, with Riot games infinitely suspending Cho and Kim from all Riot competitions as a result of the dispute. The so-called Griffin-Kanavi incident also saw Griffin fined KRW 100,000,000 (US $85,150) for breaking LCK rules.
Where that leaves the Griffin players is anyone's guess. They have proven to be some of the best LoL players in the world, meaning they will not have a hard time finding a new home if they decide to move on. With several LCK sides yet to finalise their rosters for 2020, there should be no shortage of offers.
One such team is SK Telecom T1, who released four members – Kang "Haru" Min-seung, Kim "Khan" Dong-ha, Kim "Clid" Tae-min, Cho "Mata" Se-hyeong and Kim "Crazy" Jae-hee – earlier this month in a bid to rebuild their team after a disappointing run at the 2019 LoL Worlds.