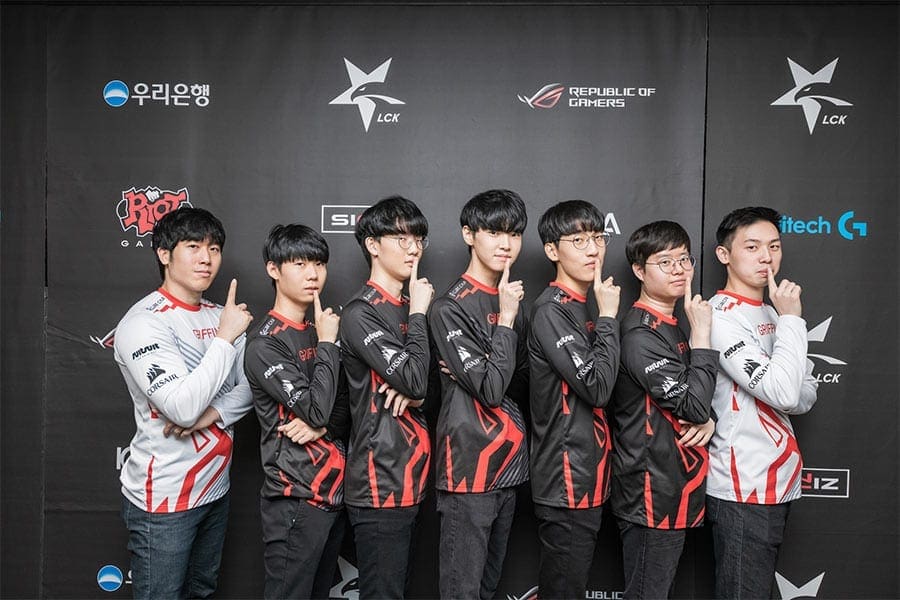 by in
Team Griffin, the runner-up from LCK and one of the finalists at the 2019 League of Legends World Championship, have found themselves under investigation by Riot Korea after rumours surfaced claiming the team management forced their players into signing unfair contracts.
Griffin have been the main talking point in LoL esports over the last month, and not due to their performances at Worlds, but rather the off-stage controversy that has been plaguing the team.
Before this week, Griffin made deadlines with their decision to fire coach Kim "cvMax" Dae-ho only a couple of weeks before Worlds took off. Now cvMax has found himself as one of the key figures in another controversy.
CvMax was to some degree responsible for the controversy surfacing after he came out on stream shortly after his resignation and criticised Griffin's management for their alleged misconduct. Joining the rant were other former members who came forward and shared their own experiences, including the former Griffin ADC Han "Force" Sang-woo.
The central focus of the story, however, is the ex-Griffin player Seo "Kanavi" Jin-hyeok, who was supposedly forced to sign an unfair contract with JD Gaming in May 2019.
The allegations suggest Kanavi was loaned out to JD Gaming without cvMax's approval by Griffin manager Cho Kyu-nam, who then went over cvMax's and Kanavi's head to finalise the trade.
CvMax released a statement on the matter, claiming that Griffin received US $1.3 million for the transfer deal, with no money going to either cvMax or Kanavi himself. Cho is also accused of forcing Kanavi to sign a contract with the lowest possible salary in order to increase the transfer fee Griffin would receive for him.
On their official website, Griffin confirmed they had launched an inquiry into the matter and had subsequently fired Cho.
"Through an internal investigation, for any wrong committed, we plan to invoke due responsibility to all responsible individuals involved including Director Cho Kyu-nam's dismissal," said Griffin CEO Seo "Shark" Kyung-jong.
"However, the players of Griffin have qualified to Worlds, the biggest stage for LoL professional gamers, and are completing their due schedule. Even if you feel extreme loss and frustration about the current situation, we sincerely ask you to wait for our response until the players complete their schedule and return safely."
MORE ESPORTS NEWS