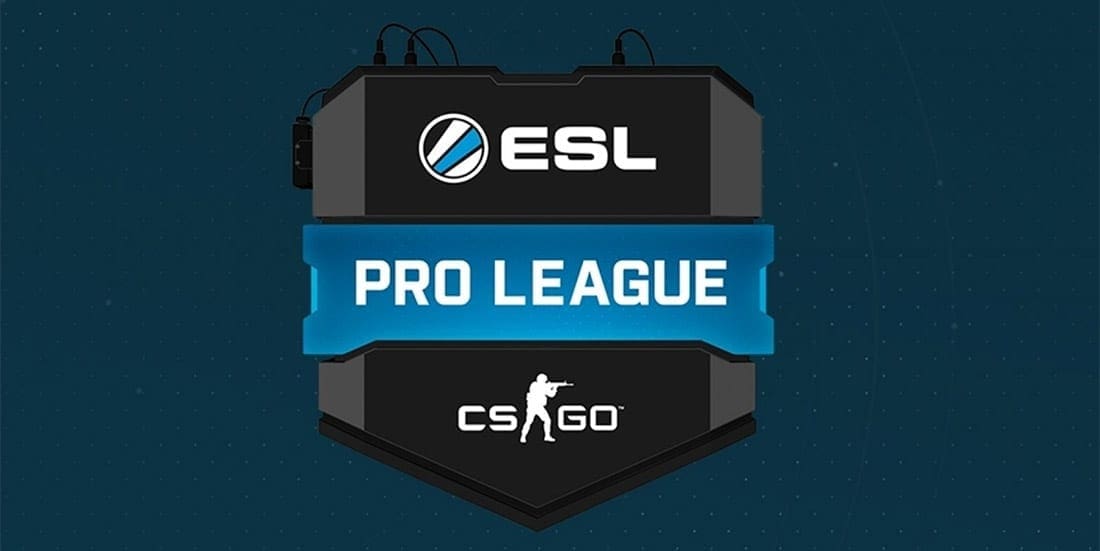 by in
GEN.G vs TRIUMPH CS:GO BETTING & MATCH DETAILS

CSGO Betting Odds:
Gen.G -370.37 at BetOnline | Triumph +258 at BetOnline
CSGO Betting Lines:
Gen.G -1.5 at -108.7 | Triumph +1.5 at -120.48
When:
September 3, 2020 at 12:00 PDT
Watch Live:
Twitch (https://www.twitch.tv/esl_csgo)
GEN.G vs TRIUMPH ESL ONE PRO LEAGUE SEASON 12 NORTH AMERICA BETTING PREVIEW
Gen.G and Triumph will meet for only the third time in history when they face off in the first week of ESL Pro League Season 12 North America this Thursday.
Like most top-tier teams that are participating in the ESL Pro League, Gen.G recently attended ESL One Cologne 2020 Online North America as their first tournament since the player break. Unfortunately for Damian "daps" Steele and company, they suffered an early elimination from the competition after losing to 100 Thieves (1-2) and FURIA (0-2).
Gen.G's performances at ESL One Cologne were rather uninspiring. While some of their maps were close – namely their 14-16 loss on Train against FURIA – they choked in crucial moments and dropped games they should have won.
Prior to the break, Gen.G took a swing at cs_summit 6 Online North America, where they made it to the grand finals but went down 0-3 to North America's top-ranked CS:GO team, Evil Geniuses.
Recommended!
Triumph made a rare venture into the spotlight at the start of August when their star player, Michael "Grim" Wince, signed for Team Liquid as a replacement for Nicholas "nitr0" Cannella. They also lost Rahul "curry" Nemani to Rugratz, but the roster was soon made whole again with Erik "penny" Penny and Kaleb "moose" Jayne joining Gabe "Spongey" Greiner, Paytyn "Junior" Johnson and IGL Alan "Shakezullah" Hardeman.
In some ways, Triumph's recent signings have delivered more questions than answers. Penny is still a relative unknown in the CS:GO esports scene, while moose has not achieved any notable results since his stint at eUnited in 2018.
At ESL One Cologne, Triumph were seeded in a tough group alongside Cloud9, Team Liquid and Evil Genuises. As expected, they failed to make it out alive, losing both of their fixtures against Evil Genuises (0-2) and Cloud9 (1-2).
While Triumph managed to steal one map off C9, even that minor success was quickly overshadowed by 4-16 and 9-16 losses on Overpass and Inferno respectively. They failed to break double digits in either of their two maps against EG, although that is to be expected when facing one of the best teams in the world.
It's worth mentioning that penny and moose held their own against Cloud9, as both came close to reaching a 1.00 rating.
GEN.G vs TRIUMPH ESL ONE PRO LEAGUE SEASON 12 NORTH AMERICA BETTING PREDICTIONS
Gen.G are priced as massive favourites for this match, and we don't have a problem with that. Even though both teams were poor at ESL One Cologne, there is no disputing that daps and co. are the stronger team in this matchup.
The gaping chasm in quality and experience between the two rosters is only made wider by the fact Triumph recently parted ways with their best player. Also, it's hard to imagine they can outsmart Gen.G on the more tactical maps.
These online fixtures often result in upsets, but we are confident Gen.G can sweep the Grim-less Triumph.