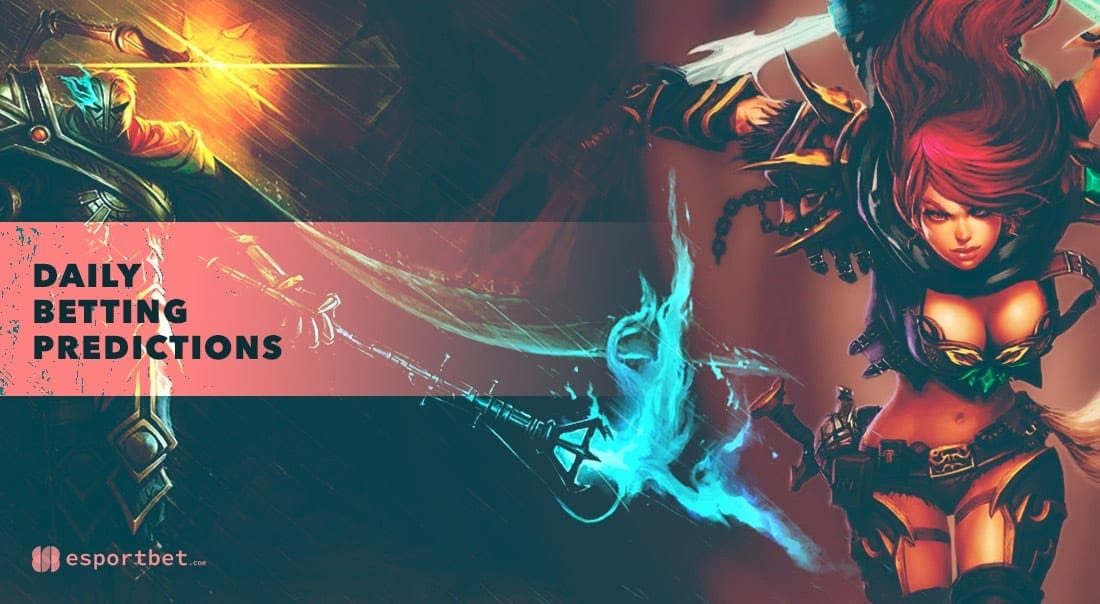 by in
ESB brings you free Counter-Strike: Global Offensive betting picks for a pair of BLAST Premier Spring Groups 2023 bouts on Friday, January 27, along with tips for the League of Legends Championship Series.
---
COMPLEXITY vs EVIL GENIUSES
BLAST Premier Spring Groups 2023 Play-In Stage kicks off on Friday, January 27, with a clash between two rival North American teams, Complexity and Evil Geniuses, who last met in April 2022. Complexity won that affair 2-1, but it's been nine months since, so we can't put too much weight on the result.
Complexity enter this match on the back of two 0-2 losses against FaZe Clan and Team Liquid in Group B, which isn't too worrying. However, Complexity have managed just 29 rounds over the two series, with 9-16 and 9-16 against FaZe and 2-16 and 12-16 against Team Liquid.
Evil Geniuses have enjoyed a bit more success in Group A, with a victory against Heroic (2-1) in the first round, but have since suffered two defeats against Team Vitality (11-16, 1-16) and Heroic (16-9, 2-16, 5-16) in the rematch.
Form-wise, you could argue that Evil Geniuses are in a better spot, but their win against Heroic was a fluke, and we can't feel too excited about EG winning just seven rounds across the final two maps.
This seems like a 50/50 match with no clear favourite, so we'll gladly take Complexity at plus money.
Prediction: Complexity to win
BIG vs TEAM LIQUID
BIG enter the Play-In Stage with two defeats against G2 Esports (0-2) and Ninjas in Pyjamas (0-2), which is hardly inspiring. But it's not like Team Liquid have shown much more over the last week. They lost their opening group stage series against OG (0-2), then defeated the wobbly Complexity (2-0), and suffered another defeat against OG (1-2) in the lower bracket final.
Seeing Liquid struggle is disappointing, considering how good they looked at the end of 2022. Still, surprising results were expected for the season's opening tournament.
Priced at just $1.38, Team Liquid are expected to demolish BIG, which makes sense if we consider how much they've achieved over the last couple of months. But from what we've seen from them this tournament, this might be a much closer series than what the latest CS:GO betting odds suggest.
Prediction: Over 2.5 maps
GOLDEN GUARDIANS vs CLOUD9
Golden Guardians are not one of the leading contenders for the LCS crown, but they're arguably the best of the bottom five teams. Their bottom side is questionable, mainly because ADC Trevor "Stixxay" Hayes hasn't had much success over the last years, but Golden Guardians may play around Kim "Gori" Tae-woo, who enters LCS with experience competing against tougher opponents in Asia.
Cloud9 are easily one of the strongest teams in the league, and even though we would rank Evil Geniuses and FlyQuest higher, C9 have the potential to impress, especially if Dimitri "Diplex" Ponomarev does well. But even if he struggles early, Cloud9 have enough talent elsewhere to do well against weaker teams such as Golden Guardians.
Unless Cloud9 blunder, they should defeat Golden Guardians – the question is by how much. The esports betting sites have a kill line set at 6.5, which isn't a high number, considering the LoL EMEA Championship averaged 28 kills in the first week. We don't know if LCS will develop the same meta, but we would still be rather on Cloud9's side of that betting market.

Prediction: Cloud9 -6.5 kills
100 THIEVES vs IMMORTALS
The community seems to agree that 100 Thieves took the "Evil Geniuses" approach when building their 2023 roster by pairing two young players with veterans. But they didn't execute it as well, nor can they expect to achieve the same level of success.
The big issue is that 100T don't have the same quality young players as Evil Geniuses, and their veteran duo isn't exactly top-tier, either. On a more positive note, this is still a competitive team and possibly the fifth-best in the league, but we don't know if that'll show, considering 100T are reportedly struggling in scrims.
Immortals are a tier below 100 Thieves and arguably the second-worst team in the LCS. They might have some upside if jungler Shane Kenneth "Kenvi" Espinoza steps up, but it's weird to see Immortals build around top laner Mohamed "Revenge" Kaddoura, who's not a very good player.
On paper, Immortals shouldn't win, but we're not nearly as high as 100 Thieves as some, nor do we agree that they deserve to be priced at $1.25 for this bout. A longshot bet on Immortals to cause an upset is an appealing pick, but we'll stick with a kill handicap wager on the underdogs.
Prediction: Immortals +8.5 kills