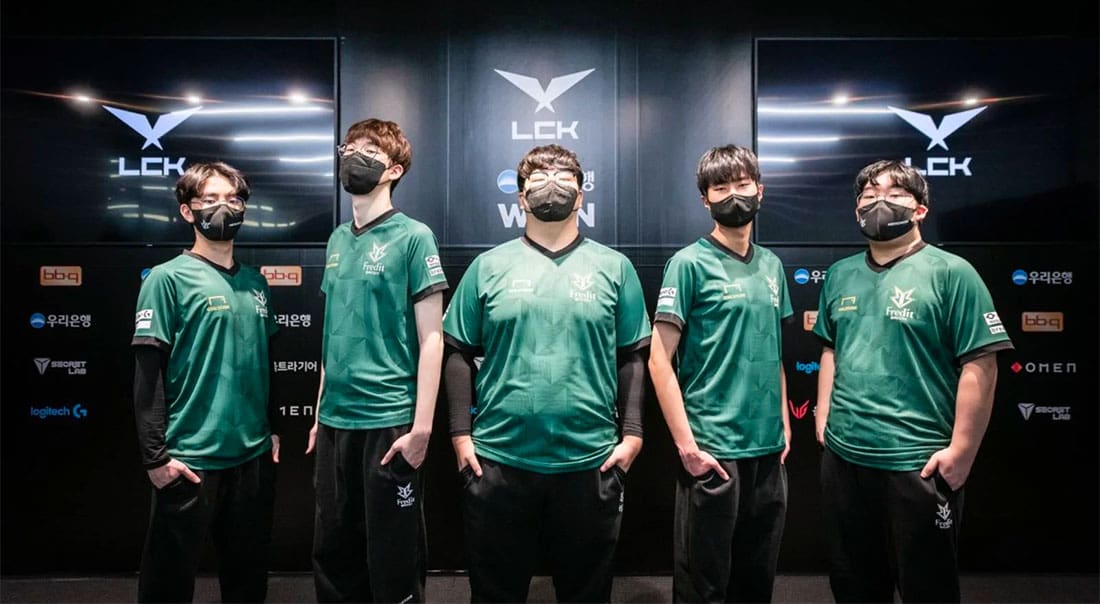 by in
Fredit BRION have made some changes to their League of Legends roster ahead of the 2023 season. Owing to a terrible outing in the 2022 LoL Champions Korea (LCK) season, the franchise has decided to part ways with four players.
The players released from the roster are mid laner Kim "Lava" Tae-hun, top laners Choi "Sw0rd" Sung-won and Park "Morgan" Ru-han, and support Yu "Delight" Hwan-jung. The franchise also parted ways with coach Kim "Kite" Yong-yeon from the BRION Challengers league team.
Fredit BRION made the announcement on November 20 via their Twitter page, informing fans of their decision to rebuild the team.
"The contracts with Fredit Brion LCK Team Choi "Sw0rd" Seong-won, Park "Morgan" Gi-tae, Kim "Lava" Tae-hoon, and Yoo "Delight" Hwan-joong have been terminated," the translated version of the tweet read.
"We express our gratitude to the players for their passion and dedication, and we will cheer them on for the future."
The changes were necessitated by the franchise's disappointing 2022 LCK Summer Split outing. They ended their run with a 3-15 record, which saw the team place ninth in the standings. Their Spring Split was slightly better, as they placed sixth after a spirited 8-10 run.
The only player with a contract on the franchise's roster is bot laner Park "Hena" Jeung-hwan, who joined the team in 2020. With a large chunk of the roster released, Brion will be undergoing a massive rebuild in the offseason.
However, the franchise have also announced the re-signing of head coach Choi "Edgar" Woo-beom and coach Lee "Drinker" Seung-hoo. According to the Global Contract Database, both coaches have signed a contract extension that will see them remain with the franchise until 2025.
"Head Coach 'Edgar' and Coach 'Drinker' have re-signed with BRO," the franchise announced.
"We look forward to the journey we will draw together."
Fredit BRION have had it tough since joining the LCK in 2021, regularly finishing in the bottom two places on the standings. A sixth-place finish in the 2022 LCK Spring is the team's all-time high.
With the free agency period commencing on November 21, BRION will be looking to secure a complete roster ahead of the 2023 LCK season. It is unclear if they will prefer to rebuild the team around veterans, or if they will look to the future and go for young talent.
BRION have, however, resorted to making a public call for applications via social media. The call also contained details of the recruitment process, including the proposed deadline and a registration link.