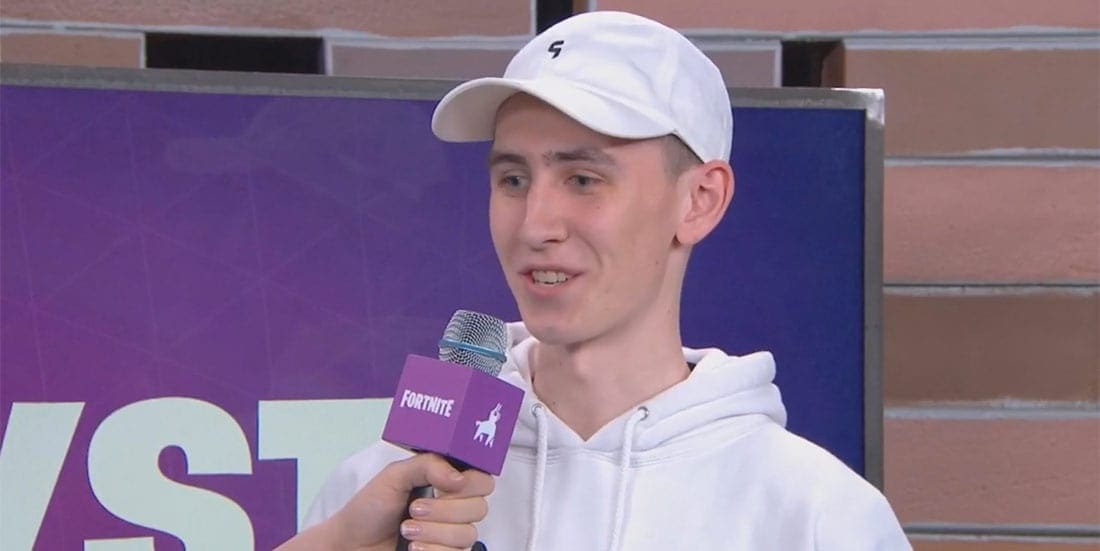 by in
FaZe Clan have announced Tim "Bizzle" Miller as the newest member of their Fortnite Battle Royale team, marking yet another huge addition to the prominent esports organisation in 2020.
FaZe have assembled quite an impressive lineup since entering the Fortnite esports scene back in March 2018. Fielding the likes of Kyle "Mongraal" Jackson and Daniel "Dubs" Paul Walsh, the North American squad was already regarded as one of the best in the world before Bizzle signed on this week.
The announcement of Bizzle's arrival comes only a couple of days after the 21-year-old Fortnite pro left Ghost Gaming alongside his now-former teammate Aydan "Aydan" Conrad.
Bizzle began his Fortnite career in June 2018 when he was signed by Ghost Gaming. He made his competitive debut that July in the Summer Skirmish Series NA – Week 3, where he pocketed a silver medal. Bizzle spent the next 22 months with Ghost, all the while rising to prominence as one of the biggest talents in the scene.
Bizzle amassed a number of accolades in 2019, including titles at the Microsoft Store North American Championship, Secret Skirmish and Trio Cash Cup 1 – NAE, runner-up finishes at Summer Skirmish Series Week 8 (PAX West), Fall Skirmish Series NA – Week 1 and Week 3, 23rd place finish at the Fortnite World Cup 2019 Solo Finals, and fourth place at ESL Katowice 2019. Those achievements helped the American pro finish the year with 54,450 Fortnite Power Rankings points to sit 14th in the NA East PC standings.
Bizzle has carried that momentum into 2020. He finished second at DreamHack Anaheim 2020 in February, to which he added a runner-up finish at FNCS Chapter 2 Season 2 Warmup NA-East and a gold medal from Contender Duo Cash Cup (Shadow) Week 1 NA East in March. Although Bizzle has not seen much success in his Fortnite Champion Series: Chapter 2 ventures with his duo partner Davis "Ceice" McClellan throughout the last couple of weeks, his yearly tally of 8,700 PR points is enough to put him 13th in his regional standings as of April 2020.
Bizzle revealed he was contacted by his new employers only "five minutes" after he left Ghost Gaming, which only goes to show how highly sought-after his services are. He joins an ever-growing FaZe family that now includes Call of Duty content creator Swagg, who signed on last weekend.
Meanwhile, Bizzle's former team, Ghost Gaming, could be going under, as revealed by the organisation's CEO, Matt Dillon, in a recent interview.
"There is a distinct possibility the organisation will fold, however, we are looking at other options including a sale," he said.
Ghost cut their CS:GO roster in the summer of 2019 and since January this year have lost quite a few Fortnite members. There are now rumours suggesting that the North American esports organisation might lose their Rocket League team sometime soon as well.
Unfortunately, Ghost Gaming are not the only esports team to fall on hard times in recent months, with many more reporting layoffs, setbacks and salary cuts. That is in large part due to the COVID-19 pandemic, which has put a halt to many esports events and thus impacted the teams' revenue streams.