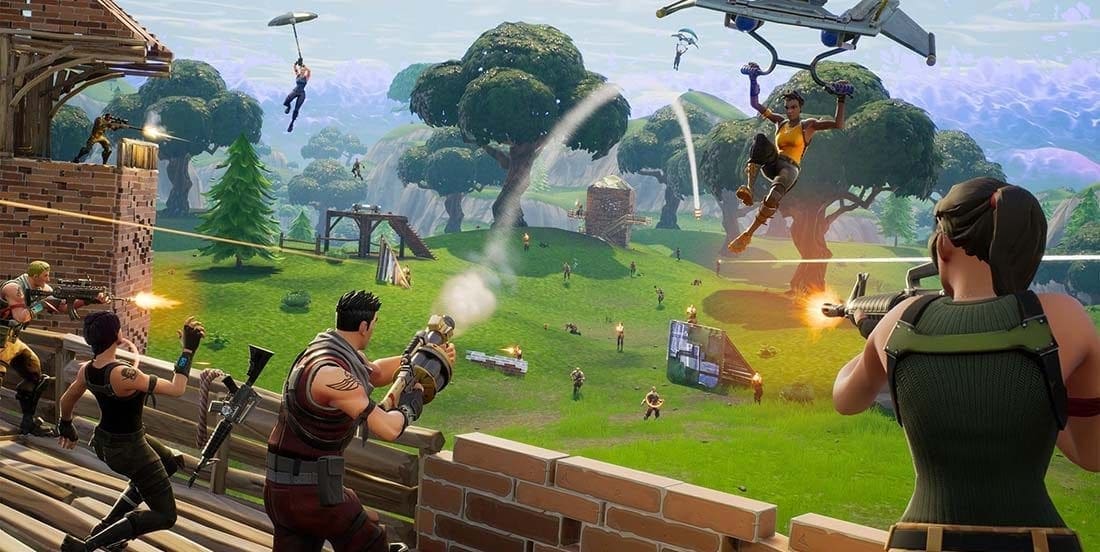 by in
Ghost Gaming announced on Saturday that two of their iconic Fortnite: Battle Royale players, Aydan "Aydan" Conrad and Timothy "Bizzle" Miller, had parted ways with the North American esports organisation, leaving only two active members on their roster.
Seeing two of the team's longest-standing and most successful members may come as a shock to some. However, this kind of activity is now a regular occurrence at Ghost Gaming, who have been haemorrhaging players since January 2020.
Zander "thwifo" Kim, Christian "Snood" Hastie, Dylan "Dmo" Moore and "Justin "Kayuun" Ha all announced their exodus from Ghost's Fortnite squad on January 18. A month later, Daniel "innocents" Rebelo and Kovon "Assault" Richardson followed suit, leaving their former employers with only four active members. Although there was no official explanation as to why the duo left Ghost Gaming, Assault said he parted ways with Ghost on good terms.
Like Assault and innocents, both Aydan and Bizzle stated their departure was the result of a mutual agreement between the players and team management.
"I have mutually parted ways with Ghost Gaming," said Bizzle in his Twitlonger post.
"Ghost was my first org and the true start to my gaming career, from Pax West to Dreamhack they have been there for me and there are a lot of people I want to thank. I also wish Ghost the best of luck on its next chapter."
Bizzle made his first competitive Fortnite appearance on June 27, 2018, when he and ex-Trouble Bois member iHesi finished second at Summer Skirmish Series NA – Week 3. Shortly after, Bizzle was signed by Ghost Gaming and in August won FN Pro League NA – Season 1 alongside Dmo, Zamas, Rocco "Saf" Morales and Wade "Ghoul" Manley.
In months that followed, Bizzle continued putting up solid performances and by the end of the year had added silver medals from Summer Skirmish Series Week 8 (PAX West), Fall Skirmish Series NA – Week 1 and Fall Skirmish Series NA – Week 3 to his win at the Microsoft Store North American Championship.
Despite his solid showings throughout 2018, it was not until the following year that Bizzle rose to prominence with two titles, six bronze medals, seven fourth-place finishes, and 23rd place at the 2019 Fortnite World Cup Solos. His impressive performances helped him to accumulate 54,450 Fortnite Power Rankings points, which saw him finish the year ranked 16th in the North America East PC standings.
In 2020, Bizzle has already won a title (Contender Duo Cash Cup Week 1 – NA East), pocketed two silver medals and accumulated 7,000 ranking points.
Aydan has not enjoyed quite the same level of success as his former teammate, having finished 2019 ranked 49th in the North American West PC rankings with 39,350 points. Some of his best placements throughout 2019 include a runner-up finish at WC 2019 NAW Qualifiers – Week 6, first place at WC 2019 NAW Qualifiers – Week 8, and 37th place finish in the Fortnite World Cup 2019 – Duo Finals.
Earlier this year, Aydan pocketed a silver medal at Contender Solo Cash Cup: Chapter 2 Season 1 – Week 10: NA West and bronze at PS4 Exclusive Tournament – Day 2: NA West, which helped him accumulate 7,950 Fortnite Power Rankings points to sit 24th in the region.
The departure of Aydan and Bizzle leaves Ghost Gaming with only Saf and Sean "Sean" Close, which is a far cry from the 10-man roster they had in January.