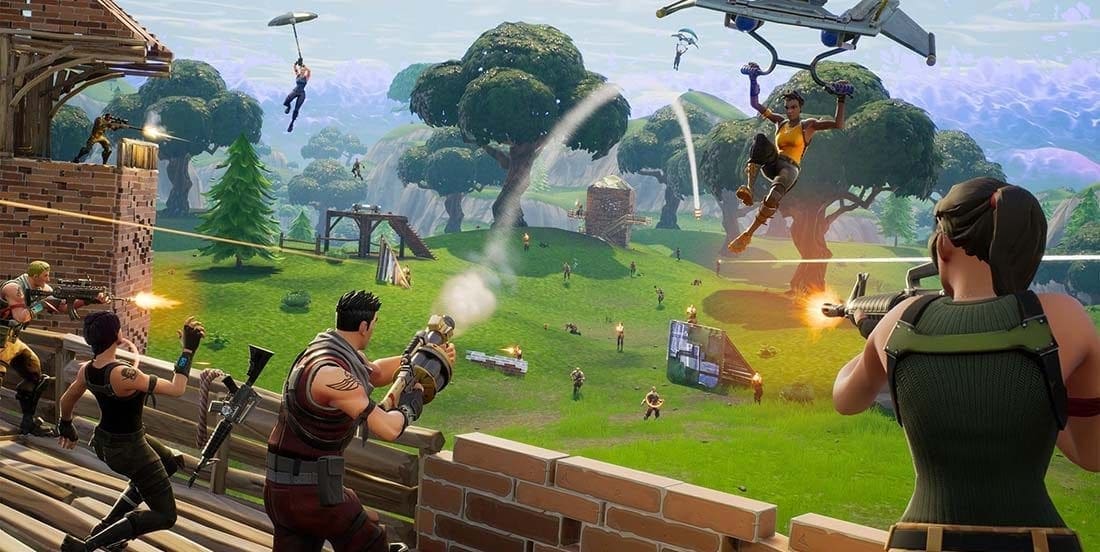 by in
Fortnite Battle Royale players could soon be welcoming back one of their favourite locations if recently leaked information proves to be real.
Several old locations have already been revived for Fortnite Season X, with Dusty Depot returning in patch v10.00 and Retail Row in v10.10.
There was even speculation that Fortnite could revert to its original map, but there has been no movement on that front as yet.
Nevertheless, the latest rumours suggest that more returning points of interest could be on the cards.
An image leaked in early August hinted the snow on the island would melt to unveil Greasy Grove, which was covered in a thick blanket of ice in Fortnite Season 7.
But it was not only Greasy Grove that was said to make a return, as a deep look into the game's data files revealed Anarchy Acres, Risky Reels, and Moisty Mire might also be primed for a comeback.
FortTory, a well-known data miner and respected source in the Fortnite community, claimed in a Twitter post on Tuesday, August 27 that he had found some interesting information in the data files once again.
That picture reveals that Epic Games has made some changes to Greasy Grove in the most recent update, with the inclusion of 'RiftBeacon' in the file indicating as much.
FortTory further speculated the Rift Beacon will move over the old Greasy Grove site, re-activating the former location after three seasons in the wilderness.
MORE FORTNITE NEWS