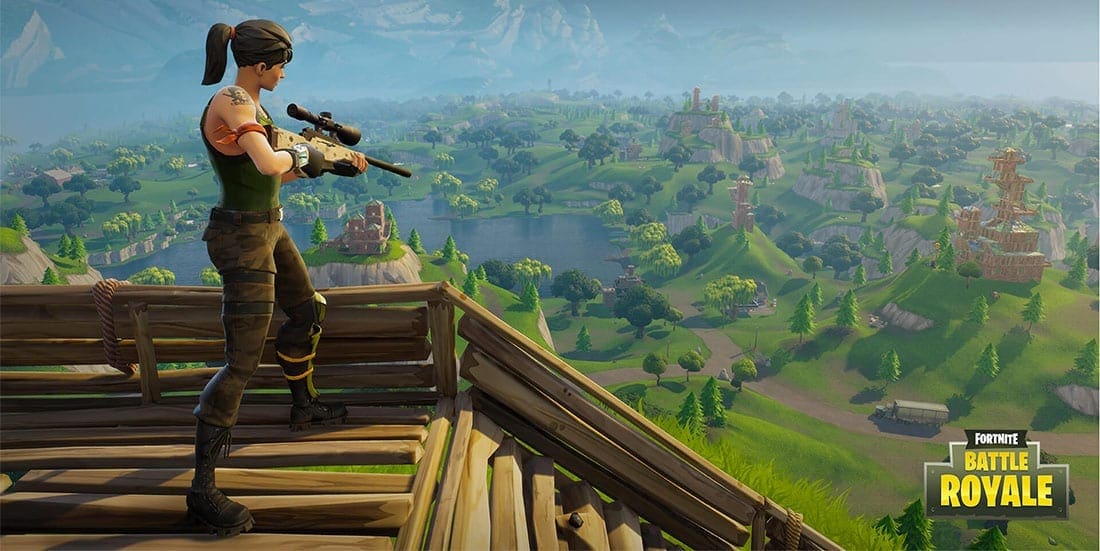 by in
Fortnite is no stranger to leaks about possible changes and we got served with yet another set of leaks this Wednesday, courtesy of two respected data miners who unveiled we could be in for a major in-game event as well as a return of two iconic weapons.
Tweets from two reliable leakers, Lucas7yoshi and HYPEX, presented Fortnite fans with code and images which point towards a possible in-game event, planned to take place at Risky Reels.
In HYPEX's tweet, which was posted on Wednesday, November 20, a collection of three images can be seen which show a basic construction of Risky Reel with the addition of construction trucks and significantly fewer cars present at the site.
HYPEX followed up the initial tweet with another, where he unveiled the exact appearance of the added trucks and suggested the movie screen at the site will also change.
Lucas7yoshi added to HYPEX's leak by stating he is still searching for the video which would reveal what will be played at Risky Reels' movie screen and while he failed to get his hands on that information, he claimed he knows the event will end on January 1, 2020.
"Still working out WHAT will be played at Risky Reels, but I do know the following: 2 minutes between the time that it plays," read the Tweet.
"It STOPS on January 1st 2020 (I think I'm parsing the number correctly, it's a weird way of storing dates). I cannot find the video it'll play."
SEE ALSO: FORTNITE ESPORTS GUIDE
Lucas7yoshi added to his initial tweet stating he found a file called "StreamingSyncTestStreamedRestricted_PiP", which is in his words formatted in a way which would allow Epic Games to store an URL of a stream.
Some people speculated the event could be related to New Year's and that we could be seeing a countdown for 2020 on the said movie screen.
As we wait for further leaks or an official announcement from Epic Games, Fortnite players are left with a rather interesting video playing at Risky Reels' screen with no clear indication of what it might be or represent.
Lucas7yoshi, who ripped the two-minute long video and posted it on Twitter, made a guess it could simply be a performance test of how well Epic Games can stream a video, which fits in with his later leak suggesting Fortnite is planning on streaming something at the upcoming un-confirmed event.
Adding to the list of intriguing leaks made this Wednesday, HYPEX also uncovered Fortnite could see a return of two weapons – Scoped AR and Heavy AR – with fresh designs.
On top of exposing the new look of the old weapons, HYPEX also managed to get his hands on the sound files which reveal the sound the weapons make when fired and reloaded.
Despite the added game files, there are no guarantees the two rifles will return to the game in the near future, nor that they will make their way back into the players' arsenal at all, but with massive changes promised for Fortnite Chapter 2, players can be optimistic they will be able to wield the long-lost weapons once more.
MORE ESPORTS NEWS