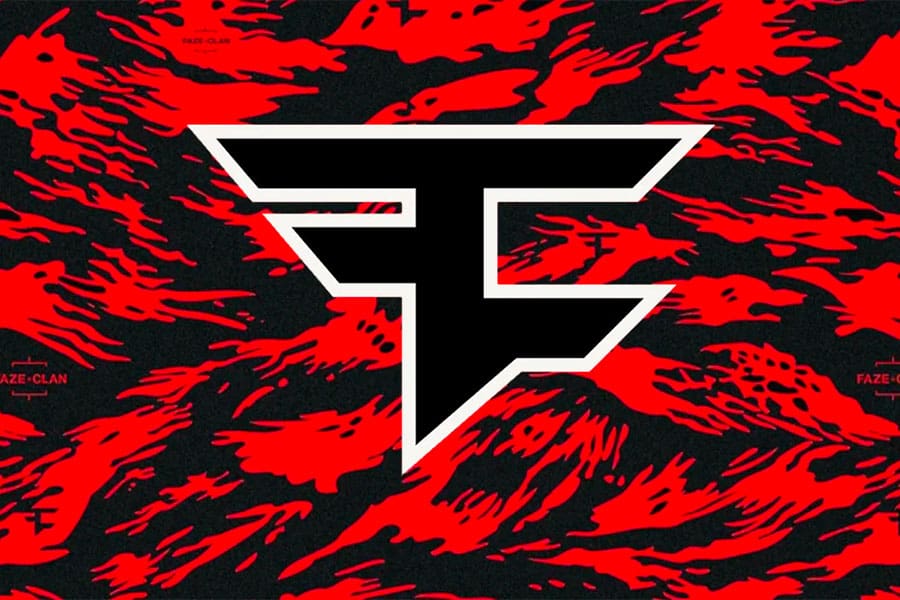 by in
FaZe Clan have secured a spot in the Group B final of the BLAST Premier Spring Groups after a commanding 2-1 victory over OG on Saturday. The Counter-Strike: Global Offensive fixture was held on the fourth day of the tournament and featured some of the best individual performances from both teams.
The match kicked off on Mirage, with OG starting off strong by securing crucial site holds from players Nemanja "nexa" Isakovic and Shahar "FlameZ" Shushan, allowing them to take an early 3-0 lead. However, FaZe was able to swiftly turn the tide in their favor, thanks to impressive plays from player Robin "ropz" Kool.
Despite losing the opening duels, FaZe were able to secure rounds through outstanding plays from ropz and Helvijs "broky" Saukants, who rarely missed a shot. Along with the strategic plays by team leader Finn "karrigan" Andersen, FaZe were able to lead their opponent by the end of the first half with a score of 10-5.
During the second half, FaZe continued to assert their dominance on the map, thanks in part to two early pistol round kills from ropz. They built upon their strong T-side performance by maintaining a solid defense, preventing OG from gaining any momentum, and extending their lead to 14-5.
OG put up some resistance, but their efforts to force a comeback with two well-executed B-site hits, were ultimately too little too late as FaZe held their ground, proving to be too strong for the Danish franchise. The match was ultimately sealed in the final round with a clutch 1v1 play by Russel "Twitzz" Van Dulken on the CT side, resulting in a final score of 16-7 in favor of FaZe.
The second map, Ancient, which was chosen by OG, saw the team displaying the same dominant form as they had at the start of Mirage. The coach Casper "ruggah" Due-led team were found utilizing a well-crafted attacking strategy. FaZe were quickly overwhelmed by their aggressive T-side tactics, which led to the North American franchise struggling to gain access to the bomb sites.
FaZe snapped out of their poor performance and effectively put a stop to OG's attempts to take control of the B-site, thereby shifting the momentum in their favor. While FaZe were able to run riot over OG to claim victory on Mirage, OG seemed impenetrable as both Twistzz and Maciej "F1KU" Miklas traded blows to give their teams a fighting chance in the game. However, owing to their persistence and determination, coach Robert "RobbaN" Dahlström and his lineup walked, thanks in part to Twistzz securing four kills on the advanced Mid defense in the final round, giving the team a three-round lead (9-6) heading into their T-side.
In the early stages of the second half on Ancient, FaZe attempted to widen their lead by taking the A-site. However, OG quickly regained control with a successful retake. Led by Adam "NEOFRAG" Zouhar, OG then went on a six-round winning run, as they attempted to force a decider map.
Despite FaZe's efforts to mount a comeback, including winning a round with a limited buy, they were unsuccessful due to a well-executed lurk from FlameZ. Despite Twistzz's best efforts, scoring 30 kills, it was not enough for FaZe to secure a win, resulting in a loss to OG on Ancient with a 5-round differential.
With a decider match forced owing to OG's Ancient win, Inferno was the remaining map. OG started off the map strong, recording an early lead with NEOFRAG posting three opening kills on the pistol round. However, FaZe were reactive, as they fought back, winning an eco round and effectively putting a halt to OG's momentum. They also put up a solid defense and some incredible plays from broky and Twistzz, who stepped up in a big way. Karrigan led his team to extend their winning streak, but NEOFRAG singlehandedly attempted to keep OG in the game with a three-kill B-site hold.
Despite his efforts, FaZe constantly found weaknesses in OG's defense and exploited them in their bid to take control of the game. FaZe maintained a strong offense for the rest of the half, and OG fell short, as they failed to secure the multiple rounds, which led to the match score tallying 11-2. In a final attempt to improve their chances, NEOFRAG was tasked to salvage his team by holding down the B-bombsite, but the game was already far from their reach as FaZe went on to win the half, 12-3.
OG started the second half strong with successful attacks on the B-site, but their momentum came to a halt when Twistzz clutched a 1v2 round with just a Deagle. This pivotal moment shifted the tide of the match in FaZe's favor, and OG were unable to recover as they were unable to find a way past broky's AWP in the final round, resulting in a 16-4 victory for FaZe.
Owing to the defeat, OG will fall to the Lower Bracket Final and will take on the winner in the Lower Bracket Semifinal between Complexity and Team Liquid. The winner of the matchup will take on FaZe Clan in the Group B Grand Final scheduled to take place on January 26.