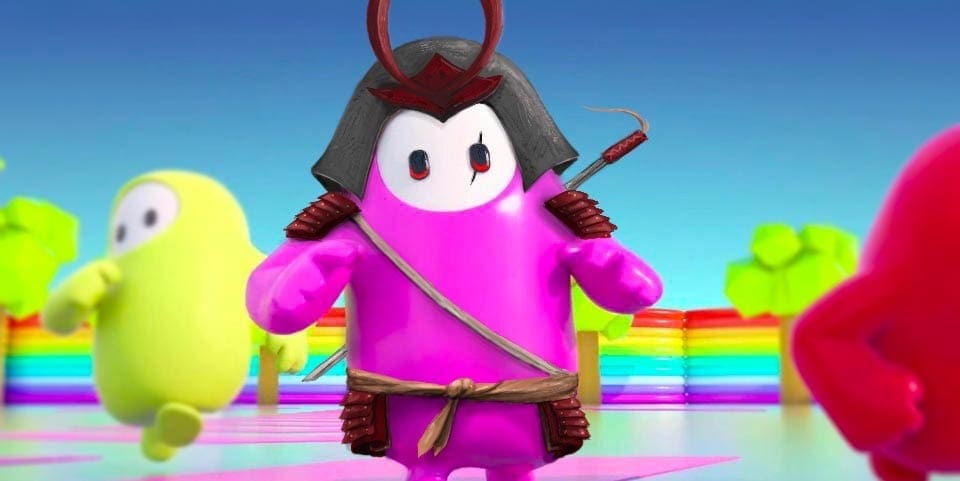 by in
Fall Guys have announced an in-game skin auction for their Ultimate Knockout game, offering any brand or individual a chance to embed their name into the popular party game by outbidding their competition for a charitable cause.
Fall Guys: Ultimate Knockout has taken the gaming community by storm since its release on August 4, namely due to a unique playstyle that offers countless hours of fun, frustration, and competition.
It has quickly become one of the most popular games in the world, beating the likes of PlayerUnknown's Battlegrounds, Fortnite and even League of Legends to become the most-watched title on Twitch in the last week with a reported 181,974 average viewers.
With Fall Guys attracting significant interest from the commercial sector, the game's developers have decided to put their reach to good use with a charity auction.
The 'Battle of the Brands' will see businesses and people bid against one another for the right to have their branding included on an in-game skin. Anyone who meets the criteria of the competition will be able to enter the bidding war, which will conclude on Monday, August 31.
Many high-profile companies and individuals have already shown their interest in the Fall Guys auction, including the likes of Tyler "Trainwrecks" Niknam, Warframe, Rivals of Aether, Pink Gorilla, Cooler Master, BisectHosting, ROCCAT, Logitech, Sidemen, TUSHY Bidet and more.
At the time of writing, G2 Esports are the top bidders with a $130,003 pledge. It appears that mark won't last long, however, as several of the world's biggest gaming companies and entrepreneurs have taken notice of the auction. That includes Activision Blizzard as well as Team Trees co-creator Jimmy "MrBeast" Donaldson, who is known for sparing no expense on charitable causes.
All proceeds will be donated to the UK-based charity SpecialEffects, who help people with severe physical disabilities enjoy the world of video games with specially designed technology ranging from modified joypads to eye-control devices.
SpecialEffects said of the Fall Guys auction: "It's so amazing to see the INCREDIBLE reaction to this! Huge thanks to Fall Guys and everyone involved for the extraordinary signal boost!
"The money raised will enable us to help so many people with disabilities to get back in the game."