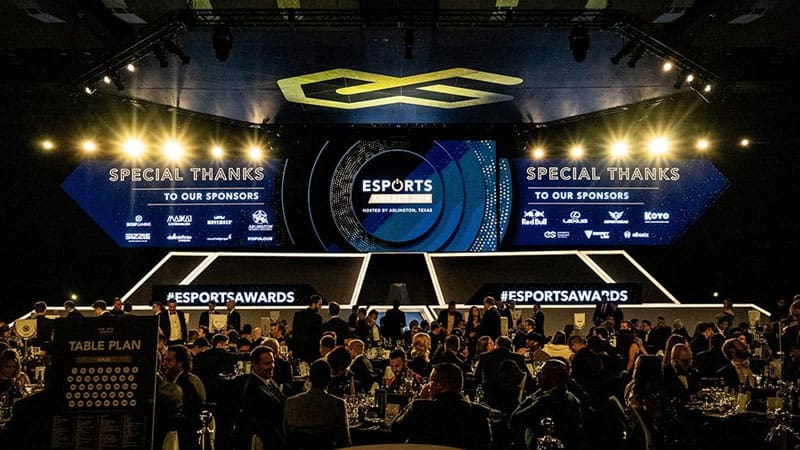 by in
The Esports Awards have gone into partnership with Tyson Foods, a multinational food production organization. As an official event sponsor, Tyson Foods will collaborate with the Esports Awards on digital activations ahead of the main event, which is slated for December 13, 2022. Tyson Foods will also be displayed in the monthly Esports Awards broadcasts and will organize a contest with a grand prize of a ticket to the event.
The Chief Executive Officer of the Esports Awards, Michael Ashford, expressed his excitement about having a partnership deal with the renowned food company.


"It's great to welcome Tyson Foods to the Esports Awards family," Ashford said.
"2022 is a big year for us with a new location, new awards and a new look so it's great to bring on board such an industry-leading partner in Tyson Foods.
"It is also such a testament to what we are achieving here at the Esports Awards that brands trust us in helping them make their way into the industry."


The seventh Esports Awards event will be held in the state of Nevada, at the Resorts World Theatre in Las Vegas.
"We could not be more excited to start building a legacy with Resorts World Las Vegas," Ashford said.
"We recognize the awards are a deserved end of year celebration and want to build something that caters to delivering a best-in-class experience."


"Resorts World Las Vegas as a venue has been very forward-thinking in attracting top-tier events and to see the support for esports is hugely encouraging. A huge shout out to Destination Esports, Resorts World Las Vegas and Hilton Hotels for making it happen."


The Tyson Foods brand will be prominently displayed all through the main ceremony, as well as a special highlight inside the show. The main awards event will be held with a variety of other activities, such as a Lifetime Achievement Ceremony and a Leadership Summit.


At the start of the year, Tyson Foods was named 'Global Supplier of the Year' by McDonald's, just as both firms marked their 40-year partnership. The food processor collaborated alongside Historically Black Colleges and Universities (HBCUs) as the very first title sponsor of the Black College World Series (BCWS). 


Esports Awards renew partnership with Verizon and Secretlab

The Esports Awards also renewed preceding partnerships with Verizon, a telecommunications company, and Secretlab, a gaming chair manufacturer. 


In addition to hosting the Esports Team of the Year award, which was won by the Atlanta FaZe's Call of Duty League team in 2021, Secretlab will partner with Esports Awards on activations.
For the third year in a row, Verizon will play a significant role in the ceremony, naming the Esports Mobile Game of the Year and Esports Mobile Player of the Year awards after the company. Verizon and the Esports Awards will collaborate on activations as well.