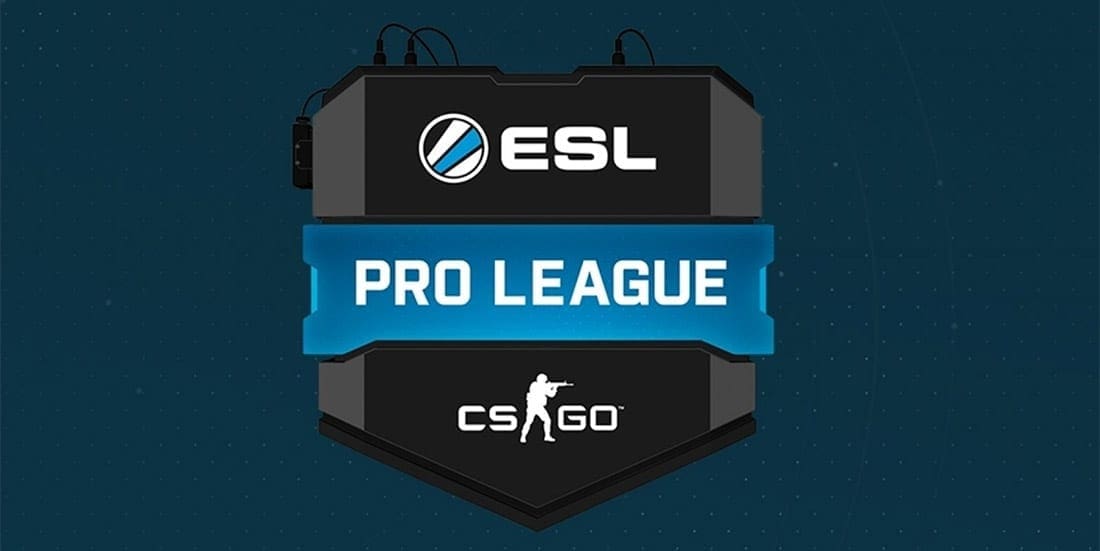 by in
The ESL Pro League Season 10 Finals continue on Wednesday with four Group B fixtures. Here are our betting predictions, with odds courtesy of ESB's top-rated online bookmakers.
Renegades vs Sharks Esports
Wednesday, December 4 – 12:00 CET
Despite losing their opening bouts, Sharks (+148) and Renegades (-192.31) have another chance to advance via the lower bracket.
Sharks put up a solid fight in round one against G2 Esports, where they pushed the favourites to their limits but ended up three rounds short of causing an upset.
Renegades, on the other side, took a beating from Astralis, who showed them no mercy in a 16-8 demolition on Inferno. It was an expected result, so we cannot criticise Renegades too much for it.
We don't see this one ending in a 2-0 result for either side. While Renegades have produced clean sweeps in 65% of their last 20 fixtures, Sharks are much stronger than the teams Renegades usually face in their region. That leads us to believe the Australian outfit will drop at least one map.
Prediction: Over 2.5 maps – +109 at BetOnline
ATK vs North
Wednesday, December 4 – 12:00 CET
ATK (+263) enter their bout with North (-370.37) priced as heavy underdogs, but we don't see them as such.
The South Africans might not be one of the elite CS:GO esports teams, nor are they a team we would expect to win a major event, but they are giving up very generous odds against a team that also fell flat in the first round.
The two sides have never met before, which leads us to believe bookmakers set the odds according to the teams' respective global rankings. North currently sit 22nd in the world, 12 places higher than 34th-ranked ATK.
It's been a while since North really showed up. Considering they tend to drop games against significantly weaker teams, we cannot trust the Danes to justify their odds here. A +1.5 handicap bet on ATK offers generous odds and with much less risk than a win bet.
Prediction: ATK +1.5 – -113.64 at BetOnline
Astralis vs G2 Esports
Wednesday, December 4 – 15:35 CET
After winning their opening fixtures of the tournament, G2 Esports (+364) and Astralis (-555.56) are now slated to meet each other in round two of Group B upper bracket fixtures.
Astralis made easy work of Renegades to kick off their tournament with a 16-8 win. G2 Esports, however, were far less convincing in their clash with Sharks Esports.
G2 started strong and claimed a 12-3 lead by half-time. They did not see the same success on the T side, however, and only just escaped with a 16-13 result.
The betting odds clearly show which team is the favourite. Based on G2's near-disastrous performance in round one, we feel confident saying they won't win a single map.
Prediction: Astralis -1.5 – -153.85 at BetOnline
Mousesports vs Team Liquid
Wednesday, December 4 – 19:10 CET
Mousesports (+247) cruised through round one and will now face their toughest challenge yet as they go face-to-face with an in-form Team Liquid (-333.33).
Mouz showed no mercy against ATK, winning the tie with seven maps to spare. The clash went just as expected and it was no surprise to see the favourites prevail.
Team Liquid have had some questionable results in recent weeks, but they have found their rhythm now and enter this bout on a 5-1 run. Their only defeat is that streak came against Astralis in the ECS finals.
TL might have dropped the ball several times this season, but we don't believe mouz have the quality needed to spring an upset here. That favourites are in great shape and should win it 2-0.
Prediction: Team Liquid -1.5 – -107.53 at BetOnline