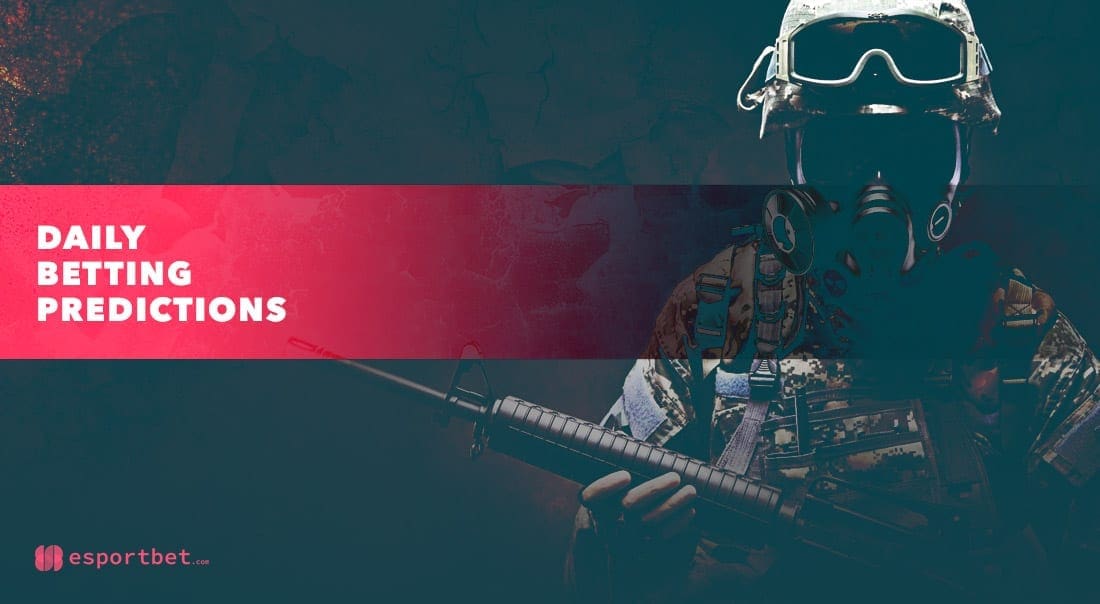 by in
ESB's free Counter-Strike: Global Offensive betting picks for Thursday, June 30, focus on a pair of European ESEA Season 41 Advanced Division matches. Here are our selections for EC Kyiv vs BLUEJAYS and forZe vs Dynamo Eclot with top CS:GO betting odds courtesy of the top rated esports betting sites.
EC KYIV vs BLUEJAYS CS:GO BETTING & MATCH DETAILS

Best Odds:
EC Kyiv -400 at BetOnline | BJAYS +275 at BetOnline
When:
June 30, 2022 |20:30 CEST
Watch Live:
Twitch (https://www.twitch.tv/esea)
EC Kyiv and BLUEJAYS will clash on Thursday for the first time since IESF World Championship 2021 when BLUEJAYS won 2-1. The rosters have not changed much since, which explains why esports betting sites have the two teams priced at the same betting odds.
Moreover, the teams are equally matched talent-wise and even if we compare their form, both have won four of their last five games and had to face opponents of similar quality.
However, the map pool favours the Macedonian squad, who hold a better win rate on five of seven maps in the rotation – except for Nuke (which neither team plays) and Ancient (38% – 43%). Still, we wouldn't say that the better maps win rate means BLUEJAYS are more likely to win.
Like many other games at this level of play, this is as close to a coinflip as it can get. Therefore, a bet on over 2.5 maps makes the most sense.
FORZE vs DYNAMO ECLOT CS:GO BETTING & MATCH DETAILS

Best Odds:
forZe -303.03 at BetOnline | Dynamo Eclot +225 at BetOnline
When:
June 30, 2022 |20:30 CEST
Watch Live:
Twitch (https://www.twitch.tv/RoobetEsports)
ForZe and Dynamo Eclot have never met before, mainly because forZe rarely participate in ESEA and other C-Tier events. And realistically, they don't have to, since forZe are just too good to be playing in lesser tournaments like this one.
Dynamo Eclot, on the other side, have appeared in ten C-Tier events in 2022 and have done reasonably well – particularly this month. They won Tipsport Online Cup 2022 a couple of weeks ago, claimed a top-four at Sazka eLEAGUE Spring 2022 and were runners-up in the ROG Masters East EMEA 2022.
Still, regardless of their success, Dynamo Eclot are not at forZe's level. The latter might not have won a single event since Pinnacle Winter Series #2 in February, but they've played in top events for most of the year and even appeared in PGL Major Antwerp 2022 in May.
ForZe don't need to play at 100% to win, and there is a world where won't take this match too seriously. However, that's not an angle we're ready to follow.