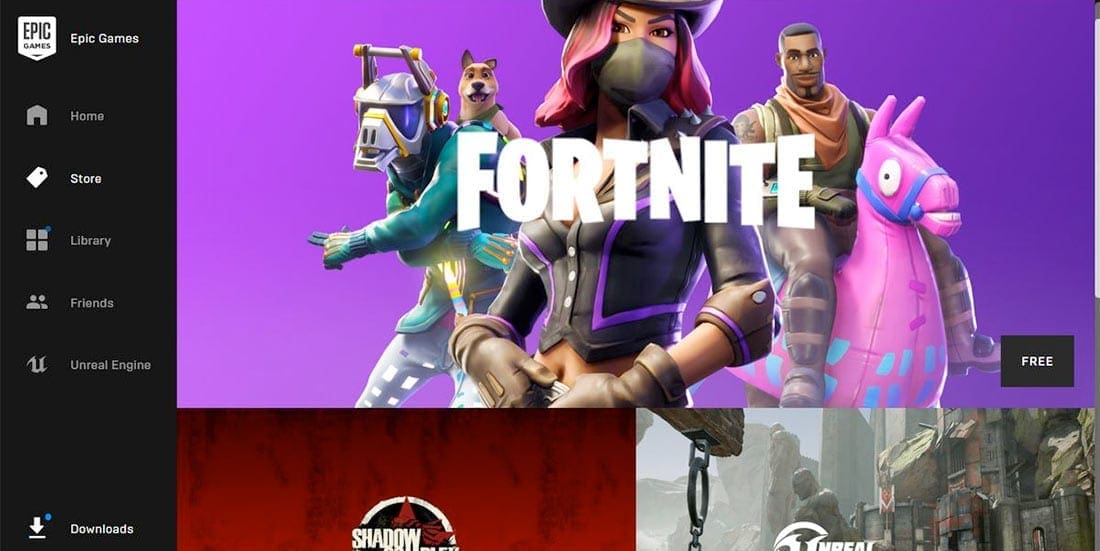 by in
Epic Games, the video game development company behind Fortnite Battle Royale, has published its figures behind the Epic Games Store for 2019, which reportedly saw 108 million PC customers spend US $680 million.
Epic made a post on its official website this Tuesday in which the firm unveiled several changes coming to the Epic Store in 2020, including a weekly free games program throughout the year in a bid to give back to the community.
The post also featured a detailed infographic which presented all the numbers associated with the Epic Store and Epic Games, including the amount of followers the company gained on its social media platforms.
Out of the $680 million spent at the Epic Games Store in 2019, $251 million was spent by players on third-party PC games, meaning Epic earned $429 million via its own games and services. While the company did not specify which of its games contributed the most revenue, it is easy to guess that most of the $680 million came from Fortnite via the V-Bucks in-game currency.
SEE ALSO: EPIC GAMES CONFIRMS FORTNITE WINTER ROYALE DETAILS
While making money is any business's main goal, Epic made sure to mention it had also offered 73 free games that were claimed over 200 million times. The firm will now expand on the idea by offering new free games each week throughout 2020.
From now until Thursday, January 16, Epic will offer a free copy of an RPG game called Sundered, which will be succeeded by award-winning platformer Horace, set to be available for free from January 16-23.
The Epic Store launched in December 2018 and has since seen a huge growth in popularity. The store offers a large selection of games, including World War Z, Satisfactory, Dauntless, Borderlands 3 and Metro Exodus among many other titles.
Epic Games is planning on further expanding its store and services, which prides itself on offering 88% revenue sharing with the game developers – far above the industry average of 70%. The Epic Store will also offer developers and publishers a chance to choose their own in-game payment processor and keyless purchasing integration with Humble – a digital storefront for video games – in a bid to make the platform more appealing and developer-friendly.
Epic will also help developers support cross-platform play between PC, Mac, PlayStation, Xbox, Switch, iOS and Android by using the tools built for Fortnite. Dauntless is the first third-party game with Epic-powered support for Xbox, Switch, PlayStation and PC, with more games said to be added in 2020.