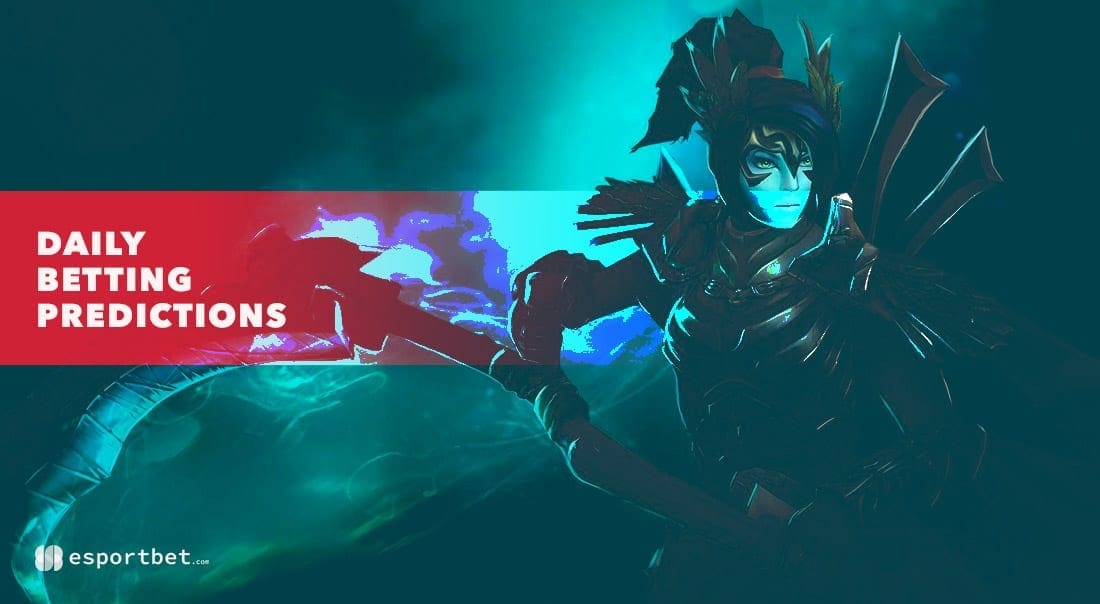 by in
Esportbet brings you free betting predictions for the first round of Dota Pro Circuit (DPC) Western Europe Tour 3 Division I. Here are our selections for Team Secret vs OG and Gaimin Gladiators vs Entity, with top Dota 2 betting odds courtesy of BetOnline.
---
TEAM SECRET vs OG Dota 2 BETTING & MATCH DETAILS

Best Odds:
Secret +240 at BetOnline | OG -333.33 at BetOnline
When:
June 7, 2022 | 15:00 CEST
Watch Live:
Twitch (https://www.twitch.tv/DreamLeague)

Team Secret were Europe's most dominant team for the past two seasons, but things took a sudden turn for the worse this year. Secret have achieved little to nothing over the first six months, and they haven't come even close to winning a single DPC Tour, placing top-five in the first two.
The lack of success led to a significant roster change in May when Team Secret announced the departure of Syed Sumail "SumaiL" Hassan, who got replaced by former Entity carry Remco "Crystallis" Arets. Crystallis looks like a downgrade on paper, but while you could argue that SumaiL is a better player, Secret's lack of success wasn't due to an absence of quality but rather a poor synergy.
We don't know how this new-look lineup will do, but with so much talent in one lineup, it's fair to say that Team Secret have already hit rock bottom, so things can only go up from here. Up next is a fixture that will put that to a proper test, as Secret take on the Stockholm Major champions, OG; however, OG might be a bit weaker than they were in Sweden without Sébastien "Ceb" Debs.
Considering what these two teams have shown this season, particularly over the last few months, OG look like the clear favourites, but at +240, the esports betting sites are not showing enough respect to Team Secret. Therefore, we're siding with Team Secret to win at least one map at -138.89.
---
GAIMIN GLADIATORS vs ENTITY Dota 2 BETTING & MATCH DETAILS

Best Odds:
Gladiators -357.14 at BetOnline | Entity +250 at BetOnline
When:
June 7, 2022 | 18:00 CEST
Watch Live:
Twitch (https://www.twitch.tv/DreamLeague)

By beating Brame (2-0) in the tiebreaker match in April, Entity avoided relegation into the second division, but they'll have to show more if they want to retain their spot in the top league. On the other side, Gaimin Gladiators were one of the top teams in the DPC Spring Tour, and they did not disappoint at the Major, where Gladiators placed fourth, behind OG, TSM, and Tundra Esports.
Gladiators did not make any roster changes since the Stockholm Major, which is fine; however, seeing how most other European teams have made improvements, Gaimin Gladiators – like Entity – will need to step up if they wish to achieve their goals.
But even though we wouldn't bet our money on Gaimin Gladiators to be as impressive this tour as they were in the first two, they should not be losing against Entity.
Entity are not a weak team, but they're not good enough to compete with the region's top teams, especially after the departure of Remco "Crystallis" Arets. On the other hand, Gaimin Gladiators rarely slip against weaker opponents, and we expect that trend to continue on Tuesday.
Gaimin Gladiators -1.5 maps