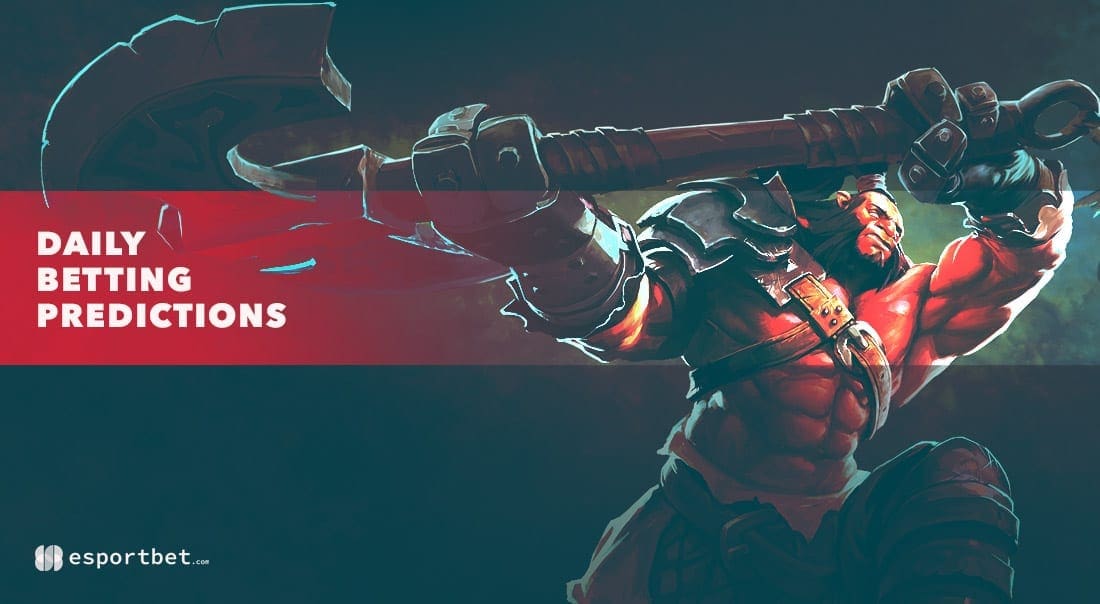 by in
Esportbet brings you free Dota 2 predictions for two Dota Pro Circuit (DPC) China Tour 1: Division I bouts on Friday, January 6. Here are our selections for Team Aster vs Knights and Xtreme Gaming vs Aster.Aries, with top esports betting odds, courtesy of GG.Bet.
TEAM ASTER vs KNIGHTS Dota 2 BETTING & MATCH DETAIL

Best Odds:
Aster -1000 at BetOnline | Knights +550 at BetOnline
When:
January 6, 2023 | 16:00 CST
Watch Live:
Twitch (https://www.twitch.tv/pwrdesports1)
Knights is a new team entering the Chinese Dota Pro Circuit (DPC), fielding a roster built around the ex-Sparking Arrow Gaming duo Xiao "XCJ" Chaojian, Su "Flyby" Lei. They teamed up a strong trio of Luo "eGo" Bin, Vincent "AlaCrity" Hiew, and Chong "FelixCiaoBa" Wei Lun.
The roster has some talent but features mostly tier-two talent who are coming in from SEA and China, which doesn't sound too promising. But Knights have the potential to be good, and we wouldn't be shocked if they turn some heads in the first tour of the season.
Team Aster made two roster changes in November, with the addition of Zhai "Xwy" Jingkai and former head coach of Elephant and Vici Gaming, Bai "rOtK" Fan. Aster were powerful last year, with a silver medal from ESL One Malaysia 2022 and a top-four finish at The International 2022, and there's nothing to suggest Aster can't be as dominant in 2023.
Still, at $1.10, we wouldn't bet on Aster to win, nor are they appealing at $1.50 to cover the map handicap. Knights look weaker, but they are stronger than the market suggests. Moreover, we're early into the season, so we expect a bit shakier performance from Aster, which should be enough for the outsiders to steal a map.
---
XTREME GAMING vs ASTER.ARIES Dota 2 BETTING & MATCH DETAIL

Best Odds:
XG -526.32 at BetOnline | Aries +268 at BetOnline
When:
January 6, 2023 | 19:00 CST
Watch Live:
Twitch (https://www.twitch.tv/pwrdesports1)
Xtreme Gaming made two roster changes, signing Thiay "JT-" Jun Wen and Daniel "Ghost" Chan from Invictus Gaming and Royal Never Give Up, respectively. The latest additions make Xtreme Gaming a very scary team, but it's not like they weren't solid last season.
Throughout 2022, Xtreme Gaming underperformed a bit relative to the expectations, but they have finished inside the top three in all but one event – The International Last Chance Qualifier (fifth-sixth). They claimed silver medals from Intel World Open Beijing, DPC CN 2021/2022 Tour 2: Division I, and Chinese TI 2022 qualifiers, a title from OGA Dota PIT Season 6: China, and third-place finishes in DPC CN Tour 2 Regional Final, and Tour 3: Division I.
Due to not making many roster moves, Xtreme might be one of the top teams in the opening tour and should eventually find themselves in a tight race with PSG.LGD and Team Aster for the status of China's top Dota team.
Aster.Aries didn't achieve much last season besides reaching the upper division with a runner-up finish in DPC Tour 2: Division II. For 2023, Aster.Aries added just one new player in Liu "White丶Album" Yuhao, and replaced coach Chen "86" Yuxuan with from Ou "Op" Peng.
On paper, it seem like Aster.Aries should be more competitive this term, but they're going against one of China's most stacked teams with solid synergy. There's room for upsets in the new season's opening week, but this looks like a clean 2-0 sweep for Xtreme Gaming.