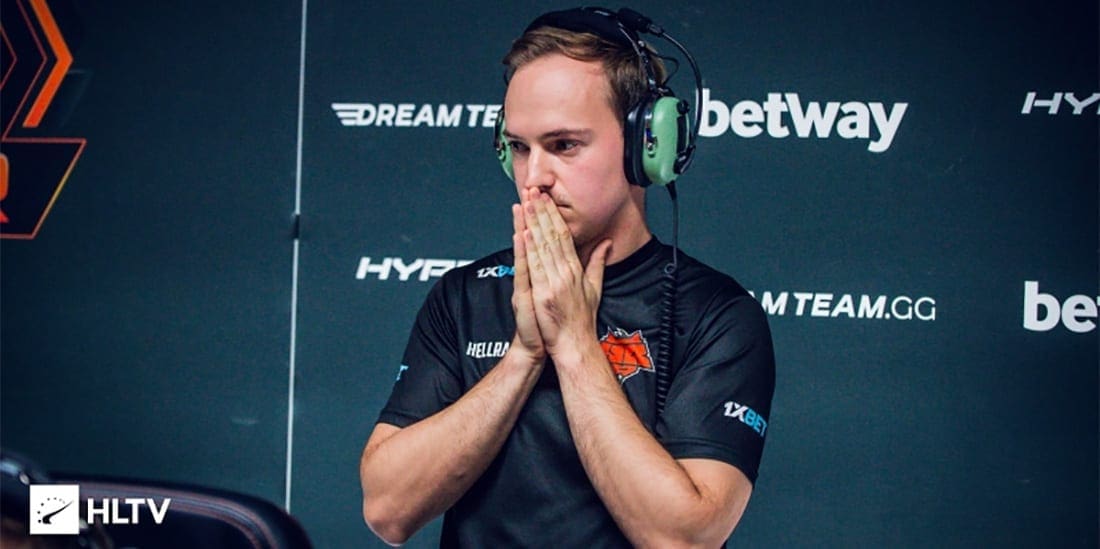 by in
CR4ZY have unveiled a new CS:GO esports roster that features a mix of Ukrainian and Belorussian players who will be led by an experienced coach in Ivan "Johnta" Shevtsov.
The Croatian organisation had not fielded a CS:GO team since selling their entire squad to c0ntact Gaming in January. That changed on Tuesday, when CR4ZY announced a new lineup and declared their intentions to win a CS:GO Major title.
Replacing Nestor "LETN1" Tanić, Rokas "EspiranTo" Milasauskas, Otto "ottoNd" Sihvo, Georgi "SHiPZ" Grigorov, Luka "emi" Vuković and coach Neil "NeiL_M" Murphy will be Igor "dERZKIY" Radosavlevich, Roma "dOBRIY" Rusak, Sergey "Sergiz" Atamanchuk, Alexandr "Psycho" Zlobin, Dmitry "SENSEi" Shvorak and coach Johnta, all formerly of PROJECT X.
Johnta has also led FlipSid3 Tactics, Arcade eSports, Worst Players, HellRaisers, TYLOO and Winstrike Team during his five-year coaching career. The 32-year-old Ukrainian is regarded as a skilled mentor, due largely to his success while leading HellRaisers.
Johnta steered the CIS squad to a fifth-eighth finish at FACEIT Major: London 2018, earning the team a Legends Status entry for IEM Katowice Major 2019. Although he has never won a Major, the former Counter-Strike 1.6 pro has seen success in several A-Tier tournaments, including silver medals at Moche XL Esports 2018 and DreamHack Open Tours 2018.
CR4ZY's Ukrainian contingent consists of former Windigo Academy duo Sergiz and Psycho as well as SENSEi, who previously played for NorBant and OneWay. Joining them will be former 97club, Nemiga and Se7en player dERZKIY and former Goodjob and Monolith player dOBRIY, both from Belarus.
Although the new CR4ZY roster features unproven talent who have yet to leave a mark in the top-level of CS:GO competitive play, there are plenty of reasons to be optimistic about the future of this team.
Project X finished ninth-16th at the DreamHack Open Leipzig European Qualifiers and pocketed a fifth-eighth finish at ESL One Rio 2020 CIS Minor Open Qualifier #3 earlier this month. What's more, the average age of the newly formed roster is only 21.2, with dERZKIY the oldest player on the team at 23 and Sergiz the youngest at 19.
Johnta said, "I'm very happy to start this new journey with CR4ZY! We share the same vision on how a CS team should be run and I'm sure we will build a successful team with the players we signed. Hard work has already started for us and I'm looking forward to our future."